Port Stephens Literature Award
Port Stephens Literature Award - NOW CLOSED. We will announce the winners in a few weeks.
---
Tilligerry on the Move
"Mum, I'm bored." These words should be a thing of the past as the new recreational facility at Mallabula oval come on stream for the school holidays.
Already, the complex beside our tennis courts and Aquatic Centre at Mallabula is nearing completion and should be open for use in the very near future as Councillor Steve Tucker explains.
"A great deal of planning has gone into this venture," he said. " Its central location and cycleway linkage to both Tanilba and Lemon Tree Passage made it an easy choice. Add to this, the Rugby League, Little As and Soccer fields alongside and it provides passive recreation for those children who come as spectators," he added.
"The workers have done a first class job and at the moment we already have in place the new skate park, a playground, a multi-purpose court, a toilet block, pathway links, seating, bubblers and picnic tables.
Take a drive down that way and the sign on the fence will explain it all," he stated.
Also in the pipeline are vehicle barriers, a car park and the existing Little As and Soccer amenities block and clubhouse will be given a major makeover.
"Council sees the future of Tilligerry as becoming more tourist friendly and a quiet place for passive recreation," he said.
"Since the Covid scare, this has become all the more apparent and our forward planning initiatives will concentrate more on developing our foreshore amenities to cater for this emerging trend." he concluded.
Photos: Steve Tucker: " Central location an easy choice......The explanatory sign......The new toilet block.....and.... The multi-purpose court.
---
Don't Feed the Wildlife!
The deaths of large numbers of king parrots in Queensland has brought into focus the question of feeding birds and other wildlife.
As they are a common species in Port Stephens along with rosellas and lorikeets it is perhaps wise for us to look at the most probable cause of their demise and take action to protect them.
It appears from the scientific analysis of the dead birds that 'spironucleus yeast', an infection that stops the intestines absorbing nutrients, is the culprit for this wasting condition. In turn, this is most probably contracted from bird baths and feeders in domestic backyards.
In the wild, birds forage over a wide range and don't congregate en masse. This lowers the risk of cross infection from parasites and disease.
If residents want to encourage the birds, it is better to plant nectar bearing native shrubs such as bottlebrush or to scatter native bird feed over a wide area. This cuts down the risk of spreading infections. Bird baths should be hosed out on a regular basis for the same reason.
When it comes to possums, it is unwise to feed them yeast bearing food such as bread and biscuits. This can lead to a painful, fatal condition which sees their hair fall out. Leave them to forage for themselves.
It is illegal to trap and relocate them as they are territorial and will not fit in to other possums' areas.
A possum box is the best option and the Tilligerry men's shed have the design and will knock one up for you at little cost.
Photos: The threatened king parrot …...and a bird bath. Clean out to stop the spread of infection.
---
Memories of the Sydney
The recent release of the name of a sailor whose body was recovered after the sinking of HMAS Sydney in 1941 has brought memories flooding back to Tanilba's Barbara Evans.
DNA testing has now identified him. He was Thomas Welsby Clark, a 21 year old able seaman on the light cruiser. No other trace has been found of the other
644 sailors who perished on that fateful day some 80 years ago. His body and a life raft were washed up on Christmas Island in early1942.
But, dear reader we are getting ahead of ourselves. To set the scene for our maritime saga, we have to backtrack to WW1 and the original HMAS Sydney.
In Australia's first major sea battle, the 'Sydney' was despatched from convoy duty to deal with the German cruiser 'Emden' in the Cocos Islands. It was a decisive victory with Sydney pounding the 'Emden' into a battered hulk and driving it aground. The 'Emden' received 100 hits and suffered the loss of 134 dead whilst the 'Sydney' was struck 16 times and three sailors died.
After service in the North Atlantic, 'Sydney' returned to Australia where it was broken up for scrap in 1929. Its tripod mast still stands as a beacon on Bradley's Head in the port after which it was named. Other items from the vessel were donated to various cities and towns and bollards from the ship take pride of place atop pillars of the arched gates at Tanilba Bay.
The second Sydney was constructed in England in 1933. It's armament included 8x6 inch and 4x4 inch guns and 8 torpedo tubes. The ship served with great distinction in the Mediterranean campaign sinking two large Italian warships and participating in shore bombardments. For his outstanding leadership Captain Collins was decorated and his memory today lives on with
our fleet of submarines bearing his name.
On arrival back in its home port, the vessel and crew were given a ticker-tape welcome. Huge crowds gathered on the foreshore and schoolchildren were given a holiday to go and see the ship which still sported a large hole in its funnel where an Italian shell had left its mark.
These celebrations were soon to end and a sombre mood took hold of the nation when the Sydney was lost with all hands off Western Australia some time later.
It was whilst patrolling off the Western Australian coast near Carnarvon on 19th November 1941 that the 'Sydney' happened upon an unidentified 'merchant' ship. Whilst declaring that she was the 'Straat Malakka' the, vessel could not give its secret identifying official code number. On top of this, the stated name of the craft did not appear on a list of allied shipping which were supposed to be in the area.
The new captain, Burnett, drew closer to try to clarify the situation but in reality he was being lured into a trap. The ship in question was, in fact, the 'Kormoran', a disguised German raider. It's initial salvo swept away the bridge of the Sydney and did other extensive damage. Both vessels exchanged gunfire and torpedos were also launched.
According to 'Kormoran' survivors, 'Sydney' was last seen as a blazing wreck on the horizon. The German raider also went down but most of the cre
w took to the lifeboats and ended up as POWs.
Despite exhaustive searches, nothing was found from the 'Sydney' until 1942 when the unidentified body and a life raft were washed ashore.
Another local link with the ship was established after the wreck was found. In 2008 Local Federal Member Bob Baldwin with other government and naval officials cast wreaths upon the waters over the site to remember the greatest loss of life suffered in a single incident in the history of the Royal Australian Navy.
Barbara Evans's links with the Sydney are very personal. You see, her father, W/O J A E Fuller, was one of those lost. She treasures small photos of him and still has his naval sword in her possession.
On top of this, the sprightly 91 year old has a shard of the damaged Sydney's funnel. Her father brought it home for her all those years ago before setting sail on that last fatal voyage.
"The loss of my father had a devastating impact on our family," she said.
"I was eleven years old at the time." My mother was left with three children to support on a pension of just four pounds ($8) per week. She was too proud to accept charity and went out to work to bring in money, leaving us to do all the chores," she added.
Photos: Barbara with photos of her father.......HMAS Sydney....and the bollards above the Tanilba Arched Gateway.
---
COVID Jabs come to YOU!
Hunter New England Health is trying its best to get above the Port Stephens 95% COVID vaccination rate by bringing its team of qualified professionals to a site near you.
Such was the case when they turned up in force at the Mallabula Community Hall between 11am and pm on Friday 12th November.
They will be back at the same place, same time on Friday 3rd December.
Unvaccinated Tilligerry residents would be wise to circle this date on their calendars RIGHT NOW.
Team leader Mary-Jane Reid said that both Astra Zeneca and Pfizer vaccines were available and that the mobile unit circulated around the Lower Hunter.
"All you need is your verification certificate and your Health Card," she said. "Children 12 and over are welcome and we do first, second and booster jabs," she added.
For more details of vaxx location venues, dates and times, a visit to the Hunter/New England Facebook page will explain it all.
Ms Reid said that Port Stephens should be proud of its very high vaccination rate which was one of the highest in NSW.
"Give yourselves a pat on the back!" she remarked.
Picture: "We'll be back!" Mary-Jane (front centre) with her team at the Mallabula Hall.
---
More Money for Main Road
Councillor Steve Tucker has just secured a $500 000 allocation for extra roadworks
from a new $3 000 000 low interest loan taken out by Port Stephens Shire Council.
"We on Tilligerry were lucky to get such a large slice of the pie," he said. "Proportionally this is way ahead of the other wards but our old roads aren't in the best of shape and deserve more upgrade funding," he added.
"The money will all be spent on the Lemon Tree Passage Road. Some of it will target the Salt Ash end and the remainder will 'tidy up' that section where the new cycleway-footpath links Mallabula to LTP between the old tip and Blanch Ave", he remarked.
Cr Tucker also clarified a matter he was constantly asked about:
"Ratepayers can't fathom how we spent $1 500 000 on a roundabout and gave the Mallabula Tennis Club a makeover including the construction of a third tennis court while roadworks and drainage would be a higher priority," he said.
"Much of the funding for such assets comes from the State Government. In the case of the roundabout, PSSC applied for (and received ) a 'Black Spot' grant. The tennis club gained Sporting and Recreational funding and in partnership with Council around $450 000 upgraded the clubhouse, toilets and lighting as well as constructing the new hardcourt. The club itself chipped in $26 000 of its own money. I'd encourage all sporting and social organizations to see what they can secure in the way of government grants. If you don't have a go, someone else in NSW will. "You can't transfer State funding from specifically designated projects to roadworks," he stated.
" PSSC must look at the big picture. By investing in infrastructure, people are drawn to the area. Our upgraded parks, boatramps and playgrounds bring holiday makers and tourists here in droves. They spend money and our businesses prosper", he remarked. "In some ways the covid pandemic has been a blessing in disguise with city people relocating to escape the city stress. On top of that day trippers are discovering what a peaceful place this is both midweek and of a weekend," he added.
Photos: Thumbs up! Cr Tucker secures $500 000 for main road.....plus... The new 'Black Spot' roundabout at Tanilba Bay.......and Council roadwork sign on main road.
---
Prawns Make a Run
Myall Lake prawns always bring a higher price than the school prawns from the Hunter River. In fact the professional prawners who seek them are limited in number.
They actually go into a draw for numbered stations down the river. Hauls can be patchy with no set time for the prawns to run. One professional a few years ago caught a mere 30 kilos one night but the following night netted some 500 kilos (half a tonne!)
The 'Dark', those nights before the rise of the full moon in the summer months, is the most popular time and, as it's holiday season, ordinary folk get in on the act as well.
They use a wide, open mouthed net with a lead line attached to polesto sweep the sand flats and shallows. A tall person is a great asset as you can keep them on the deep end and cover more ground. In opening the pocket you must be careful not to go near the dreaded bull rout, a small fish with poisonous spines which is often caught up in the net.
A lot of fun can also be had with a scoop net and a bright gas lantern, particularly when amateurs work in pairs.
A novel, 'February Dark', was written around the Myall Lakes prawners.
Port Stephens is closed to prawning west of Soldiers Point but when conditions are right over the Xmas holidays, the Mallabula sand flats are still popular with a few locals and visitors who risk the wrath of the fishing inspectors.
Currently at the Wallis Lake Co-op, king prawns retail for $40 per kilo with the Wallis Lake variety bringing $20 and the more fancied Myall Lake type some $30.
Rather than joining in the rush at Easter and Xmas, you can save money and time by buying prawns in the off-season and freezing them.
Finally, a tip for those wanting to have a dip for them: Wait for a couple of windless days as this will ensure clear water where you can easily see the prawns. Also, scoop them form behind as when threatened they flip backwards. Aluminium foil, covering the back of your pressure light will reflect the beam forward and keep it out of your eyes.
It's very wise to check the regulations regarding net sizes and the 'no -go' areas with Fisheries before you venture out.
Photo: Some Myall Lake prawns brought back by Tilligerry locals after as successful outing up the river.
---
Troublesome Trees
At Nelson Bay some years ago the 'mysterious' deaths of huge waterfront trees prompted Port Stephens Council to string flags between the dead branches. They also stacked rusty shipping containers in the clifftop reserve as a deterrent to homeowners wanting to improve their water views by poisoning trees.
This has also been a problem in Tilligerry but on a more subtle scale. Small saplings mysteriously vanish from public reserves over a period of time thus opening up the panorama for those most likely to benefit. As well as this, when larger trees die they are rarely replaced.
With koalas known to visit Henderson Park in Lemon Tree Passage, food and shade trees were planted around the amenities block and the verge of the car park. They remained largely untouched until recently.
Several were snapped off or bent flat but on closer inspection of the area it appears like the work of vandals as a garbage bin was incinerated at around the same time. Street signs have also been bent over. With school holidays upon us, this type of thing is all too common.
The sudden appearance and disappearance of a screen of trees on Tanilba's shoreline was a little more complex.
Without any consultation, environmentalists planted them just a few metres apart which meant that the waterviews of those opposite would be blotted out. The trees vanished very quickly and the council planted some more closer to the older existing ones so that they did not interfere with the vista.
Photos: The koala trees in Henderson Park before and after their destruction.
---
Very Rare Resident
Whereas spangled drongos, channel billed cuckoos and white bellied sea eagles are a dime a dozen in Port Stephens, bird watchers are on the lookout for a very rare species.
It breeds on secluded islands around the Port during September / October and there are fewer than 20 left. With just one chick produced each year it is now classified as 'critically endangered.'
We are talking here of the beach stone curlew, a bird of around 55cm in length which can be seen at low tide foraging for crabs around the sand flats and weed beds.
So concerned are the authorities, that a picture of it appears on an identification sign beside the middle boat ramp at Tanilba Bay.
The sign also lists many migratory birds which 'bulk up' for their annual flight to as far north as Siberia and Alaska where they breed. These too have seen a dramatic fall in numbers as many Asian tidal flats where they used to stop to forage have been reclaimed for development. Put simply, many stave.
The broad tidal flats at Tanilba/Mallabula and to a lesser extent those in Lemon Tree Passage are the ideal place to see and photograph these avian migrants during our summer.
Tattlers, terns, sandpipers, godwits and greenshanks are just a few of the types you can spot and identify from the sign. You can also report the numbers of each species via an email address provided.
Photos: The Tanilba/Mallabula foraging flats..... and the information sign on the foreshore.
---
A Pool of Memories
Tilligerry has preserved the memories of many locals who have passed on or who have served the community. Indeed our pool has been n
amed after Doreen Bradley who played such a pivotal role in having it built. A plaque bearing her name has been set in concrete on the pool deck and another listing the names of other major contributors is fixed to the wall near the office.
On top of this, two gardens have been named after swimmers who are no longer with us.
Luke Potts, a lap swimmer and an employee of our hardware store died tragically young and a memorial garden, named after him is located at the northern end o
f the pool.
Just last year, regular swimmer and community worker, the late Bob Royal had a garden dedicated to his memory alongside the community hall and this spring the flowers there are coming alive with blossom. His wife Sue, a regular swimmer herself, keeps it weed free and in top condition. Dave Layton prepared the site and our men's' shed constructed the sign.
Since reopening, the relined and updated pool has become increasingly popular as the water temperature is rarely under 27degrees. The leak which caused the water to be cool has been fixed and other minor repairs have been effected. No COVID face masks are required and the shower block is open to all who establish their double vaccination status. All enquiries can be answered on 49834730 or by accessing the Tilligerry Aquatic Centre facebook page.
Photos: Bob's Garden......The Luke Potts memorial plot, ….and community workers Sue and Bob Royal.
---
LTP Community Library Reopening
The library will reopen from Monday 25 October with suitable restrictions in place. TACE computer/phone assistance will start up again from Thursday 28 October. You will need to book in for this and if you need assistance to get Medicare/vaccination status on your phone please make sure you bring any passwords that you will need to access your email system or you MyGov account. Sue will be available from 10 am to 12 noon and will take 1/2 hour bookings only. Ring us on 4982 3986 and leave a message or email us on tace@tilligerry.com.
---
Tucker to Run Again
After 17 years of community service on PSSC, Steve Tucker was looking forward to a break but has changed his mind.
"Helen and I were contemplating some overseas travel," he said, "but with COVID putting our plans on hold for the foreseeable future, I decided to recontest Central Ward to follow through the major projects which I 've worked for over so many years," he stated.
"All those years ago I threw my hat in the ring as there was a hard core lefty/greenie mob on council wasting ratepayers' money. I ran on a roads, roads, roads platform and won easily," he remarked.
"It's not easy securing roads funding as the other councillors fight tooth and nail to get as much money spent in their wards," he said.
"With the next Council term being short due to the COVID deferral, I will be able to oversee the big ticket roads and infrastructure spends that are now set in concrete for our forward works funding allocations," he added.
"Ratepayers don't want 'Pie in the Sky' projects. It's roads, roads, roads drainage and more roads. These are council's traditional prime concerns and have been mine as well. I look forward to following through on these projects after the December election," he concluded.
Photo: 'Vulture for culture:' Steve with Dee Taylor and Lloyd Hogg at the annual Literature Awards presentation which Steve has supported over such a long time.
Note: The entry date for these awards has been extended until 30th October 2021.
---
Into the Record Books
Lindsay Warner, the 63 year old jet ski adventurer has completed his circumnavigation of Australia.
He will now be entered into the Guinness Book of Records once his amazing feat is verified by observers and satellite tracking data.
You will remember we featured him in an earlier story when he dropped into Lemon Tree Passage to link up with Dorothea Willey, a friend he met on one of his outback adventures in Western Australia.
"We were confident that he would make it," remarked Dorothea. "He took every precaution and his exact location was always known via satellite tracking," she added.
"He had back-up at various points along the way and had two forced quarantine stopovers due to the covid border restrictions. There were no major issues with weather or mechanical problems,", she said.
Lindsay's 15 000 km odyssey is even more remarkable when you consider that it was self funded and his Kawasaki jet ski was second hand. The fuel bill alone was well over $30 000. Lindsay's 2019 'warm up' for the adventure saw him circle Tasmania.
He was keen to promote men's mental health issues along the way.
Photo: Lindsay at his Lemon Tree Passage stopover.
---
Feeding the Five Thousand
The biblical texts have it that Jesus once performed two miracles when he turned water into wine and fed five thousand followers with just five loaves of bread and two fish.
A simple google will give you the full story.
Tanilba's Baptist Church is doing something along the same lines but on a much smaller scale. You see, the covid scourge has changed the way they feed the locals at their Thursday weekly lunch and it works like this.
With social distancing and contact restrictions in place, they have changed their sit-down lunch at their Beatty Bvd church hall into a contact free drive by pick-up service. This is available between 12 Noon and 12.30 pm. Their circular driveway is ideally suited to this.
Availability of this generous welfare initiative is for Tilligerry residents only and full details are to be found on tanilbabaptistchurch.com
The food is home cooked with fresh vegetables picked the same day from their own garden in the church grounds.
Photos: A pre-covid sit down lunch at the church hall.....and their 'Garden of Eden' where they source fresh produce for the pick-up service.
---
Pool Upgrade
The current Corona lockdown has dovetailed well for the makeover of the Tilligerry Aquatic Centre.
This means that the down-time for the pool relining will not encroach on the summer swimming season.
Now over 20 years old, the pool was beginning to show its age with bubbles forming between the original tiles and the overlaying vinyl liner.
It was therefore decided to strip both old surfaces and fibreglass the pool to ensure its integrity for years to come.
We are indeed lucky to have the facility as demographers all those years ago stated that some 12 000 residents were needed to make the facility financially viable. There were fewer than 6000 people here at the time. Indeed Port Stephens Council set a target of $100 000 for the community to raise before they would proceed with the complex.
This was achieved and the council chipped in the rest of the $1 000 000 needed for construction.
Currently 'Belgravia' has the contract for the three council pools and they are closed in rotation for maintenance.
Last year, Tilligerry did not shut for winter maintenance as both Tomaree and Lakeside swim centres were out of service for prolonged periods due to technical issues.
This gave dedicated fitness fanatics and squad swimmers an option with their season tickets valid for Tilligerry.
Photo: Workers preparing the pool for its new fibreglass 'skin'.
---
Sail Ho!
"Sail Ho!" This was the traditional cry of sailors from the crow's nest as a sailing ship hove into view. The sail was the first part of a ship to be seen on the horizon.
Indeed, sailors were sometimes rewarded by being the first to sight other vessels – particularly in times of war.
Others had places named after them. Such was the case of Lieutenant Zachary Hicks who was first to see Australia during Captain Cook's epic voyage of discovery. A plaque was erected in his honour in Victoria at the spot he sighted from the 'Endeavour' in 1770 which now bears his name.
So much for the history lesson!
Sails are all the go out Tilligerry way with new covered-in areas going up at our major shopping centre just off the main road at Tanilba Bay. These will be set over galvanised arched frames. They will shade the car park and give protection from the rain as well. It will also make the centre more attractive to shoppers and in line with the undercover facilities offered by other shopping malls.
That's not all! Port Stephens Council is also in on the act at Henderson Park Lemon Tree Passage. They have already erected a sail over the play equipment and funds have been set aside for another shade sail over the waterside platform behind the pool.
This sail was supposed to go in some time back but engineering problems have sent it back to the drawing board.
Photos: Construction begins on the new covered area at the shopping mall........The LTP waterfront platform, soon to be covered in …..and the shade sail over the playground area.
---
No Excuses
With the Tilligerry Medical Centre, Lemon Tree Medical Practice and the Lemon Tree Passage Pharmacy now on stream for covid vaccinations, there are no excuses for people backing away from getting their jabs.
Earlier media scare mongering and anti vaxxer proaganda created fear and hesitation in the community. Not anymore. The linking of vaccination rates to the lifting of lockdowns has seen a surge in those rolling up their sleeves.
Governments and health officials are continuing to stress the fact that it was never the aim of lockdowns and restrictions to eliminate Covid 19. The name of the game was to slow its progress until widespread vaccination rates rose.
Without this, the medical system would be overwhelmed as it has been in many other countries.
Photo: Local resident Elizabeth Pont receiving her jab from pharmacist Fady Fahmy.
---
Gone to the Dogs
The covid lockdowns have seen an explosion in the number of people owning dogs as isolated residents seek companionship and Tilligerry is an ideal place for responsible dog owners to live.
You see, we have both on-lead and off-lead waterfront exercise areas as well as an active dog obedience group.
Long time group member Fay Boyd says that getting out and about with a furry friend is a great way to get social interaction.
"Whereas passers-by just say "hello," other dog owners always stop for a chat and to compare notes," she said.
"It's the same at MACDOG." (Mallabula Anglican Church Dog Obedience Group), she remarked.
"Great friendships are formed between both pets and people when we get together at our church grounds," she added.
"Currently, with the covid lockdown, we are in recess but usually meet every Saturday morning before 8am with a beginners' group welcome on the first Saturday of the month," she pointed out.
All details of the group's activities can be had from Fay on: 0401496225.
By googling: 'Dog Exercise Areas Near Me,' residents can get an instant map of the designated on and off lead areas in Port Stephens. These are signposted and 'doggie-do' bins are strategically placed at the ends of them. Rangers patrol them on an 'as needs' basis.
Cr Steve Tucker, himself a dog owner, said that he had always supported the dog walkers by guaranteeing there were ample areas set aside for them to exercise their pets.
"When I was first elected to council some 17 years ago, I got great support from the 'Companion Animal' group," he said.
"At the time there was a concerted effort by some activists to get dogs away from the waterfront areas and confined to a caged-in compound up at the back of the oval," he stated.
"I was against this so they campaigned for me. They even put my flyers in the doggie-do black bags inside the dispensers in the parks. These bore the catchphrase: 'Number One in the Tucker Box' printed on them and it worked like a charm!" he added.
Photos: MACDOG members at their Saturday get-together..........Steve Tucker in the 'Off-Lead 'exercise area at Tanilba Bay …....and Allison Coassin with 'Minnie' going for a stroll in the on-lead area.
---
It's on Again!!!!!
Port Stephens Literature Award 2021
We are having issues with the link in the sidebar, if you have any questions please email us on tace@tilligerry.com and we will get back to you asap.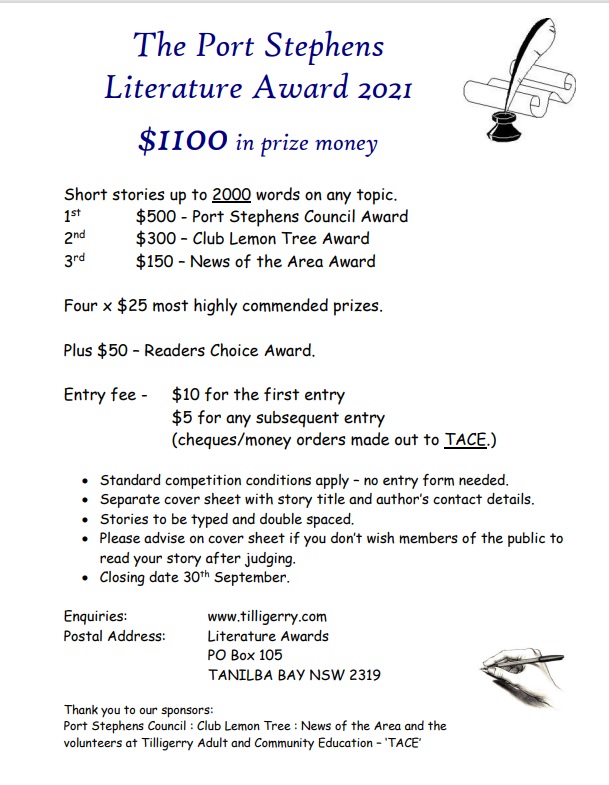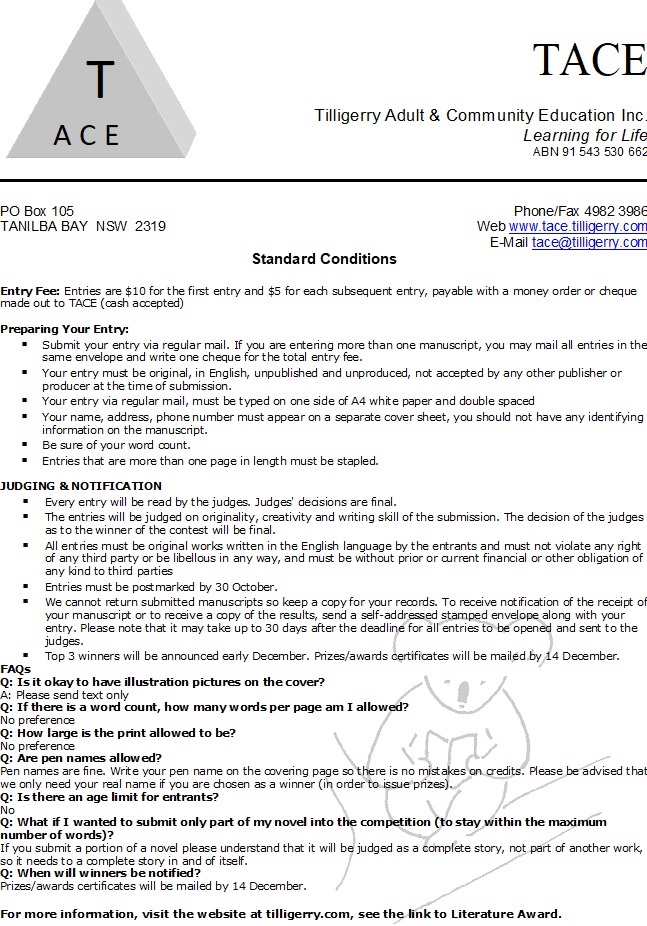 Good Luck!!!
---
Book Donations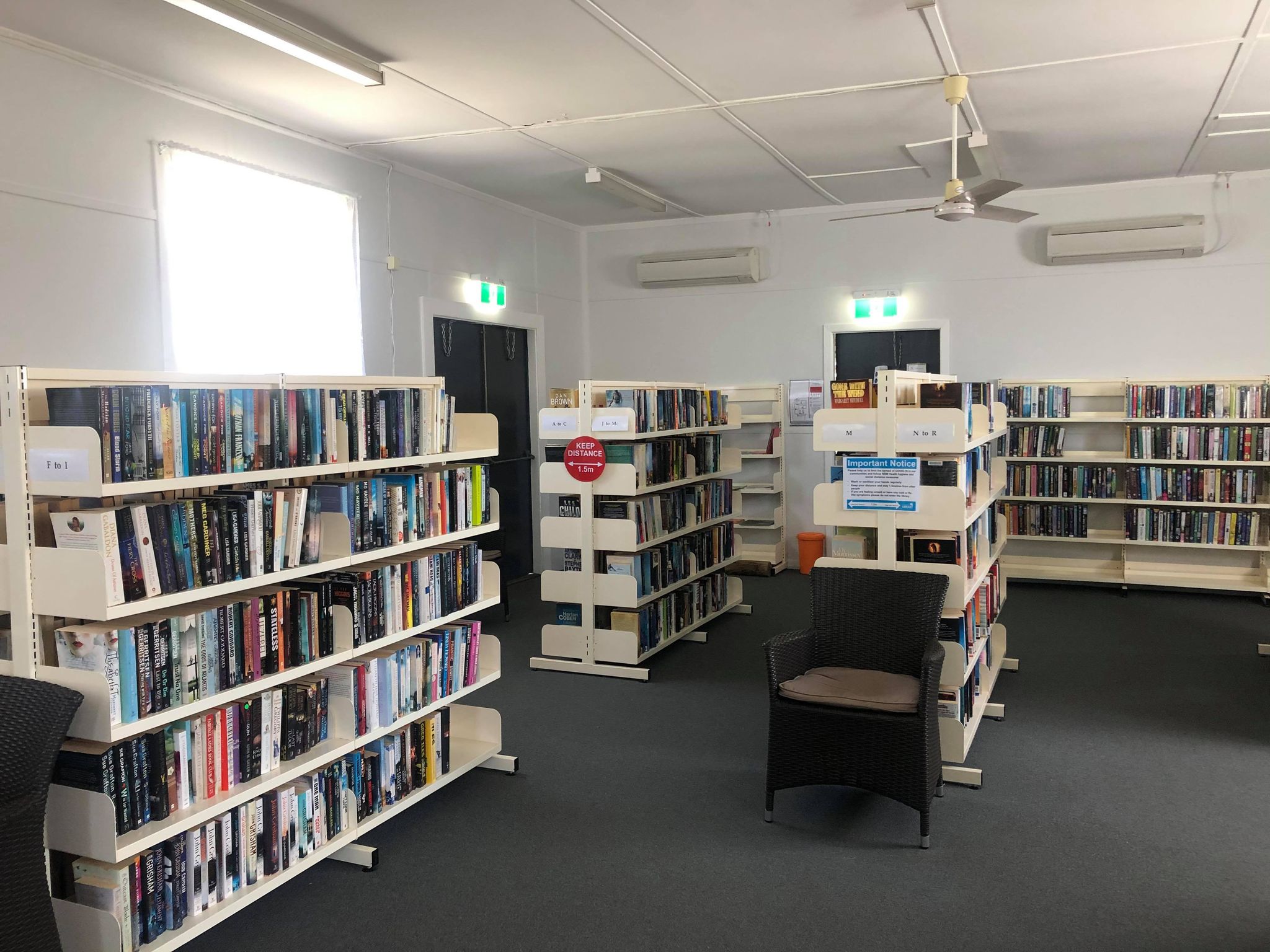 Tilligerry Community Library ha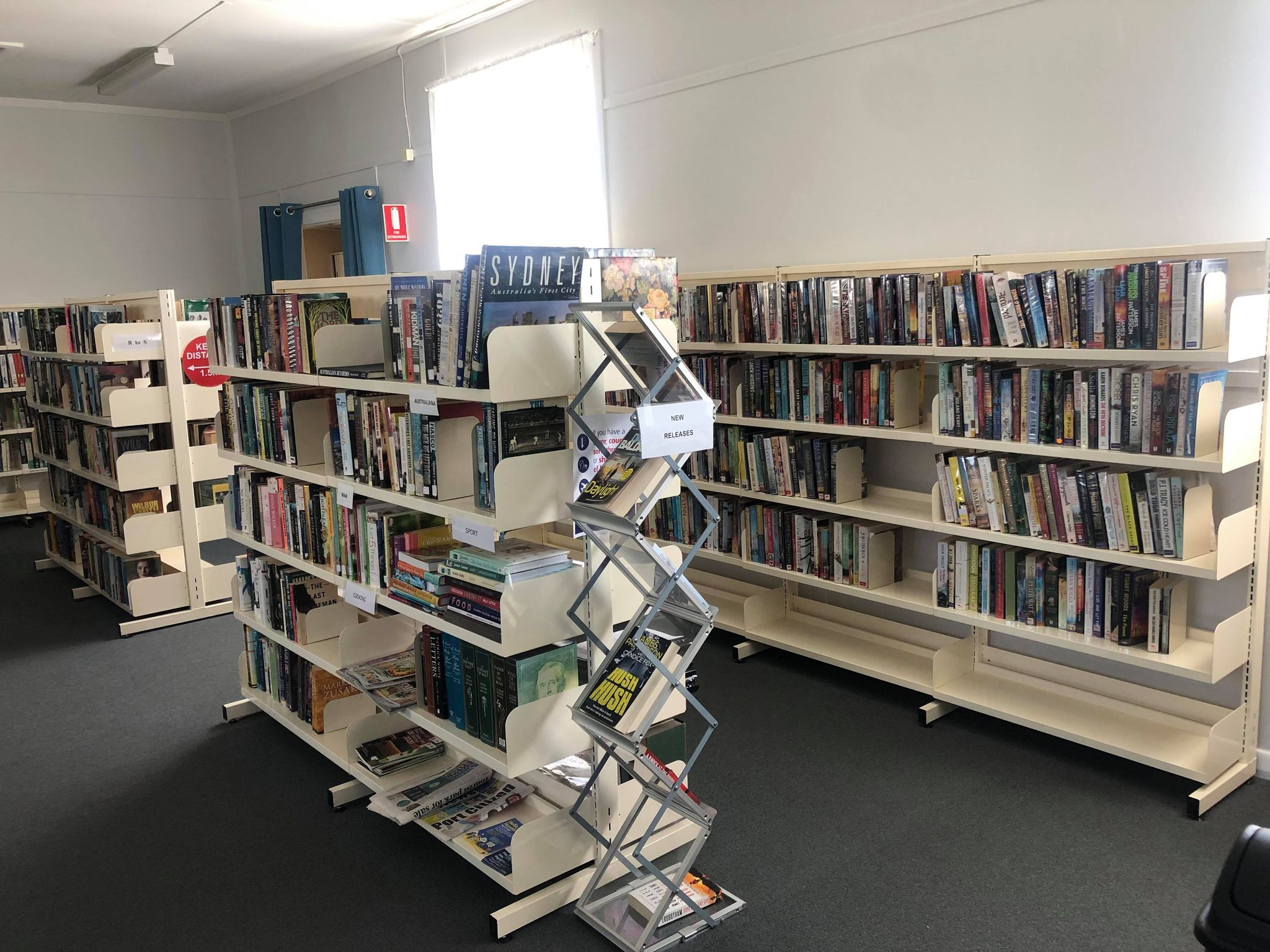 s always enjoyed the support of the community donating their books. Whilst we do appreciate them, we can only accept them with prior consultation. Our hours are 10-12 noon Monday to Saturday and our phone number is 4982 3477 if you wanted to call up or pop in and check with us before bringing them in. Please don't leave them at the door.
---
More than Just a News Service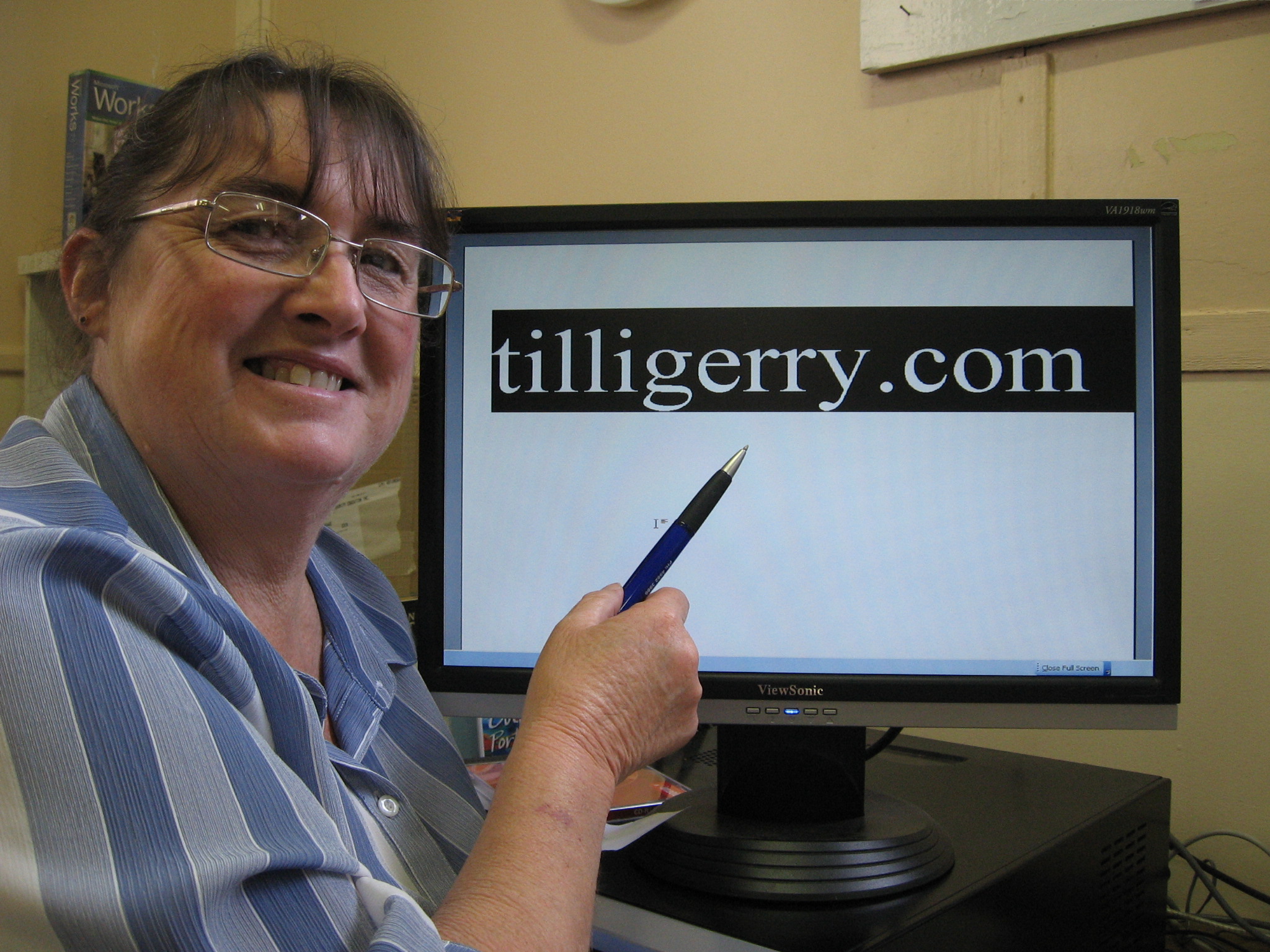 You've seen our illuminated sign 'tilligerry.com' beside the main road near the golf club as you drive into town at night.
With news services moving away from the print media, tilligerry.com for over 10 years now has moved with the times and gives local residents the news that they can't get anywhere else. Indeed, those travelling around Australia or internationally can keep up to date with a click on a mouse or a mobile phone.
Before our 'hit meter' broke down we were averaging around 2000 views each month. We have a few businesses supporting us but we really don't want advertisers as we are a not for profit community service.
That's not all! Each year we run a national Literature Award (a short story competition) with the support of PSSC, Club Lemon Tree and News Of The Area.
On top of this we offer the public internet access, assistance with the operation of electronic devices and photo copying.
It gets even better. There are constant requests, usually from residents new to the area, for general information about available services and organizations out this way.
We now have an extensive community directory listing some 80 of these which includes: churches, clubs, social groups, cultural events, schools, tourist information, community support, JPs, medical services, play groups and pre schools.
For more details scroll to the bottom of this page or click on 'Literature Award' and 'Community Directory' in the left hand green side bar.
Photo: tilligerry.com more than just news.
---
elebrating the re-opening.
New Community Directory
As the Tilligerry community expands and changes, there is the need to provide residents (particularly newcomers) and tourists with a directory of service groups, clubs and businesses. With this in mind, TACE (Tilligerry Adult and Community Education) will be compiling one in the near future.
It will be available in both an online and printed format.
TACE works under the umbrella of PSSC and coordinates community groups such as art, lead lighting, family history and mah jong. It has its home base at the LTP library. It also publishes tilligerry.com our local online news service which has grown to be the major source of local news for residents .Most months it gets over 1500 'hits'. The Port Stephens Literature Awards, a national short story competition, is another initiative of TACE and is run by volunteers.
If you would like to publicise your club, social group or business, email basic contact information to: tace@tilligerry.com and it will be considered for inclusion. There will be no charge for this service.
Photo: TACE volunteers Helen Mizrachi and Sue Hamilton at the library.