A Mixed Bag
The coming of the rains has presented something of a mixed bag to both professional and amateur fishers alike.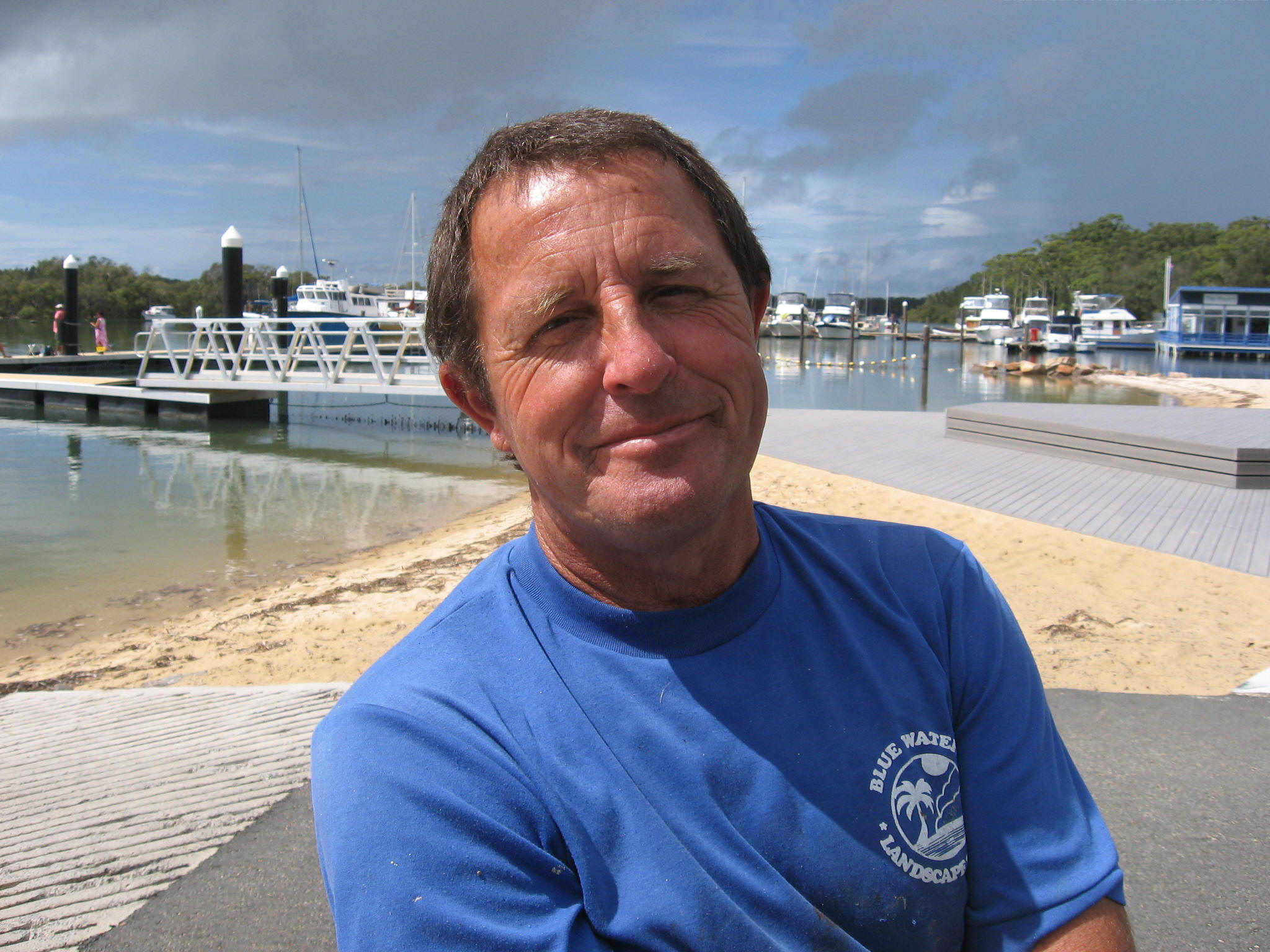 With the Karuah, Paterson, Williams and the lower Hunter rivers on flood- watch, amateur anglers can look forward to good hauls in the coming weeks. This will happen as fish are flushed out of the upper reaches of the estuarine systems and down into the saltier waters.
On the other hand professional fishers have been dealt something of a mixed hand. The lockdown of the Chinese market, due to the corona virus has seen prices collapse as local fisherman Robert Hamilton explains:
" I troll for surface fish off Port Stephens," he said. "The price at the markets for bonito has nose-dived some $9 per kilo and Tasmanian lobsters which once brought $100 per kg at the wharf are now lucky to go for around $40 per kg at the fishmarkets," he added.
Robert, who also operates a trawler out of Raymond Terrace, is pinning his hopes on a good run of prawns. "It has been a terrible season for prawns in the Hunter as they usually don't run without a flow in the river. With the Hunter runoff now coming down, we hope that the prawns will make their move," he said." The next week or two should be good," he added.
" We are also waiting for the 'February dark'," he said, "as the Myall River will hopefully bring with it the much sought after prawns which command high prices, " he concluded.
File Photo: Professional fisherman Robert Hamilton......Looking forward to a good prawn season.
---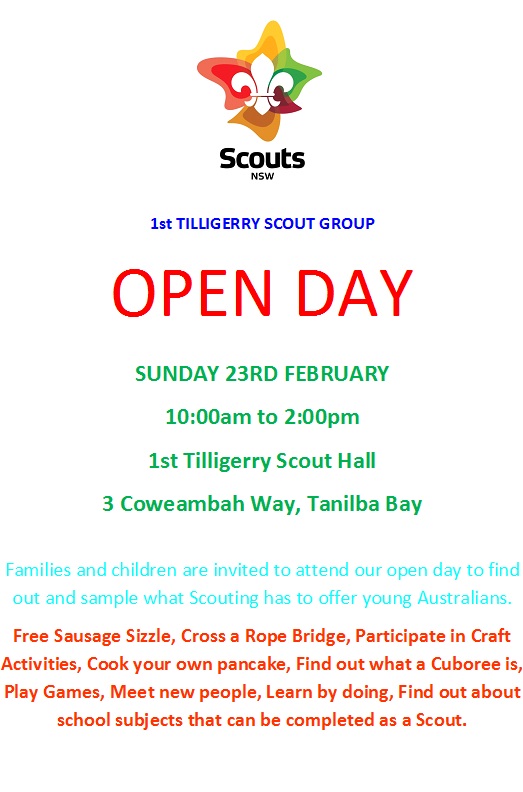 ---
Boar Water
With re
strictions in force, those residents who tap into the water table with spear points, need to put up a sign or risk prosecution. Tilligerry really does not need restrictions because we live above the vast underground lake known as the Tomago sand beds. The Water Board however has a blanket rule which includes Tilligerry. Our water is drawn from this inexhaustible supply beside the treatment plant at Tanilba and pumped up to the reservoir on top of the hill in Lemon Tree. It then gravity feeds LTP, Mallabula and Tanilba Bay. We also supply Oyster Cove and Karuah via a pipeline under the creek.
Spear point water was very popular and cheap (despite the smell) until rising electricity prices made it a marginal proposition,
Our hardware store at Tanilba sells signs which indicate spear point water usage but some people make their own. We found this one (see photo) which beggars the question: "What about the sows and piglets?"
Photo: If nothing else, this sign is definitely not boring.
---
Tanilba Bay to host the Annual Catamaran Big Boat Regatta 15-16 February
This weekend the waters of Tanilba Bay will be a hive of activity, with the Tanilba Bay Sailing Club's Big Boat Regatta to be held on 15th and 16th February.
Tanilba Bay Amateur Sailing Club is hosting the event, which is held each year for catamarans 4.9m (16 feet) and longer.
Sam Breaden, a member of the Tanilba Club: "We have a good fleet of catamarans here in Tanilba Bay, with up to 15 boats sailing regularly, so it's a really strong sailing culture and the perfect spot to hold a regatta," Breaden said.
Competitors will come from all over NSW, with a big contingent hailing from the Central Coast and Sydne
y.
"We are expecting up to 30 competitive boats to line up for starters' orders, and we're aiming to have up to 8 races, as long as the weather holds," Breaden said.
Various catamaran classes will be hitting the waters of Tanilba Bay, including taipans, vipers, formula 18s, A class and hobie classes.
Observers are encouraged to head down to Peace Park on the Tanilba Bay foreshore from 12pm on Saturday and 10.30am on Sunday to catch all of the action.
Photos: Some of last years action!!!
---
Roller Coaster Ride
Regular readers will well remember our story about Jasmine Zhu, the Chinese student whose dream was to train as a teacher and settle in Australia. When asked about our country, she said that the two things that most impressed her were: 'The blue sky and blue water.'
Since that time Jasmine has taken in the sights of the country
as well as studying at university. Sadly, the 'blue sky and blue water' have disappeared due to the bushfire smoke and Sydney now resembles her home city in central China. Here, many residents wear face masks due to pollution and the grey Yangtze River is so very different to our pristine waterways.
Jasmine booked a flight home but it was cancelled because her home city is now in lockdown due to an outbreak of a deadly virus which risks becoming a world-wide pandemic.
"Wuhan is now isolated," she said. "There are no flights in or out and public transport within the city has stopped," she added. "If I got back to see my family and friends, I could not come back to Australia," she said. "On top of this my family and friends cannot visit me." "Although I have many friends in Australia, my future is very uncertain and I am very sad," she said.
Photos: Jasmine taking in the sights at Lemon Tree Passage and a bridge over the Yangtze River in Wuhan.
---
Why We Are So Hot
Residents may very well wonder why Port Stephens has been so hot recently despite the cooling sea breeze from the north east kicking in on most days.
Tilligerry meteorologist Alan Gibson explains: "The Upper Hunter regularly gets temperatures in the high forties, he said. "Our coastal temperatures are less but the THI (Thermal Heat index) is higher because the on-shore wind brings with it very high humidity. In fact the sea temperature hovers around 27 degrees at the moment and the wind picks up moisture which has an effect on the body. This makes us feel much hotter", he added.
"It's quite normal for the thermometer to read 39 degrees while the THI sits at 44 degrees," he stated.
"We've had far warmer days in the past but the humidity has made this year particularly uncomfortable," he concluded.
Photo: Alan Gibson: High sea temperatures add to our heat stress.
---
News and Views
Tilligerry.com is just one of several social media outlets where people get their news. We are strictly an online service which is posted every Thursday (after 2 pm). With around 2000 hits each month we are the source most favoured by locals for the stories they want to know about. We do not interact with readers as do facebook sites.
Tilligerry News & Views was, until recently, the facebook site residents flocked to in droves for up-to-the-minute breaking news. An approaching bushfire; road closures; lost pets; crime reports etc. were instantly posted and did the community a great service. Their admin got rid of troublemakers and those who broke the stated rules. Sadly, they have been wiped from facebook with no reason given.
The good news is that like the fabled phoenix rising from the ashes of its own funeral pyre, they are up and running again as 'Tilligerry Community News and Views.' Within just a few days they had hundreds of members.
Beware of imitations! 'TILLIGERRY NEWS AND VIEWS' as well as 'Tilligerry Views And News' have traded off their old name.
Readers are advised to check them all out and sign up for the one(s) they prefer.
---
Blown Away
Tilligerry RFS was literally 'blown away' by the recent donation of a $1000 firefighting appliance similar to a leaf blower. It was funded by the Tilligerry Lions Club.
Getting a life-saving backburn going can be a big problem to our firies as it burns slowly into the wind from the drip-torch line. With the blower, the fire is blasted into the scrub towards the bushfire which then sucks the backburn towards itself and goes out with no more fuel to feed it. The blower can also be used to clear fire trails which saves hours of work using the traditional Mc Leod tool (a broad type of rake). Small fires can also be blasted out using the turbo charged blower. It could also be employed tidying up leaf litter around the station as well.
People wishing to make donations to the RFS are asked to take them directly to local brigades as there are (unfortunately) numerous scams operating and some charities cream off a large percentage of donations as 'administration' fees. This ensures that funds are used locally to improve the efficiency of our unpaid volunteers.
Tilligerry RFS meets of a Saturday at their station just off the main road at Tanilba Bay and collection tins are prominent on the counters of retail businesses around the peninsula. Their facebook site will give you more details. They are still looking for more members who are interested in long-term commitment to the cause.
Photo: Lions president Col Magick presents the blower to Captain George Brandenburg flanked by Lions past president Jan Colman and local RFS volunteers.
---
Australia Day Roundup
Waterfront sites were the focus of this year's Australia Day celebrations in Tilligerry. The Lions Club breakfast in Henderson Park Lemon Tree Passage drew a large crowd with live bands performing, numerous stalls and entertainment for the children.
Mallabula waterfront was packed with families attracted by the bumper morning high tide and the new children's adventure playground.
Tanilba's foreshore was a bit more low key with a smattering of family picnickers gathering in the shade of the eucalypts.
The new owners of Tanilba House used the day to give the public a chance to walk through the historic homestead and to listen to talks about its history by Denise Gaudion from the local historical society. Denise, who authored the book 'History and Heritage of Tanilba House' said that out of the first print run of 200, a mere 30 copies were left. These are available from Tanilba Post Office. "We are currently preparing our second edition," she said.
As far as the future goes, Tanilba House is well on track to becoming a very popular events venue.
Glen Short puts it this way: " Our DA has been approved and we have some 17 functions booked for the new year. These include weddings, parties and corporate conferences. Our B&B business is also gong well."
Glen stressed the point that Tanilba House was now a private residence and not open for public inspection as it had been in the past.
Function bookings and B&B details can be found at: enquiries@tanilbahouse.com.au
Photo: Impressed: Local visitors Sylvia Duncan and Wendy Fengler flanked by Cheryl and Graham Boot inspecting the old mansion.
---
Take Heed
The speed limit is taken very seriously by the police
and they give more than fair warning to drivers who
exceed the designated speed.
Currently, a solar operated speed indicator flashes the exact speed at which drivers approach the notorious Lemon Tree bends. This black spot has seen many accidents over the years due to excessive speed, There are also fixed signs reminding drivers of the 50kph limit.
What many fail to realize is that every time the automatic speed reading signs are taken away, the police are back within a very short time with their hand held cameras. The 'dip' just past the bus shelter is a favourite haunt of the boys in blue as speeding drivers can't see the police over the rise in the road as they enter the town.
The answer of course is to heed the signs as this is the only way be kind to your wallet and not to lose points or your licence.
Photos: The speed reflective sign and a reminder of the zone limit.
---
Two Permanent Police for LTP
The appointment of constable Luke Withers as a permanent officer based at Lemon Tree Passage guarantees more effective policing in Tilligerry.
Speaking of the appointment, senior constable Peter Boys said that there would most likely be an officer on duty at any one time.
"Under the 're-engineering' structure, we can be
called away on an 'as needs' basis but the doubling of the permanent staff will mean a much better service for local residents," he said.
Meanwhile, senior constable Boys has some advice for residents during the holiday period: "Keep your properties locked up and windows secure during daytime and at night as break-and-enter crime rises during this time," he noted. He also requested residents to report suspicious behaviour in and around bushland as nuisance bushfires seem to erupt during the school holidays.
He urged motorist to travel slowly over the new $1 100 000 roadworks at 'Dead Man's Corner' near the water treatment plant.
Another problem has been young 'hoons' in the old parachute drop zone beside the Oyster Cove road and the RAAF firing range at Salt Ash.
'We will be patrolling these areas," he said "There are very heavy fines for unlicensed drivers, unregistered vehicles and underage drivers trespassing on these lands," he added.
Photo: LTP Police Station....Two permanent officers now based here.
---
Rod Starr Returns
Our much loved and long serving vet, Dr Rod Starr has returned to take up residence in Tilligerry.
The former resident of Salt Ash and Medowie and owner of Tanilba's veterinary clinic has been very busy since he sold his business as he explains.
"My wife Judy Mc Gowan and I travelled to Africa where we got up close with their wild animals," he said. " I also climbed Mt. Kilimanjaro as part of a challenge which raised some $3000 for research into Motor Neurone disease," he added.
Back in Australia, the dynamic duo travelled the length and breadth of the continent in their motor home and Rod has recently been posing as 'Santa Claus' with children for photos. Proceeds of the photo shoot were directed via the local Rotary Club to research into a vaccine to fight malaria.
The couple has recently purchased the waterfront property of the late Jill and Ron Taylor at Mallabula. Rod still works three days each week at a Maitland veterinary practice.
"I worked closely with Jill caring for sick and injured koalas and always admired their home." he stated. "When it came on the market we purchased the property as It suits our needs," he added.
Photo: Rod Starr....Retired to Mallabula.
---
More
Burnoffs Needed
With uncontrolled bushfires sweeping the land, long time burnoff advocate Steve Tucker is calling for the removal of the 'green tape' and empowering the local vounteers to burn off the scrub in the cooler months.
With several people dead, hundreds of homes lost and current estimates of 1000 koalas incinerated, he joins with former RFS Commissioner Koperberg in refocusing on the problem of fire fuel.
"I was elected to PSSC on a 'burnoff' platform and served on the local bushfire management committee along with two indigenous locals: John Ridgeway and Colleen Perry," he said. "The committee refused to take a ruthless burnoff policy on board so we resigned in disgust."
"This was the time when the management plan stated that ….'Port Stephens is an insignificant to major bushfire risk area.' "Its recently been reclassified as one of the most fire prone areas in NSW," he added.
I'd encourage residents to contact their local state member to lobby for full decision making to be once again given to our grass roots volunteers. We trust them to look after us," he added.
File photo: Local firey Bill Finney burning off at Mallabula.
---
Canood
ling
Been canoodling lately? You really should and we are not talking about something that goes on in the back seat of a car.
Canoodling, kayaking, call it what you will is a fishing technique which is best known as the most effective way to catch flathead in our estuarine system.
To catch flathead you must think like them. They tend to move into the shallows with the tide and dig into a camouflaging 'lie'. Just walk along the sandflats at low water to see what we mean. You will, if you are observant, notice perfect flathead shapes in the sand which have been left after they have departed with the receding waters.
Flathead are one of the fastest swimmers over a short distance and launch themselves at their prey like a rocket. They pounce on small fish and crustaceans as they return to the deeper water.
Canoodlers don't use smelly, expensive bait. They use lures which skip along the top of the water or 'divers' which have a bib and bump along the sand. A short whippy rod and a baitcaster reel and the rig is complete.
So, dear reader, it's not too late to add a canoe or kayak to your wish list for Santa. Try the sand flats at Mallabula, Tanilba or Lemon Tree Passage and we guarantee you a result.
Photo: A 'canoodler' tries his luck at the LTP waterfront.
---
Clemenceau and Poincare

This is the last in our historical series about Tanilba's street names.
Both of these streets are named after French leaders from WW1.
Georges Clemenceau ( pronounced Clem- on - so) was president of France during WW1. He led a colourful life having trained as a doctor; he fought a duel; survived an assassination attempt and supported Alfred Dreyfus, an army officer who was exiled to Devils Island after an anti semitic witch hunt. Clemenceau was also hard on the Germans after the war insisting on reparations.
Raymond Poincare served three terms as president, was very religious and had the French army occupy the Rhur to enforce payment of reparations from Germany.
Photos: Presidents Clemenceau and Poincare.
---
Pershing Place
Some years back after vandals destroyed a street sign, PSSC replaced it with a new one. It read 'Perishing Place' which gave the residents living there the impression that they were marked for death! When notified of the error the council rectified the problem giving it the correct name of Pershing Place. It has now been extended through the Landcom Koala Bay Estate
General John Pershing commanded the American Forces during WW1.
He had a long and distinguished career dating back to the Indian wars as a cavalry officer. He was a crack shot with both a rifle and a pistol. At the end of his service he held the rank of General of the American Armies which was created just for him.
He insisted that the Americans fight as a separate army and not be absorbed into the other allied forces. Sadly, his front on infantry attacks caused many casualties as the allies at this stage were adopting creeping artillery bombardments followed by the infantry.
His personal life was tragic with his wife and daughters killed in a house fire.
He is the second American after whom Tanilba streets were named, the other one being President Woodrow Wilson.
Photo: General John Pershing.
---
Port Stephens Literature Awards 2019
They have been run and won!!. Congratulations to all of the winners.
These awards have been running for over 15 years and we look forward to running them e
very year. We have a group of dedicated readers who read every story, including 2 readers who have read every story for those 15+ years.
Once all stories have been read, the Top 20 are selected and they move onto the next level of judging where 3 other judges rank them.
We can't do this without the support of our sponsors, Port Stephens Council, Club Lemon Tree and of course News of the Area who supplies our advertising in print and online so that word gets out all around Australia.
Thanks again to everyone who participated and we look forward to reading your stories next year.
Photo:- Kath Davidson, Cheryl Lupton, Helen Mizrachi (readers) and Sue Hamilton (co-ordinator) announce the winners
---
Beatty Boulevarde
Beatty Blvd Tanilba Bay is named after a WW1 naval admiral who was a key figure in the greatest sea battle of all time – The Battle of Jutland.
Despite overwhelming power the British fleet almost lost the battle and it was their own fault. Their Grand Fleet was lured into a showdown by the Germans after they shelled British coastal towns.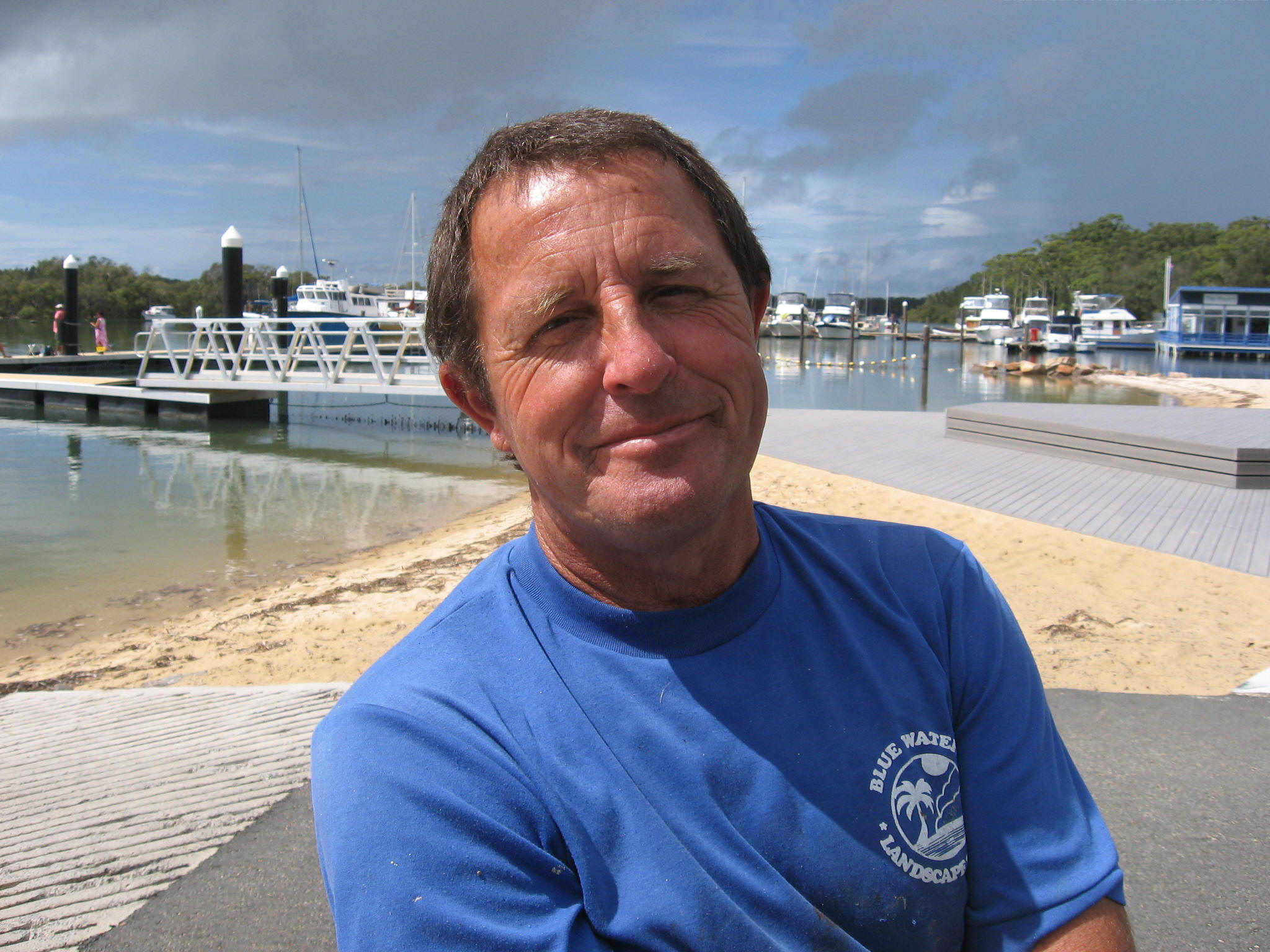 Beatty led a squadron of dreadnought cruisers into battle but lost four capital ships. This was thought impossible as the British out gunned the Germans in both range and fire power. His comment at the time was : " It seems that there is something wrong with our bloody ships today!"
Beatty then drew the German fleet into an ambush by another squadron commanded by Admiral Jellicoe. The British had broken the secret German naval code and the Germans were unaware of the size of their opposing fleet.
On paper the Royal Navy came off second best losing 14 capital ships and 6000 men. The Germans lost 6 capital ships and 2000 sailors.
The reason for many of the British losses was that they brought too much ammunition up on deck and when struck by incoming shells, they exploded, resulting in fires which quickly spread into the powder magazines. Reports of this were hushed up after the war by both Beatty and Jellicoe.
Photo: Admiral Beatty
---
Psychic Readings
If presentation counts for anything Peace / Terrace, our recent psychic readings and gift shop should do very well.
Relocated to Tanilba Bay, It offers in -house psychic readings as well as by phone link-up and online. On top of this it has a wide range of quality gift ware including crystals, CDs books and much more. Indeed, with Xmas just around the corner it is well worth a look-in for a gift with a difference.
Sarojini and Christine will fill you in with the details on 49824896 or you can check their facebook page on: facebook.com/peace.terrace
The business is to be found on the main road next door to 'The Oyster Shack'
Photo: Sarojini and Christine on their opening day.
---
Street named after US President
The main commercial thoroughfare bisecting Tanilba is President Wilson Walk. Like most of Tanilba's roads it uses alliteration in its name.
Henry Halloran, the suburbs developer, honoured the president's memory because of his post WW1 efforts to bring a lasting peace. But, dear reader we are getting ahead of ourselves.
Wilson was born before the American Civil War and into a Confederate family. He had difficulty reading but with persistence, he mastered the art and attended college, later becoming a university professor and noted author.
He became a politician and US president, leading them into WW1 after Germany declared open submarine warfare on American shipping.
After the war he helped frame the Treaty of Versailles and was one of the founding fathers of The League of Nations (a forerunner of the UN) which aimed at preventing future armed conflicts.

Another of Tanilba's roads, Pershing Place, is also named after an American, General Pershing. He led the American forces during The Great War but more of him in a later story.
Photo: President Woodrow Wilson.
---
Haig Hexagon
Just on the water side of the arched gates at Tanilba is a six way intersection. It's a dangerous spot to navigate due to the numerous roads converging and with no roundabout.
This is Haig Hexagon and is named in honour of a high ranking British army officer of WW1.
Field Marshall Douglas Haig KT, GCB, OM, GCO, KCIE. was a member of the Haig whisky family and commanded the British troops in France from 1915 onwards. Under his leadership some 2 000 000 casualties were suffered by Allied forces.
As an expert horseman, he came up through the ranks seeing service in the Sudan, India and the Boer War. He was often criticised as he still thought that the cavalty had a role in a war in which the machine gun and artillery dominated the field.
The unsustainable losses forced him to adopt a strategy developed by Australian General John Monash who had the infantry advance behind creeping artilery bombardment backed up by tanks and aircraft.
Photo: Douglas Haig ((1861 – 1928) inspecting troops during WW1.
---
Koala Conservation Program
Henderson Park Lemon Tree Passage has become the focal point of a tree planting initiative to provide the resident koalas
with extra foliage to browse on.
Attached to each of the seedlings is a laminated information sheet to educate residents and visitors about the marsupials which are in rapid decline. A high protective plastic collar has been placed around each tree and 'corridors' extend around the amenities block and skirt the carpark.
The project is being carried out by the local Parks and Reserves group under the umbrella of PSSC.
Koalas prefer swamp mahogany (eucalyptus robusta) as a food tree and can, at times be found in the park high up in the foliage.
Their three biggest threats come from wildfire, domestic dogs and traffic which have all increased markedly over recent times.
Photo: The new trees in Henderson Park.
---
Road Names Explained
New residents to the area often want to know the origin of our road names and recently many asked where 'Dead Man's Corner' was. This is a bend in the road just past the golf club where $1.1 million is to be spent improving a 'black spot.' It received its name early last century when a road worker was killed there by a falling tree.
Just before this bend is a chained off bitumen road. It is still called 'Orange Grove Road' as at its end on Tilligerry Creek is the old Boyd property which once boasted a 76 tree orange orchard.
It's also interesting to explore the background of the people after whom Tanilba's roads were named. We might start with Wemyss Way, a very short street which few people know of.
Rosslyn Erskine Wemyss rose in the British Navy to the rank of Admiral of the Fleet after a distinguished naval career which included command of the Second Battle Squadron of the Home Fleet. He played a major role in the Gallipoli evacuation. He is perhaps best remembered for his negotiations of the armistice negotiations which ended the Great War. By bringing forward the official cease fire he saved hundreds of lives.
We might at some future juncture look into the lives of other noted figures after whom our road networks were named.
Photo: Sir Rosslyn Erskine Wemyss CBE; CMG; MVO.
---
Crims Target Marine Rescue
According to forensic police, the theft of a $7400 power generator from Marine Rescue's base station at Lemon Tree Passage was premeditated and targeted.
Police see this as one of a string of such crimes which have seen generators stolen from volunteer groups which include the Hunter Rural Fire Service. The use of bolt cutters, power grinders and tell-tale gloves fits the pattern of previous incidents.
Within ten minutes of being notified of a security breach on the night of Friday 25th October, former Commander Richard Osborne OAM was on the scene but the felons had fled.
"This low act means that we will have no back-up during power outages," he said. "We are therfore inactive when wild weather hits which is usually the time when we are most needed," he added. "Like the RFS we are all unpaid volunteers and to be targeted in this way is bad for morale," he concluded.
Photo: Not a happy Chappie! Richard at the Marine Rescue Base in Lemon Tree Passage.
---
More than Just a News Service
You've seen our illuminated sign 'tilligerry.com' beside the main road near the golf club as you drive into town at night.
With news services moving away from the print media, tilligerry.com for over 10 years now has moved with the times and gives local residents the news that they can't get anywhere else. I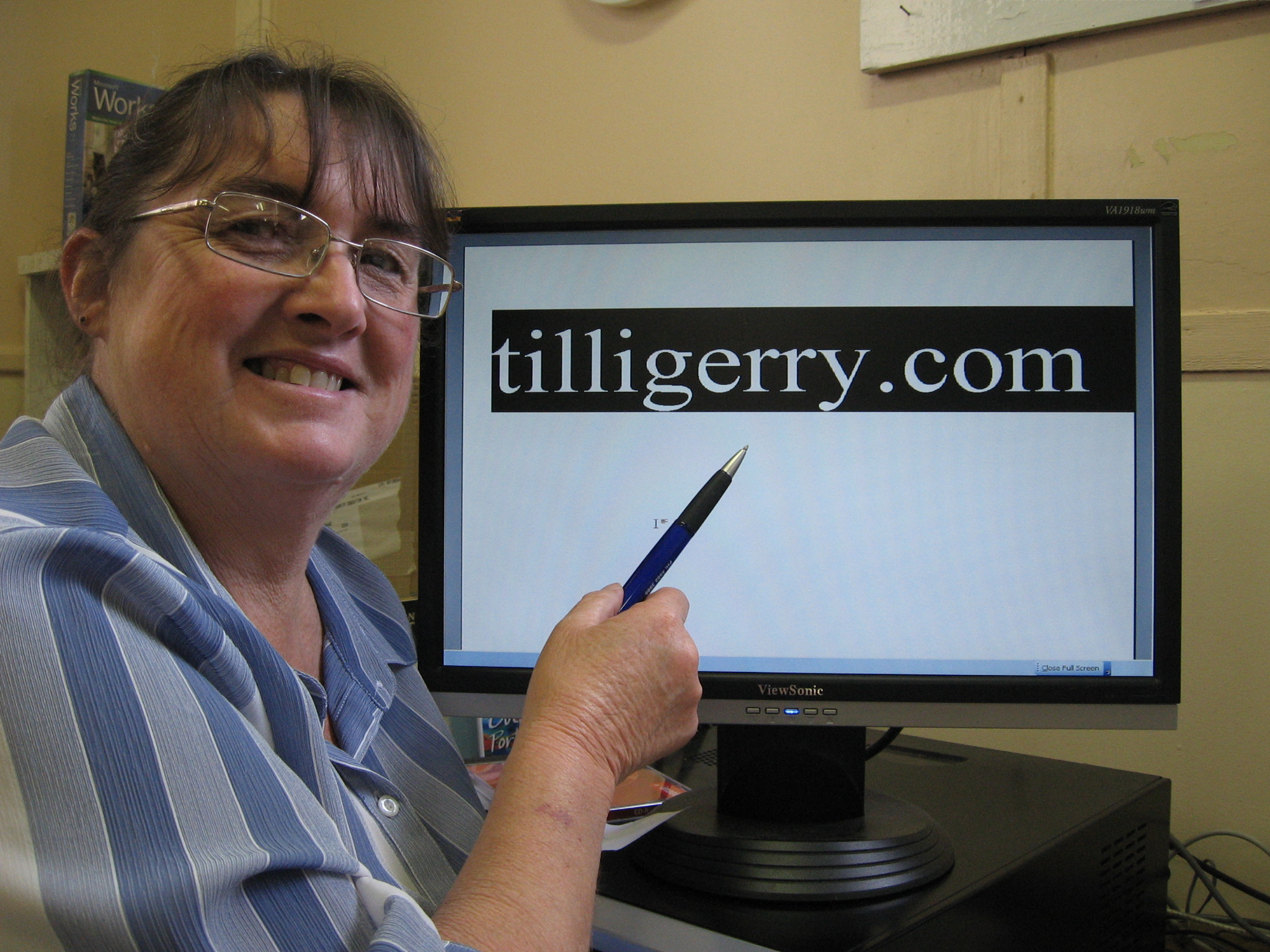 ndeed, those travelling around Australia or internationally can keep up to date with a click on a mouse or a mobile phone.
Before our 'hit meter' broke down we were averaging around 2000 views each month. We have a few businesses supporting us but we really don't want advertisers as we are a not for profit community service.
That's not all! Each year we run a national Literature Award (a short story competition) with the support of PSSC, Club Lemon Tree and News Of The Area.
On top of this we offer the public internet access, assistance with the operation of electronic devices and photo copying.
It gets even better. There are constant requests, usually from residents new to the area, for general information about available services and organizations out this way.
We now have an extensive community directory listing some 80 of these which includes: churches, clubs, social groups, cultural events, schools, tourist information, community support, JPs, medical services, play groups and pre schools.
For more details scroll to the bottom of this page or click on 'Literature Award' and 'Community Directory' in the left hand green side bar.
Photo: tilligerry.com more than just news.
---
The 'WOW' Factor
"WOW!"....this was the reaction of regular borrowers when they walked through the door to our new look library after its makeover.
New books, new curtains, wicker furniture, new carpet, state-of-the-art shelving and a modern offic
e layout greeted the eye.
Port Stephens Library Services Manager Kris Abbott, praised the efforts of local volunteers and community workers who assisted with the upgrade. This included the donation of new curtains, removal of old shelving and furnishings and restoration of the gardens at the front of the building. Little was wasted with the old shelving being donated to other grateful community groups.
Library staff from the Raymond Terrace and Mobile Library were of great assistance with the planning process as well as hands on with packing up and re-shelving all the book stock.
Apart from library volunteers and customers PSC Acting Community Services Section Manager, Aaron Malloy; Library Services Officer, Vicki Bailey and local Councillor Steve Tucker were on hand to celebrate the event.
The library is open from Monday through Saturday between the hours of 10am and noon.
The TACE office which works in tandem with the library in the same building, offers photocopying, fax service and internet access as well as assistance with the operation of electronic devices such as mobile phones and computers (assistance on Thursdays only).
Photos: 'WOW!' 1.The new layout at the library. 2. Celebrating the re-opening
elebrating the re-opening.
---
New Community Directory
As the Tilligerry community expands and changes, there is the need to provide residents (particularly newcom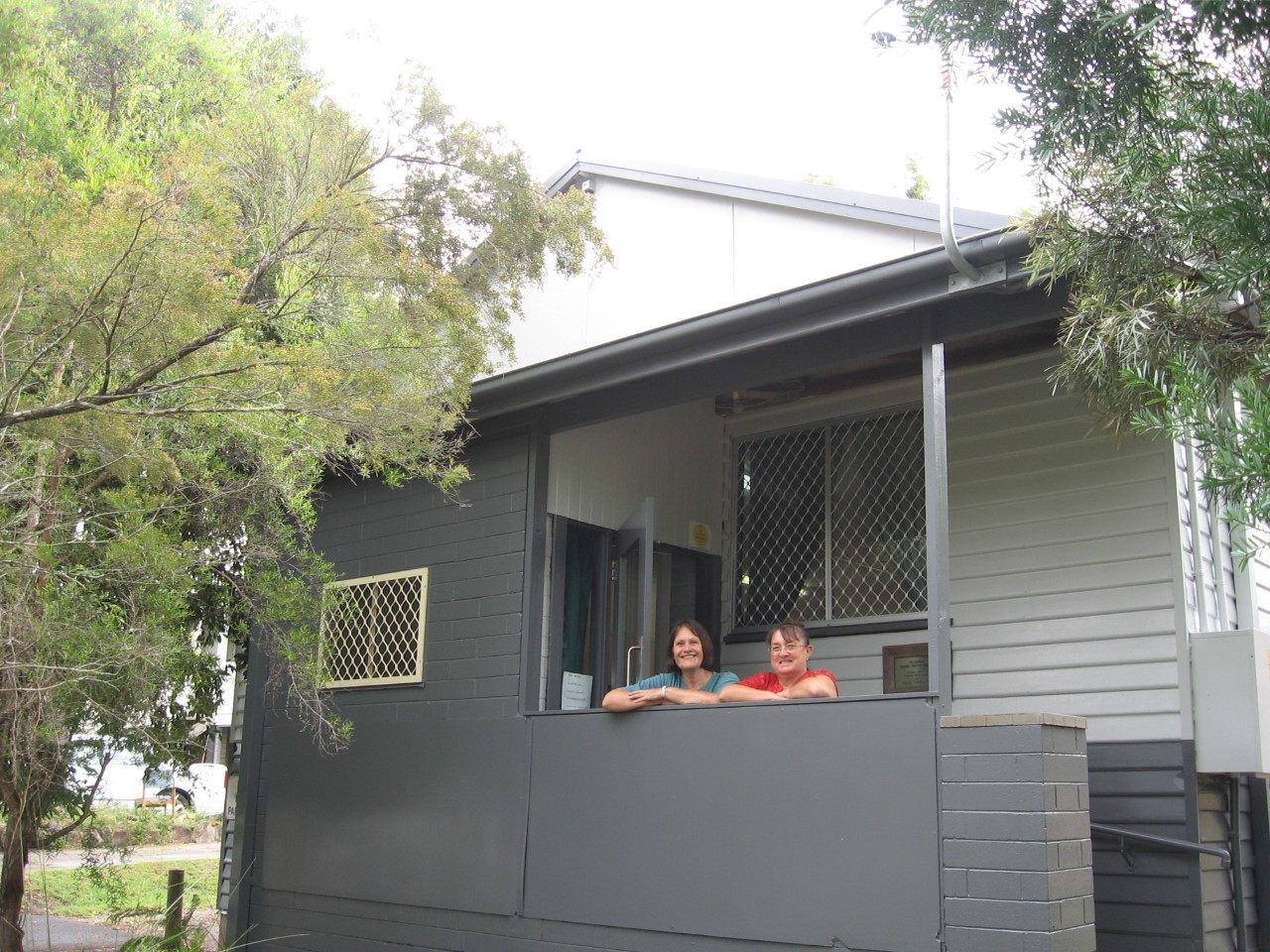 ers) and tourists with a directory of service groups, clubs and businesses. With this in mind, TACE (Tilligerry Adult and Community Education) will be compiling one in the near future.
It will be available in both an online and printed format.
TACE works under the umbrella of PSSC and coordinates community groups such as art, lead lighting, family history and mah jong. It has its home base at the LTP library. It also publishes tilligerry.com our local online news service which has grown to be the major source of local news for residents .Most months it gets over 1500 'hits'. The Port Stephens Literature Awards, a national short story competition, is another initiative of TACE and is run by volunteers.
If you would like to publicise your club, social group or business, email basic contact information to: tace@tilligerry.com and it will be considered for inclusion. There will be no charge for this service.
Photo: TACE volunteers Helen Mizrachi and Sue Hamilton at the library.
---
Wanted!
Have you seen the ads on TV where school kids are showing off their new garden built from logs made out of recycled printer cartridges?
Well, if you would like to help with this initiative you can drop off your used cartridges to the Lemon Tree Passage Library (opposite the motel).
The Library is open six days a week between 10 am and noon. Out of hours you can leave them in a bag or box in the alcove at the front door.
Oh! this recycling facility also accepts spent batteries which can be dropped of at the same time.
Our library always has new stocks of books and FREE magazines donated by readers. They are stacked on a table just inside the door.
We look forward to you helping make our planet just that little bit greener and cleaner.
Photo: TACE volunteer Helen Mizrachi: "We need your old cartridges and batteries!"