Sailing Season Underway
A start to the sailing season has seen as many as ten catamarans vying for competition points in the waters of Tanilba Bay.
Tanilba Sailing Club is particularly keen to mento
r the next generation of sailors and has vacancies for four young people who are keen to become involved.
Commodore Mike Colecliffe said that under a $30 000 state government grant, Tanilba Sailing Club had purchased five 'Bic' trainers.
"It is very much a family thing and a parent must be willing to assist their child with rigging the craft and putting it in and out of the water," he said.
"Sam Breaden is in charge of the juniors and we have already developed some very promising young sailors," he added.
Six of the club's catamarans will travel north to Forster for the 'Wildcat Regatta' over the October long weekend.
Those interested in joining the club can contact Mike on 0419 999 785 or call in to the club on race day each Sunday. The entrance is directly opposite the front of Tanilba Bay Public School.
Photo: Junior sailors with their 'Bic' trainers at Tanilba Bay.
---
They're Back!
Local crabbing identity 'Claws' has been testing the waters and the word is that the mud crabs are back.
"It's been my experience that the run starts around September and end
s about May," he said. For some unknown reason they go off during November but are back with a vengeance shortly after,' he added.
"Anywhere near the mangrove swamps is a good place for your traps and I've found that they come on better when the bigger tides are on the rise," he advised.
Bait? "Fresh fish frames are ideal and it is wise to run the traps on a daily basis as octopuses will get in and leave you with little more than shells," he said.
"You can legally keep female crabs but I'm keen to see them multiply so I release them," he added.
With many rules governing the taking of crabs, wannabe fisher folk should google: 'mud crab rules nsw' to ensure that they comply with the law. Currently, with the retail price at somewhere between $40 and $90 per kg. they are a popular species for illegal crabbers. These people in turn get targeted surveillance from the fisheries officers. Be warned!
Photo: 'Claws' with an early season mud crab.
---
Number 101
Using his former racing number of 101 former
motorX and superX champion Luke George is powering ahead with new business ventures.
You may very well remember us catching up with Luke at his Salt Ash home track some time back. It was here that he was running a 'Boot Camp' for aspiring young dirt bike riders in the school hollidays. He had also branched out into the production of venison jerky under the 101 lable.
This whole new direction in Luke's life was accidental – literally. In 2009 the then 20 year old suffered a near fatal crash when a 130 feet (40 metre) leap went wrong. This saw him land on his head and hospitalised in an induced coma for seven days.
Sheer force of will had him back on a motorbike in record time and competing but he lacked the 'X' factor that put him ahead of the pack in his glory days. To the amazement of family, friends, sponsors and fans he retired.
Fast forward to 2018 and we now find the seasond businessman and father of two going from strength to strength. His home based jerky business has really taken off big time and the 'Boot Camp' enterprise is just one small part of his dirt bike coaching and mentoring enterprise.
"I've struck a deal with sponsors 'KTM Raceline' and I'm booked out with riders coming from all over Australia, Asia and the USA," he said. "I'm also working on a clothing range," he added. "There just aren't enough hours in the day!"
Not a bad effort for a little boy who first saddled up in a dirt bike race at the tender young age of five. Agree?
Photo: Luke (number 101) training dirt bike riders at his private Salt Ash track.
---
Band now has a Local Identity
Kahibah Brass began as a traditional railway brass band early last century and later became the Kahibah Bowling Club Band.
When, on the verge of collapse some years ago, it was taken over by Lemon Tree Passage resident and musician, Colin Newham formerly of "The Reels", a 1970's music group who converted the band to its modern "Techno Format". They play 50's and 60's music and have performed at Lemon Jam, last year at Tilligerry Festival along with recently at retirement resorts, Palm Lake and The Cove.
Come and hear Kahibah Brass, enjoy some food and have some fun at Club Lemon Tree on Sunday 7 October 2018 from 2pm.
For more information and bookings phone Kathy Davidson on 4982 3567 or email her on kaytejay@bigpond.com
---
A Role Model
Children these days sometimes find it confusing to pattern their lives on adults who display worthy examples of behaviour. The recent bushfires however provided perfect examples of selfless citizens who rose to the challenge and then just simply faded away once the drama had passed.
Our bushfire fighters have always been held in the highest regard by the wider community because they exhibit the values of honesty, commitment, dedication and humility – ideal virtues for the younger generation to emulate.
In the hall at Tanilba School there is an honour board with the names of 'Brooks' Award' recipients proudly displayed. On top of this, in the foyer of the admin block, a framed photo of the man it was named in honour of hangs from the wall.
The 'Brooks' Award' dates back to 1975. It was instigated to keep alive the memory of a tireless LTP Brigade member who died at an early age and it was a very big item at the annual prize giving day. The school principal chose a boy and girl who displayed qualities of ...'industry, community service and consideration for others'....They were awarded a cash scholarship to help purchase school equipment for high school. At a later time it became a joint award from both the Lemon Tree and Tanilba brigades.
Those chosen to present the prestigious award included the Lord Mayor of Newcastle, the OC RAAF Williamtown and the District School Inspector and Education Director. Norm's widow, Eunice, was always in attendance and invited to present one of the school awards.
Sadly, over the years the award has faded somewhat in importance as many other awards and limited time have seen it become just a small part of the overall presentation day activities.
Photo: Eunice Brooks receives her life membership badge from Salt Ash life member Bruce MacKenzie.
---
Cameron Snags a Job
Jobs with a future in small towns are hard to come by but Cameron Pritchell from Lemon Tree Passage has just hit the jackpot.
The 15 year old has just snagged an apprenticeship at the local butcher shop – and loves it!
Currently he is on three months' trial and his boss Jake Miller is impressed by his his performance so far.
" Cameron is a quick learner, he shows initiative and has a very engaging manner with customers," he said. "With dedication he has a bright future ahead of him and he should have no problems handling the three year course," he added.
Cameron said that it was a good job which he liked and the prospect of earning a regular income very much appealed to him.
Photo: In for his chop..... Jake with Cameron at the shop.
---
All Smoke and Mirrors
What about 'The Hill?' This is the question being asked by worried LTP residents who were spared by the recent firestorm. This w
ildfire took out as much as 80% of the bushland on the T
illigerry Peninsula.
'The Hill' refers to the area of scrub between Mallabula and LTP on the northern side of the main road. Even before the big bushfire, two mysterious fires were ignited in this area and any blaze here during the peak of the fire season could be extremely threatening.
Life saving burnoffs these days are almost impossible to do and the procedures required are a source of great frustration to our volunteers.
Take this example:
Worried about the threat to life, property and the environment, Mallabula Parks & Reserves asked PSSC to get the three bushland reserves in the suburb burnt off. They (the council) replied requesting a survey of residents' opinion. This proved overwhelmingly in favour but the council then insisted on three separate environmental surveys. 23 000 words later, they recommended rotational burning every three years. It didn't happen. When asked why 'The Parkway Reserve' wasn't burnt off council said that it had been reclassified as a 'Riparian Zone'. It would not be
burnt off because there was a watercourse running through it. More letters and inspections by PSSC and the RFS and they refused to budge saying that it was not a bushfire hazard anyway.
It was only when a young couple applied to build a house opposite the reserve that the sparks started to fly. They were told that they needed to spend $40 000 to 'fireproof' their new house! Bruce MacKenzie and Steve Tucker ended the nonsense but the home owners had already wasted some $15 000!
A report by independent bushfire expert Dr Christine Finlay who measured the fuel loadings saw the RFS and council finally relent. Ten years of effort finally paid off and our volunteers were allowed to do the job.
If, dear reader you think that common sense will prevail you are wrong. There seems little prospect that 'The Hill' will see drip torches before summer. In November 1980 a wildfire roared through this very same scrub. It ended up at the water's edge in LTP. History has a nasty habit of repeating itself. Scary, isn't it?
Photos: 'The Hill' ablaze recently; Dr Christine Finlay measuring fuel loadings and our volunteers burning off the reserve.
---
Plaza Protest
In the decade or so since Tilligerry Plaza shut down the abandoned site has become derelict and an eyesore. The building has been a drawcard for vandals, drug users and arsonists.
Corrugated metal hoardings limited the vandalism for a while but recently some of it has been stripped away and the old problems are coming back.
Despite onsite public protests over the years nothing has changed. Recent social media exchanges saw yet another angry crowd of some 60 residents and business owners confront PSSC officers on Thursday 30th August at 4
pm.
Ward Councillor Steve Tucker together with PSSC environmental officers Andrew Weeks and Tristan Sullivan explained council's position and answered questions from concerned individuals. Those gathered seemed frustrated by the situation and when a lone loud voice asked:
"Are you satisfied with the answers you've heard?" a resounding "No!" was the reply.

The original plans had the site designated as a public park but PSSC sold it off along with other parks as it was deemed to be 'surplus to requirements.'
At the end of the meeting the council officers said that they would contact the owners and insurers to try to resolve the problem.

Photos: The crowd confronting Cr Tucker and council staff and part of the now derelict structure.
---
Blues of a Different Hue
Locals and visitors alike may be forgiven for thinking that Lemon Tree Passage has been inspired the Greek island of Santorini.
This jewel in the crown of the Mediterranean Sea has the attraction of being painted totally white with blue domed buildings a drawcard for international visitors.
Currently LTP has a touch of the blues with businesses being painted in different hue
s of blue.
The Marina Complex, the corner cafe, 'The Poyer's' restaurant over the water and Heather's Place have all colour coordinated their décor and it's purely coincidental.
According to leading businessman Mike Colecliffe, there was no concerted push by the Chamber of Commerce or council to paint the town blue.
"Soft pastel colours give the CBD a welcoming appeal and the shades of blue certainly tone in with the colour of the seascape," he said.
Photos: Santorini Island, the waterfront shops amd The Poyer's....all looking blue.
---
C
arol's Closet
The latest fashion option for Tilligerry residents has opened on the LTP waterfront.
Nestled between the pizza shop and the laundromat, 'Carol's Closet' sells high end ladies' fashions, 'fascinators', formal wear, children's garments and shoes.
Former retail manager Carol Purse said that after retiring, she wanted to do something: 'Just for me!' "Fashion has always been a passion for me and the business reflects this," she said.
"I'll be expanding into men's wear soon and the business will respond to the needs of the locals," she added.
Currently, "Carol's Closet' is open from Tuesday through to Saturday from 10am to 4pm.
Photo: Alison Walker and daughter Jasmine running an eye over what the store has to offer as Carol assists.
---
Our Parasitic Pals
Whereas human parasites are seen as pests who bludge off others without giving anything in return, the natural world also has parasites which can be harmful or beneficial.
The channel billed cuckoo is a fre
eloader which migrates from New Guinea and lays its eggs in the nests of crows, currawongs and magpies during our summer. This leaves the unsuspecting parent birds to rear chicks which are not their own. The hatchlings grow to an enormous size and starve the other chicks as they snatch food from the 'parent' feeders.
If you drive across Pershing Place between Mallabula and Tanilba you will see rows of deciduous plane trees which have been infested by mistletoe. This is not a bad thing, indeed there are some ninety species of this parasite in Australia, nine of which are native. The flowers and fruit are a source of nutrition for koalas, sugar gliders, possums and birds.
After birds have eaten the tasty soft fruit, they wipe the sticky seed off their beaks on a branch. The seed germinates and sends roots into its host tree which it uses as a water source.
Some of the highly infested trees in the Landcom estate have died but most have survived. Many of our natives such as eucalypts, banksias and wattles are hosts to mistletoe but they blend in with the foliage and are hard to see. In Koala Bay during winter they are only too evident as their bright green leaves stand out amid the stark bare branches of the plane trees.
Photos: A Mallabula currawong feeds a parasitic cuckoo chick and a mistletoe infested plane tree in the Koala bay Estate.
---
Anyone for Tennis?
Feeling sluggish and bored? Sitting around too much watching TV or hoo
ked on the internet? Perhaps it's a touch of the winter blues?
Whatever the case, body movement is essential for both physical and mental health. So is interacting and exchanging ideas with others.
One very active, forward looking happy band of locals is the Tilligerry Tennis Club which caters for everybody.
They function under the umbrella of Tennis NSW and are currently looking for members for their mixed mid-week social group on a permanent or occasional basis. The club is located directly behind the Aquatic Centre at Mallabula. Access is via Strathmore Rd.
The courts are also available for hire and details of fees and key pickup points are to be found on a sign beside the gate. Ruth Hatk can answer enquiries on: 0404 973 342.
The club is in the process of applying for grants to re-surface one of the courts and to refurbish the clubhouse.
Photo: On the net: Wednesday social players at the club.
---
Habitat Powers Ahead
The new incoming executive of 'Tilligerry Habitat' has settled in and promises a fresh, more open approach with public interaction given top priority.
President elect Dorothea Willey said that the voluntee
rs were currently working on new plantings of vibrant native vegetation near the entrance to make the place more welcoming to visitors.
"Of course, the main drawcard is the free ranging koalas which can be spotted from our boardwalks and nature trails," she said. "At the moment there are four in residence plus many other native animals, birds and a wide variety of flora," she added. "We also have literature and photographic displays in our eco friendly main building."
'The Habitat' has a native plant nursery which has supplied some 3 000 food trees to Port Stephens Koalas. It is open from 9am to 3pm every day and their verandah cafe from 9am to 2pm on the fourth Sunday of the month.
New to the area? Perhaps you have retired and want to 'put something back.' Volunteers are most welcome. Give Dorothea a buzz on:
042 944 2050 for details or drop in during opening times and check it out.
The Jimienez family was thrilled with their first sighting of a wild koala in 'The Habitat'. They also got a taste of Mother Nature's full fury when they were stopped by a roadblock at the golf club by a bushfire.
Photo: The Jimenez family, originally from Columbia, ready for their nature ramble.
---
Heather's Pla
ce
For small businesses in small towns good news travels fast. Bad news travels even faster. Word of mouth is everything and it will either make or break a start-up venture.
In the case of 'Heather's Place' on Cook Pde, Lemon Tree Passage, the good news has travelled even faster than the recent bushfire. Heather and her staff have been run off their feet.
We gave the cafe the once-over and found it spotlessly clean and inviting.
It is open seven days per week between the hours of 8am and 5pm.
Heather and her staff provide gourmet sandwiches, wraps, coffee, cakes, drinks, ice cream and fruit juice.
Photo: Huxley and Keane Breaden with Sarah Barber at Heather's Place.
---
---
Burnoffs Beat Bushfires
It was about five years ago that wildfires ravaged Tilligerry and at the Williamtown meeting which followed, the Zone Manager and Fire Commissioner were asked why no burnoffs had been done. T
hey ducked the question by saying that these decisions were made by the local fire captains.
In reality, our already overworked, unpaid volunteer captains had so many forms to fill in and so many reguations to comply with that they just gave up in frustration. That's why widespread burnoffs really didn't happen anymore.
Put simply, under the current structure, all we are doing is preserving fuel for the next wildfire. The recent catastrophe was the result of massive ground-fuel buildup and it's not even summer!
The ONLY way to change things is to repeal the Native Vegetation Legislation and The Rural Fires Act 1997 (No. 65) to get rid of the top heavy RFS structure and once again empower the trusted local fire captains to have full control over hazard reductions (burnoffs).
YOU can help by making your feelings known to those in a position to change things.
They are:
Troy Grant, Minister for Emergency Services:
oem@justice.nsw.gov.au GPO box 5434 Sydney 2000
Kate Washington MP:
portstephens@parliament.nsw.gov.au ph: 4987 4455
82 Port Stephens St Raymond Terrace 2324.
Without a MASSIVE backlash from YOU,the public, nothing will change.
Do something NOW or don't complain the next time firestorms roar in from the west.
Our local brigade is always looking for committed new members and back-up personnel. Scroll down to our previous story for details.
Never, repeat NEVER donate money over the phone to 'blowers'. Google: 'RFSa scandal' for details. There are collection tins and red hat 'money boxes' on the counters of local businesses.
Finally, some bad news and some good: Two suspicious fires before the big one and a couple small 'spot' fires on Saturday night point to arsonists.
Report any suspicious behaviour around the now remnant areas of unburnt scrub to police.
The good news is that this summer Tilligerry will be immune from unfightable westerly firestorms. On top of this, in as little as a year's time, the busland will explode in a riot of colour as Mother Nature responds to the regenerative trigger of fire. Blackboys will shoot their spears skywards and flannel flowers will carpet the heathland. Christmas bells will blanket the Worimi land and a yellow mantle wattle will sway in the breeze.
Photo Gallery: Anxious residents view the firefront from the Golf Club roadblock; A water-bombing float plane rises from the bay at Mallabula; Evacuees settle in for the night in Henderson Park; The RFS fire footprint and the helicopter base station at Mallabula Oval.
---
How Much Can They Bear?
Can they survive in the wild? This is the question being asked about koalas in Tilligerry and the answer is probably "No!"
We interviewed Jack Boyd before he passed on as he had a detailed insight into the Lemon Tree bushland and its wildlife. He gained this knowledge as an earthmoving contractor in the 1960s. Jack cleared the scrub with his bulldozer for roadwork and the initial subdivision of the township. He stated that he could, in these years, find a koala for a visitor ...'Anytime'.
A boost for the local koala population came when the then bright-eyed young Ian Hicks helped to release some 50 more. He was sworn to secrecy by Bernie Henderson and Norm Brooks. They turned up in Norm's truck and drove slowly over the fire trail between Mallabula and LTP. Ian took the koala cages off the truck and opened them. On the way back he picked up the now empty containers. Nobody (including Ian) was ever told where the koalas came from.
From these times on there has been an accelerating decline in the koala population. Their three big killers: dogs, traffic and bushfires have all increased and have taken their toll. Fewer are found dead today for the simple reason that there are hardly any of them left.
The first conservation sign: 'TAKE CARE KOALAS' was han
d carved by the children at the old LTP school in the 1980s and was erected on the edge of the main road. It made no difference. Neither did the numerous council signs put up si
nce. Nor did the Koala Preservation Society's best efforts have any impact in arresting the koalas' declining numbers.
Some 15 to 20 years ago the National Parks & Wildlife Service freely admitted that with the Port Stephens koala, it was...'managed extinction'.
Efforts by Cr Steve Tucker to have the old Lemon Tree Passage School site turned into a koala refuge came to nothing as did a proposal to fence off the 'Habitat' and create a safe haven for them.
There are both some amusing and tragic tales told about koalas over the years. Look at the fuzzy photo. It was taken by a Mallabula Panthers supporter. When the floodlights were switched on for a night-time training session, a lone koala was caught on the field in the spotlight. He headed for the nearest perpendicular ob
ject which, in this case was the goal post. This he shimmied up, coming to rest above the cross-bar. This was no mean feat considering that it was made of smooth tubular steel! Another tale is told of a frightened koala climbing up a tradesman's leg, thinking it was a tree! The trady's sidekick told him to lay down and imitate a log. This he did and the koala let go.
Judy Alexander in the LTP Newsgency saw a koala waddle in and climb up the back corner card stand. Here it became confused when it saw two more koalas in the right angled mirror reflections. Judy ushered it outside with a broom.
At the old boat ramp, one climbed a mooring pole at low tide only to be marooned by the rising waters.
The great bushfires of the 1980s saw the local brigade backburning off the ACI sand mine access road just past the golf club. A confused koala crossed the main road and headed for the scrub between the backburn and the approaching bushfire. None of the firies was game to pick it up after Deputy Captain Clive Dent showed them a nasty scar he'd got from one years before. When a RAAF corporal pulled up in his brand new car, they asked him if he had anything they could throw over the creature to save it. He opened the boot and produced a chaff bag. A firey then covered the koala, picked it up and threw it in the corporal's boot. The RAAF bloke disappeared in a cloud of dust to let it go near the waterfront.
At the same fires a RAAF 'Oshkosh' was called in to help near their bombing range. These fast 'knock down' tankers expel a huge volume of water from a remotely controlled nozzle on the cabin top. A koala was spotted in a tall sapling about to be burnt near the road. They blasted the sapling flat. It sprang back minus the koala.
Not too many years ago after a Tanilba bushfire, a lone figure was spotted wandering through the burnt out scrub dressed in a reflective jacket and hard hat. She held a divining rod in her hand. She explained that she was divining for koalas and to ensure success had attached some koala fur to the end. We kid you not!
Photos: Own goal: The Panthers' koala; A road kill koala and a recent shot of one in Henderson Park LTP.
---
Roundabout 'Gateway' Statement
With the five-way $1.5 million roundabout now operational at Tanilba's entra
nce, local councillor Steve Tucker expanded on the project and was keen to clarify issues surrounding its construction.
"Let me make it crystal clear about how we got the roundabout," he said. "It was a grant by the NSW Government which gifted us $1.5 million under their 'Black Spot' initiative. "We had to apply and if computer records of accidents at the intersection indicated we had more than in other areas, we were considered. We made the cut," he added.
" There was no way that this money could be transferred to other roadworks, he said." "If we get extra funds due to a rate increase and are allocated our fair share of road funding, Avenue of the Allies will be the number one priority with Tanilba Rd Mallabula at number two," he stated.
"The central island of the roundabout will be landscaped and illuminated with power and water supply available," he said. "On top of this we (PSSC) will be consulting with local artgroups to construct a welcoming mural – a 'Gateway Statement' which will create a positive impression for visitors as they roll into town," he said. "We will also be consulting with the RSL sub-branch about installing halyards at street level to hoist flags on ANZAC Day. Currently ladders are needed to scale the pillars to access the flagpoles," he added.
We inspected the traffic flow after the roundabout was opened and noticed a remarkable decrease in the speed of traffic both entering and exiting the town.The structure acted as as 'traffic calmer'.
Pictures: The newly opened roundabout and Cr Steve Tucker...."Gateway Statement' to be erected.
---
'Horror' Fire Season Ahead
With all of NSW in the vice like grip of drought, volunteer firefighters are looking ahead to what could be a 'horror' bushfire season.
Tinder dry scrub, the buildup of ground fuel and dire weather predictions all point to perfect firestorm conditions waiting to engulf the state.
On the local front, Tilligerry Brigade is honing its skills in preparation for the earlier than expected call-outs.
We caught up with them recently on the Worimi land at Tanilba Bay where they were using the dam water to practise open and closed circuit pumping techniques.
These skills are essential in rural areas as there are no water mains which can be tapped from stand-pipes connected to urban hydrant points.
Long time Captain George Brandenburg said that the brigade always welcomed new members.
"Long term commitment is what its all about," he said. "We invest a lot of time and effort in training recruits and in return, we expect that they will be there for the long haul," he added.
Interested? Fit and keen residents with a strong will to serve the community over an extended time can garner details from Bill Finney on: 49823377.
Photos: Training at Tanilba and an Oyster Cove firestorm.
---
Heated Meeting
In a well attended but at times heated meeting, ratepayers expressed concerns about Council's proposed rates increase.
Some 50 ratepayers packed a sealed off section of Club Lemon Tree to hear Councillor Sarah Smith and senior council staff explain the processes and options available. For a rates increase, PSSC must apply to a statutory authority after an exhaustive and detailed consultative process. The cut- out date for ratepayer input is October 2018.
At times the meeting became heated with interjections from angry residents as they strayed from the designated purpose of the information session. They gave Cr Smith and senior managers, a piece of their mind.
It appeared at times that the meeting was getting out of control but those running the show slowly brought the meeting to some semblance of order.
Cr Steve Tucker who also attended received a warm round of applause when he pointed out that Tilligerry was not getting its fair share of revenue to repair the deteriorating roads.
All input by ratepayers can be forwarded to:
* haveyoursay.portstephens.nsw.gov.au/srv
* PO Box 42 RAYMOND TERRACE, NSW 2324
.nsw.gov.au quoting PSC 2018-02118 * PSC 2018-02118, General Manager Port Stephens Council
Photo: Ratepayers attending the information session at Club Lemon Tree on Thursday 2nd August.
---
It's on Again!!!
News of the Area (NOTA) are again linking arms with Tilligerry Adult and Community Education (TACE) to co-sponsor a national short story competition which is now open for entry.
Former school principal and chief judge Lloyd Hogg said that with prize money of over $1000, the competition will draw entries from all over Australia.
"We have emailed over 100 writers' groups in all states and with exposure in the three NOTA editions we expect that many local creative writers will be submitting entries," he said.
"It costs just $10 to enter one story and $5 for each additional submission," he added. "There is a limit of 2000 words and writers can send in stories on any topic."
We want to thank Geoff Walker for his tireless work on these awards for well over 15 years, he has stepped away this year and Sue Hamilton is now the contact.
Full details of prize money and entry conditions can be found on tilligerry.com by clicking on 'Literature Award' in the left hand green side bar.
Entries close on 30th September and results will be announced in November on a date to be advised.
---
Motorama Magic
At the annual presentation dinner recently, Tilligerry Motorama once again waved its magic wand and some $15 000 of fairy dust was sprinkled amongst deserving community groups.
As usual, the John Hunter Children's Hospital was the major beneficiary with a cheque for $7,500 being handed over to Dr Kristy Mc Carthy and Carol Doherty. Total donations over the years to the hospital are now nearin
g the $150 000 mark.
On top of this generous donation, local junior sports clubs each received $1500 to assist with the purchase of equipment.
They were: Tilligerry Scouts; Stingray Swimming Club; Little Athletics; Mallabula Panthers JRLFC and the Junior Football (soccer) Club.
That's not all! With 99% of rural NSW in the grip of the worst drought this century, the proceeds of a raffle on the night together with a cash injection from Motorama's funds, saw $820 raised for the local Lions Club's 'Need for Feed' initiative.
Photo: Motorama President Ian Jones flanked by John Hunter's Kristy Mc Carthy and Carol Dougherty with Vice President Geoff Camm and Secretary Geoff Nutt.
PS: Cash donations or non perishable food and personal care items for 'Need to Feed' can be dropped off at either Club Lemon Tree or Tilligerry RSL.
---
Killer Carrots
A favourite food of rabbits is carrots and PSSC is using them to control a surge in the wild rabbit population.
Port Stephens played a role in the quest for
an effective rabbit control measure as far back
as 1906 when Broughton Island was used as a trial site.
The virus introduced was a failure but when myxomatosis was released across the nation in 1950, the 600 million population was reduced by two thirds. Slowly, over the years, the rabbits built up a resistance to 'myxo' and a new form of control in the form of calicivirus saw the wild rabbit population drop again.
Today, rabbits in Port Stephens are becoming a problem and council's invasive species team has an ongoing eradication plan which works like this: Officers patrol known areas of infestation at night using spotlights to identify 'hot spots'. The rabbits are then 'free fed' diced carrots to get them used to them and some time later 'pindone', a poison similar to 1080,(pronounced ten eighty) is added to the bait station. This program is augmented by the introduction of a new strain of calici.
The community hall at Mallabula has burrows underneath it and it is common for swimmers next door at the pool to see rabbits nibbling the grass in the compound. Currently, the holiday park at Lemon Tree is being targeted as active warrens are located in the adjacent sand hills.
Follow up night-time surveys assess the effectiveness of the program and identify areas for future baiting.
Photos: Active burrows beside the holiday park in LTP.
---
Prawn Problems
Some time back under the heading: 'Coming the Raw Prawn' we told you how the Hunter's prawn industry could be under threat from the dreaded 'white spot' disease. This has wiped out prawn farms along the Logan River in Queensland. It has also tainted our national reputation as a clean and green supplier of seafood to world markets.
So far the Hunt
er has not fallen victim to the problem but recent bio-security breaches have put us in the firing line.
Media reports have it that unscrupulous importers and corrupt inspectors have allowed vast quantities of infected green prawns to avoid quarantine. As much as 30% of imported green prawns currently being sold in supermarkets is believed to have had contact with the 'white spot' virus.
This in itself is not a problem if the prawn products are cooked and eaten.
It does however pose an extreme risk if fisherfolk use the cheap green supermarket prawns for bait. Recreational fishers along the banks of the Logan River are believed to have unwittingly introduced the disease into the estuarine system in this way. The farms then fell victim when water was pumped from the river.
Second generation Hunter trawlerman Robert Hamilton puts it like this: "For years we have tried to make governments listen to our warnings about the risk of 'white spot' from raw imported prawns," he said. "Sadly, those in authority ignored them," he added. "Our worst fears were realized in 2016 when this virus ran rampant in Queensland," he added.
"We all have to play a role in keeping our estuaries disease free and pristine. Recreational anglers can do their bit by only using green prawn bait sourced from local suppliers. Never, repeat never use imported green prawn products from supermarkets for bait. This is how 'white spot' got away north of the border. We don't want it happening in our river systems in NSW."
Photos: An infected Queensland prawn and Robert Hamilton …. " Never use imported green prawns for bait!"
---
Why Monash Close?
The only street in Henry Halloran's grand plan at Tanilba Bay not to carry the visionary's alliterative name is Monash Close. The reason is that it was a much later council subdivision of parkland deemed 'surplus to requirements' and it honours the memory of a distinguished Australian General. Field Marshal Montgomery later named him as the greatest allied commander of WW1.
So great was General John Monash's influence o
n the war's outcome that even today there are moves afoot to posthumously promote him to the rank of field marshal.
Monash suffered discrimination because of his Jewish religion and his German background but the sheer skill and determination of the man saw his rapid rise through the ranks. He was knighted in the field by the King.
100 years ago this month, in a relatively small engagement at Hamel, his strategy became the blueprint for the final push which was to see the German front collapse. Put simply, Monash believed that infantry were not there for frontal assaults. This earlier tactic had seen them mown down by machine guns. His strategy had them advancing after creeping artillery barrages were deployed with tanks and aerial bombardment. This wreaked havoc on the enemy's entrenched positions. At Hamel, it was all over in a mere 93 minutes.
Australia's contribution to this global conflict was enormous. Out of a population of some five million, 416 000 saw service. 62 000 were killed and 156 000 were wounded. On top of this a pandemic (Spanish Flu) spread by returning troops, swept the globe killing many more people than the Great War itself. 12 000 Australians perished and the death of so many young men in the war saw a geneation of young women with little prospect of ever marrying. Many became maiden aunts and lived alone or with their siblings' families.
Pictures: General Sir John Monash and the street bearing his name at Tanilba Bay.
---
Zoe - then …..and now
Getting a job as a schoolteacher these days can be very difficult with few full time vacancies and long waiting lists for those fresh out of university.
There are however ways to jump the queue and former Dux of Tanilba Bay Public School Zoe Mizrachi struck gold.
Training in subject areas with chronic shortages of qualified teachers will vastly improve your chances as will a willingness to go anywhere in the state.
With a Bachelor of Teaching (Mathematics) (Honours) degree, Zoe was offered an appointment in a country town on the western slopes of the Great Divide. After accepting it, she now teaches maths from year seven through to year twelve.
She recently returned to Newcastle University for her graduation ceremony.
Photo: Zoe, then …. and now!
---
New Community Directory
As the Tilligerry community expands and changes, there is the need to provide residents (particularly newcom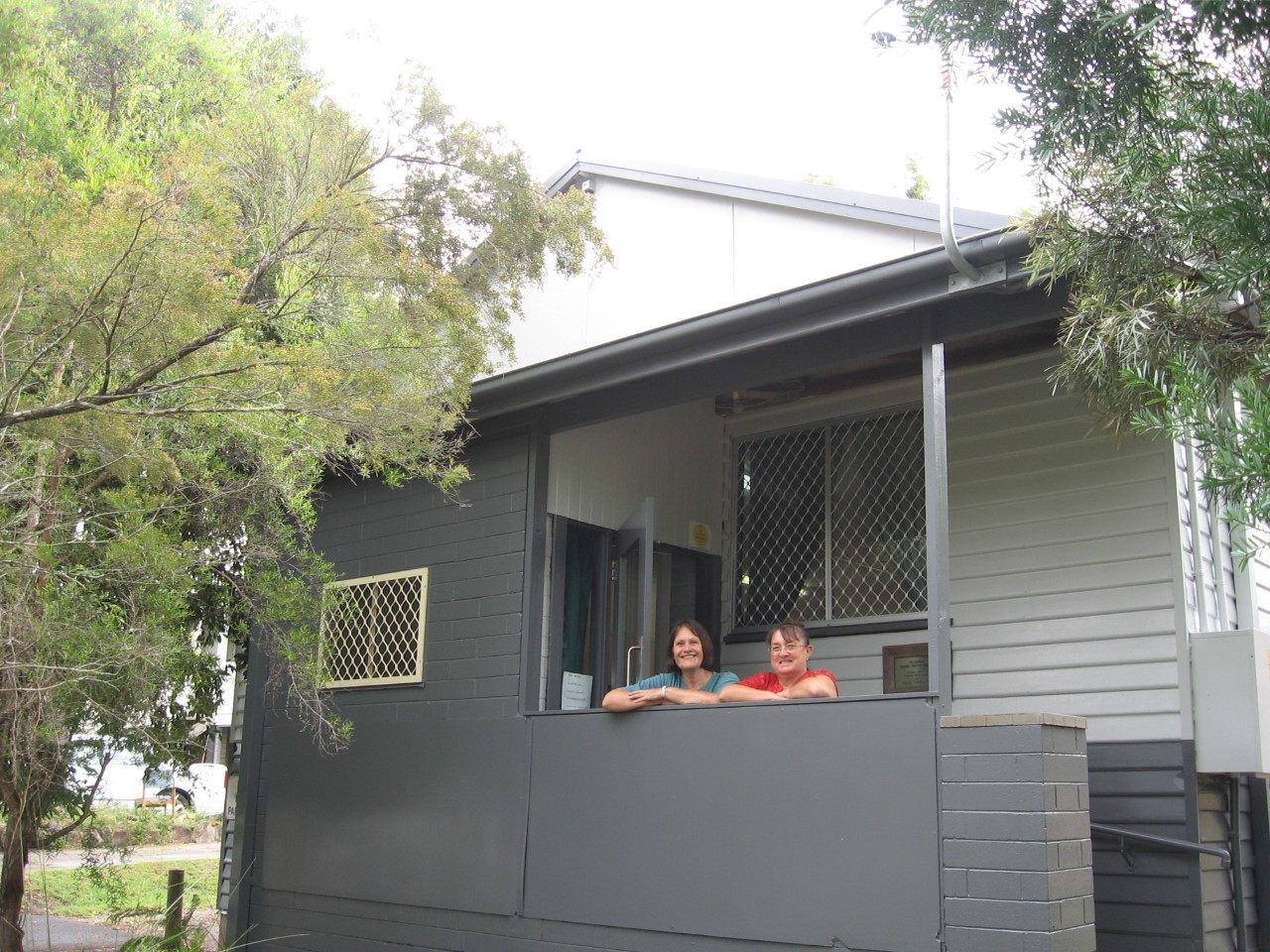 ers) and tourists with a directory of service groups, clubs and businesses. With this in mind, TACE (Tilligerry Adult and Community Education) will be compiling one in the near future.
It will be available in both an online and printed format.
TACE works under the umbrella of PSSC and coordinates community groups such as art, lead lighting, family history and mah jong. It has its home base at the LTP library. It also publishes tilligerry.com our local online news service which has grown to be the major source of local news for residents .Most months it gets over 1500 'hits'. The Port Stephens Literature Awards, a national short story competition, is another initiative of TACE and is run by volunteers.
If you would like to publicise your club, social group or business, email basic contact information to: tace@tilligerry.com and it will be considered for inclusion. There will be no charge for this service.
Photo: TACE volunteers Helen Mizrachi and Sue Hamilton at the library.
---
Wanted!
Have you seen the ads on TV where school kids are showing off their new garden built from logs made out of recycled printer cartridges?
Well, if you would like to help with this initiative you can drop off your used cartridges to the Lemon Tree Passage Library (opposite the motel).
The Library is open six days a week between 10 am and noon. Out of hours you can leave them in a bag or box in the alcove at the front door.
Oh! this recycling facility also accepts spent batteries which can be dropped of at the same time.
Our library always has new stocks of books and FREE magazines donated by readers. They are stacked on a table just inside the door.
We look forward to you helping make our planet just that little bit greener and cleaner.
Photo: TACE volunteer Helen Mizrachi: "We need your old cartridges and batteries!"