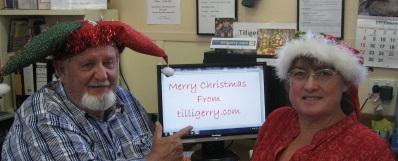 ---
Santa's Coming
Hey! If you are a little boy or girl out Tilligerry way you are in for a treat. You see, every year on the Saturday before Christmas, Santa and his helpers make their lolly run around the town. It's only for nice girls and boys – not the naughty ones!
Starting at around 8.30 am on 19th in Oyster Cove, Tanilba Bay, Mallabula and Lemon Tree Passage, you will hear the big red fire truck playing Christmas music. That's the time to wait on the footpath in front of your house. Santa won't forget you and it's very, very important NOT to run on the road.
Santa has lots of helpers from our fire brigade and Club Lemon Tree pays $500 for the lollies!
Even with the big bushfires last year our firies were able to do the run even though they were very tired. They would like to thank all the mums and dads for their donations after the big bushfires.
New RFS members are always welcome. Details can be found on the Tilligerry RFS website.
Photos: Santa on the truck and his helpers getting ready for their annual lolly run.
---
Literature Award Results 2020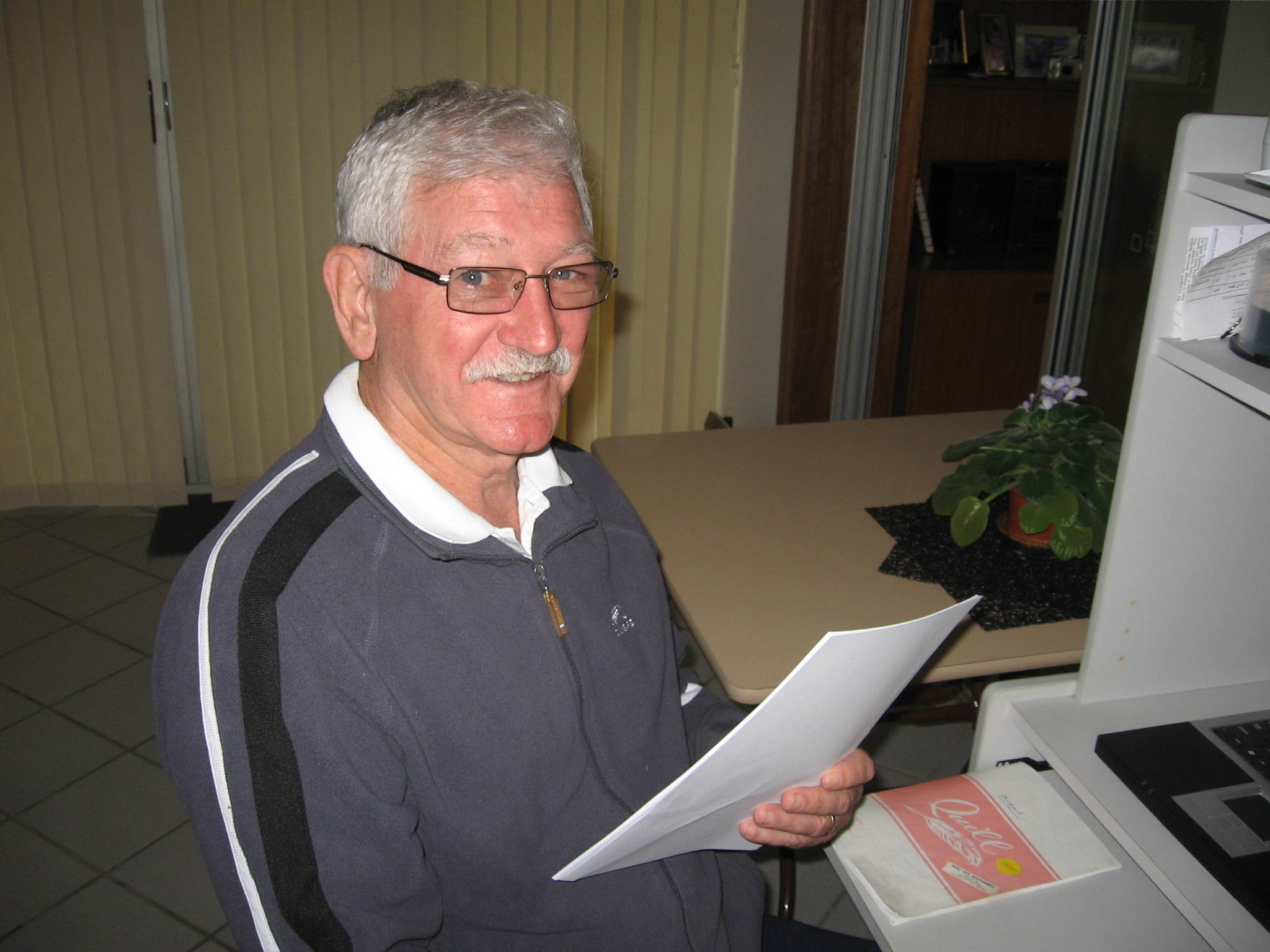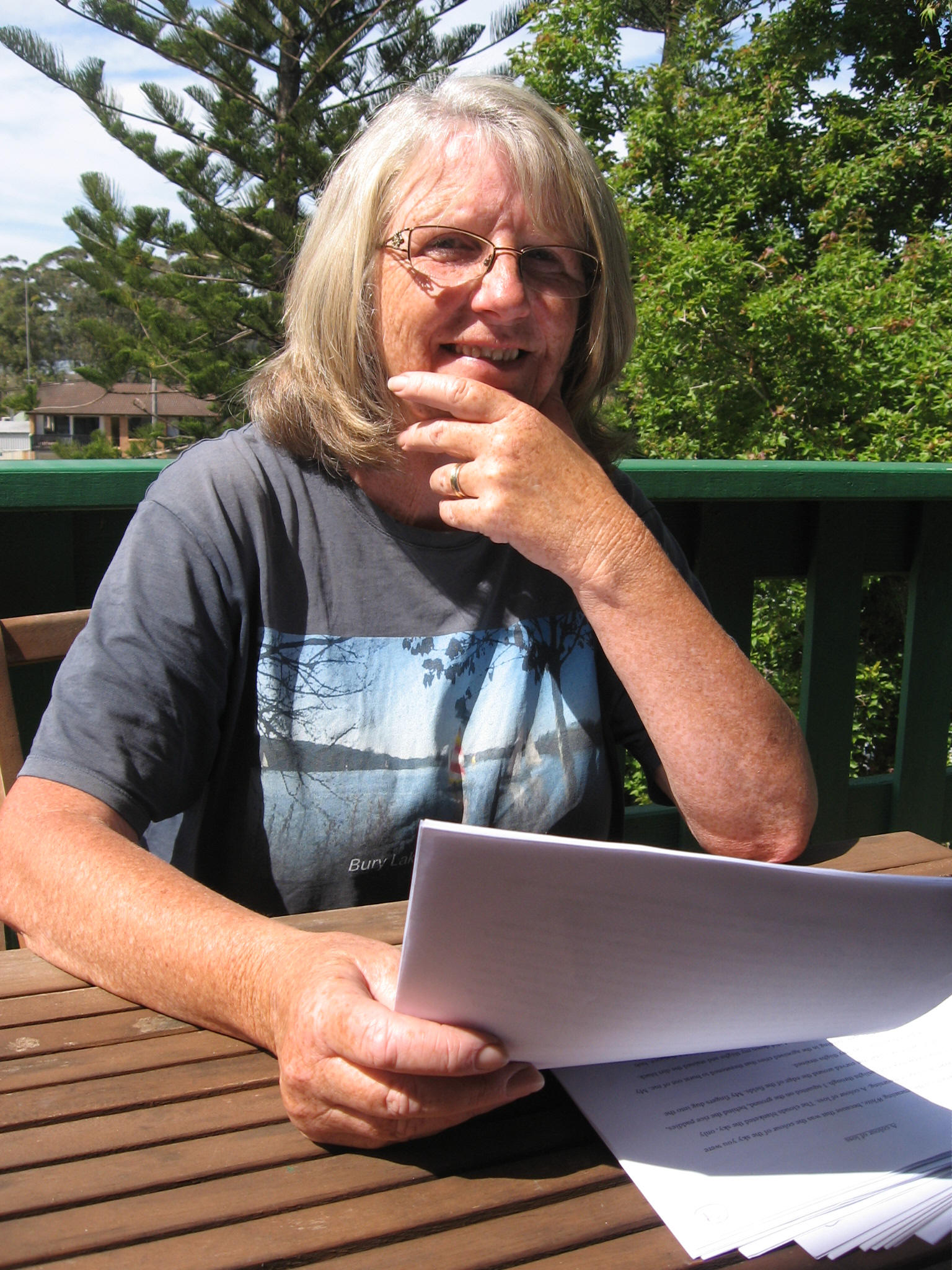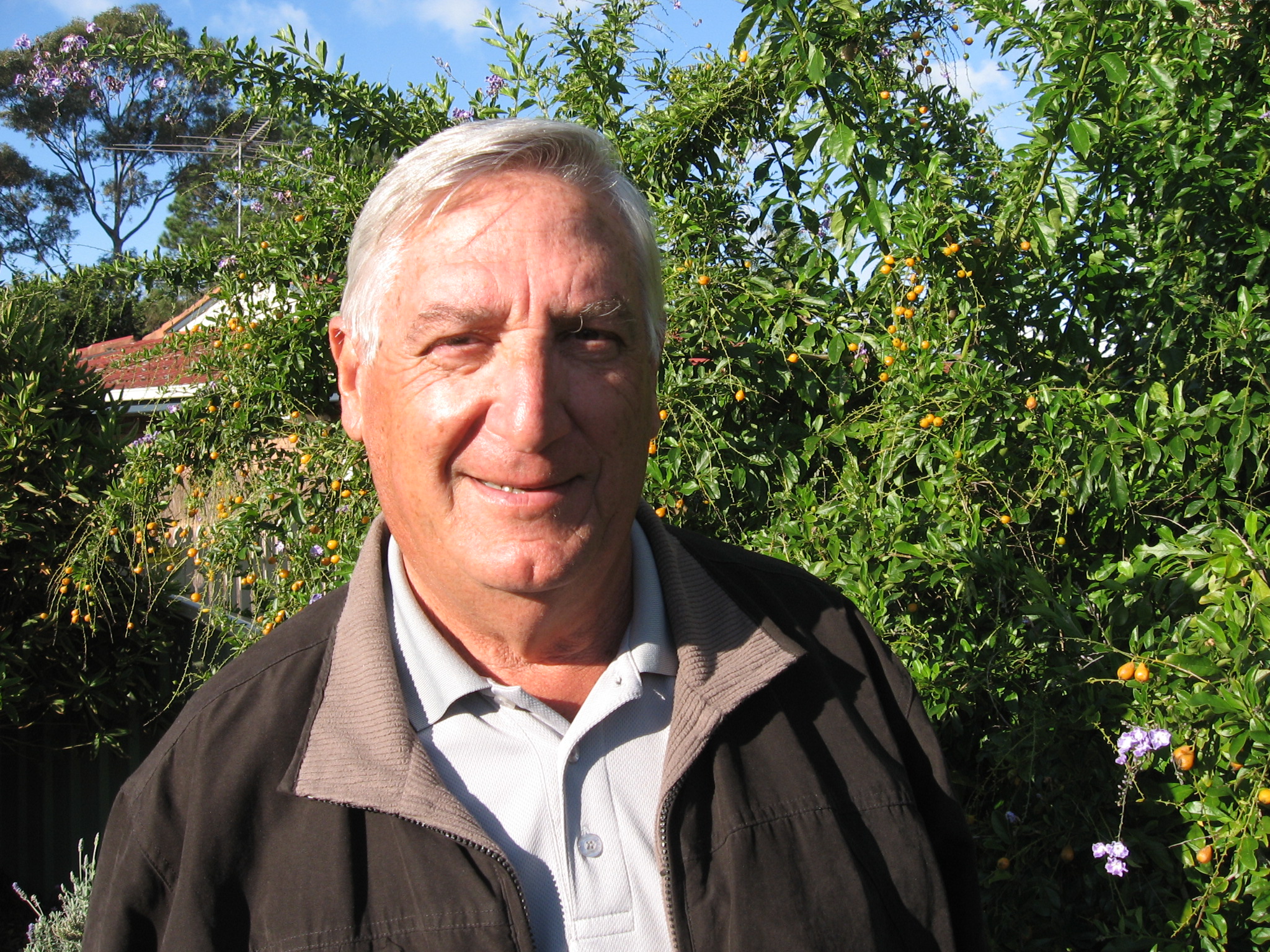 We would like to put out a huge THANK YOU to both Club Lemon Tree and News of the Area who really supported us in what has been a very trying year for everybody, without you we wouldn't have been able to run!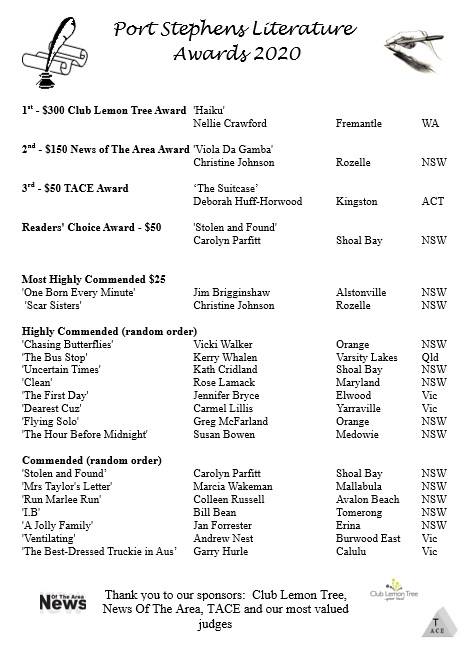 Photos: Considering their verdict: Finalists judges Lloyd Hogg, Kevin Colman OAM and Beverley Rabbit.
---
What a Year!
In one of the most drama filled years in our history, tilligerry.com was happy to contribute to the local social fabric in keeping a focus on the positive people and businesses which we rely on.
Paramount were our local firies who faced the flames early in the year as wildfires roared away unchecked throughout the state. Tilligerry itself was safe as an earlier fire had taken out the fuel but our local RFS was called away, time and again, to other parts of NSW which were not so lucky.
The Covid-19 pandemic and the prolonged shutdown put a severe strain on our businesses, jobs, the school and social agencies. We therefore suspended our weekly 'News' and gave as many businesses as possible a 'leg up,' encouraging residents to shop locally and to support those who contribute to the overall welfare and prosperity we treasure.
We will be taking a short break over Christmas but will be back in the New Year with all the news that matters. Keep safe and enjoy the company of your loved ones during the festive season. Remember, tilligerry.com publishes each Thursday after 2pm. See you (soon).
Photo: Our local firies were showered with gifts and praise for their herculean efforts during the firestorms.
---
The Invisible Park
The furore about the location of our new police station goes on and on and on. For years it was promised by different administrations to be located on flat 'walk up start' land in RAF Park Tanilba Bay. This would dovetail well with our two other emergency services already there, namely the RFS and the Ambulance Service. What's more PSSC would give it to the Police Property section FOR FREE, as was the case with the other two sites.
A monumental communications failure now has the Police Property Section telling us that RAF Park: "...is not known..."
The first thing the community heard about the new station siting was when the police minister, flanked by senior officers, made the announcement outside the current rented station site in Lemon Tree Passage.
They had just earmarked some $500 000 of the $1 500 000 budget in purchasing an old house in Lemon Tree Passage which would be demolished for the new station.
Doreen Bradley OAM, a long tine campaigner for the station. went public on TV explaining how it was: "In the wrong spot."
Ward Councillor Steve Tucker explained how Council would gift the land but those in power refused to listen.
Why not judge for yourself? The pictures below show the old house which is sited on a steep slope in Meredith Ave Lemon Tree Passage. The initial purchase price with demolition costs and site preparation added is well over $500 000. The other picture is of the RAF Park site. It is free, flat, with easy access and 'a builder's dream' when it comes to the erection of a station.
---
Garden of Eden
For Christians, The Garden of Eden represents a place of beauty created by God. Indeed, religious scholars find it mentioned in the bible in Genesis, Ezekiel, Zecheriah and Psalms.
Tanilba's Baptist Church has its own garden of Eden but this one's a lot different to the one in the scriptures. It is, in fact a thriving vegetable garden built some time ago by a group of men who meet there at around 10am on Thursdays for friendship and social interaction. They share in the bountiful harvest and even supply the nearby church hall with fresh produce for their Thursday lunches. This is a free hot mid-day meal at 12.30pm provided by the local churches for anybody who would like to come along.
If you find yourself at a loose end, have time on your hands or you would like to mix with others in a healthy outdoor activity it could be just the thing for you. It would be an ideal group for newcomers to the district to join. There is no committee, rules or membership fees. Similar groups operate at 'The Habitat' and 'The Men's Shed.'
The garden is located at back of the driveway into the Baptist Church property with access via Beatty Bvd, Tanilba Bay.
Photo: Regular gardeners Peter Lawson, Ray Skinner, Ron Billett Mark Harrison and Lonnie Matom in the garden.
---
Beneath the Sea
Whereas many artists are focused on breathta
king landscapes, rocky foreshores or the arid interior of Australia, renowned oil painter Robyn Collier has sunk below the surface for inspiration.
She has even qualified as a diver and strapped on SCUBA gear to get up close and personal with the sea bed and the various marine creatures which make this place their domain.
"This way I get the 'feel' of the ocean, something I've only ever painted from the shoreline," she said.
Robyn is based at Springwood in the Blue Mountains and has dabbled in paint for some 40 years. Her larger works are exhibited in the major galleries and sell for around $7 000.
She has just completed a two day workshop at Tanilba Bay and wants to come back.
"Port Stephens is a truly beautiful place," she said. "I'd like to return and explore bays, inlets and beaches. It's the perfect place for artists to practise their craft," she added.
Want to know more about Robyn, view her work and find out about her workshops? Just google: 'Robyn Collier Artist' and all will be revealed.
Photos: One of Robyn's seascape paintings and pictured (second from left) with fellow artists Alexander Elston, Sue Skidmore and Cheyl Flint at Tanilba Hall.
---
Powering Ahead
With many clubs struggling due to the effects of the pandemic, Tilligerry RSL and Sports Club has used the lockdown to give the club a major makeover. What's more
, despite a difficult trading environment, the club more or less broke even th
is year and looks forward to a rosy future. But, dear reader, we are perhaps getting ahead of ourselves and if we examine the club's history, it wasn't always this way.
The original club was built in 1981 but ran into trouble being unable to service its debt during a recession. It closed its doors in 1985 and reopened three years later after the State RSL bought out the debt. The new board then leased both the club and the surrounding hectares from the new owners.
Ron Curry, recently re-elected President takes up the story: "In the 18 years I've been on the board we have increased the turnover to such an extent that we have bought back the clubhouse site and the area in front towards the main road," he said. "On top of this, we comp
leted a major overhaul of the building .We had also amalgamated some time back with the Golf Club," he added." Since the upgrade, the trading has really taken off and we look forward to being debt free in the near future," he said.
And the secret to success? Ron is full of praise for the herculean efforts of the dedicated staff and the volunteer input from members.
"When the call went out, members came from all directions to both reconstruct the clubhouse and help out at the Golf Club. It simply would not have been possible without their contribution," he said.
So what of the future? Ron says that the board will continue to plough profits back into the club with improved facilities for the members, their guests and the wider community.
"It's been a long journey but satisfying to see how we have made our community a far better place than it was all those years ago," he remarked.
Photos: The RSL.....The Golf Club....and retired businessman and long time President Ron Curry
---
The Quarryman
A great advantage for the development of Tilligerry was that we had our own quarry. This meant that the cost of the roadbase was very low and the damage to our main road was minimal because there were no heavy long haulage trucks breaking it up.
The remains of the old quarry are still there and can be accessed from behind the Marine Rescue Base Station on top of Whitbread Drive. You can also get there via a track behind the Industrial Estate which winds its way to the old tailings dam at the bottom of the site . Kids used to fish for yabbies there. They probably still do.
We were also very lucky to have a large deposit of conglomerate rock. This formed an excellent foundation for our roads. It had large rounded stones inside it and broke up easily after being ripped by a bulldozer and run over by the tracks.
Jack Boyd held the lease to the quarry with PSSC having a small interest as well. He used the rock to put in most of the town's roadworks for a real estate developer in the 1960s. They even named a road after him. He also had a sand pit along the rutile road between Tanilba Bay and Oyster Cove. On top of this, he had the contract to mine the sand dunes behind Tanilba Golf Club for ACI, a glass maker, which processed the sand at Tanilba Bay.
Like his father, Jack served as a councillor on Port Stephens Shire. He was also president of the Lemon Tree Passage Volunteer Bushfire Brigade. He retired and sold both his quarry lease and his ACI contract in the 1980s and spent his later years deep sea fishing, a lifetime passion of his.
If you wander around the foreshore you may come across some large boulders which comprise sandsone mixed with rounded rocks. These have come from our old quarry and were put there to help control foreshore erosion, many years ago.
Pictures: Jack in later years....A conglomerate rock ...and Boyd Ave LTP, named after the bloke who built it.
---
The Covid Connection
In some ways the Covid 19 crisis has had a positive impact on the Real Estate market as Coastal's Kaylah McIntosh explains:
"There is a much greater level of inquiry since the pandemic has hit Sydney," she said. "People are looking to escape the stress levels of the major population centres to relocate to smaller coastal towns," she added.
Rodney Keers from Portside Real Estate agrees:
"We have had increased sales to those wanting to purchase holiday homes with a view to retiring here ," he stated. "Prices are stable but listings are getting fewer," he added.
Both agree that there is upward pressure on rents as there are very few houses available for lease at the moment.
Vacant. flat land is at a premium with asking prices somewhere between $260 000 and $300 000 according to the two agencies.
Photos: Portside and Coastal Real Estate agencies......Covid 19 has had an impact on local real estate
---
Foreshore Refreshments
Dale James' refreshment van has taken up station on Tanilba's foreshore and promises to be very popular with locals and visitors alike.
By strategically placing the van opposite the end of President Wilson Walk, he is not only highly visible, he is mid point between the western end of Tanilba Bay and Mallabula. This is the most favoured walking track for dog exercisers, fitness fanatics and day trippers getting out and about. Indeed, the COVID 19 lockdown has seen a flood of Newcastle day trippers swarm into the area.
Formerly from Gunnedah, Dale will initially be open seven days per week between the hours of 7am and 11am. He will most probably extend the hours during summer.
He sells tea, coffee, soft drinks and has a 'Slushy' machine at hand for the warmer weather.
Dale is also available for events such as parties and carnivals. He can be contacted on: 04 100 412.
Photo: 'Cheers'....Locals Kay and Paul Murdoch , regular customers at the van.
---
Caswell Concerns
Caswell Reserve Mallabula has always been the target of vandals with the old amenities block being constantly trashed. On numerous occasions, tiles were ripped off, doors smashed from their hinges and fires lit inside
.
That's changed now with the new, relocated modern facility being brightly lit and erected closer to the watchful eyes of neighbours.
Arson is still a problem however with youths torching garbage bins and picnic tables, particularly late at night of a weekend. They also light fires along the foreshore boardwalk and on the decking of the viewing platform at Billy's Beach.
Residents are asked to note details of cars parked in the area late at night and to take down their number plates and report them to police.
Two decorative high quality bins were recently torched at a replacement cost to the ratepayer of $4000. On top of this, council's insurers have forked out countless thousands of dollars over recent years to rebuild burnt out sections of boardwalk.
Residents' assistance with this problem would be most appreciated.
Photos: The torched bins and their replacements and local firey Dave Knight at a foreshore boardwalk fire.
---
Oysters Weather the Storm
The lockdown of interstate and overseas destinations to trav
ellers has given our local oyster industry a boost.
Holidaymakers have flocked to Port Stephens and other seaside destinations and are determined to enjoy themselves by making the best of the options available to them during the Covid-19 restrictions. They also eat out in the cities and spend their recreational dollars in fine dining.
Whatever the case, our oyster farmers are achieving good prices for their product and in some cases find it hard to keep up the supply.
But it isn't all plain sailing as one local grower explains:
" Continuity is everything to us and with shut-downs due to weather events or possible pollution concerns we can find it very difficult to run an effective business," he stated. "Should we be out of action in the peak demand weeks leading up to Christmas, our retailers will go elsewhere and just might not come back," he added. "Our expenses don't stop and we still have to pay wages and pay other bills without a cash flow," he said.
Most oyster farmers believe that they collectively need to have more input with the regulatory authorities to work out a better way forward. The general feeling at the moment is that there is too much of a gap between the growers and those who control their industry.
Photos: Grower Richard Hamlyn-Harris at his Lemon Tree Passage depot and a dozen prime quality local oysters.
---
Rocky Road
The various stone structures around Tilligerry have an interesting history and Tanilba House has more than its fair share of them.
The original homestead was built from stone retrieved from the site itself or close by around the foreshore. Burnt oyster shell was used as mortar to point it up.
The arched gates, those at the main road, 'The Temple' and other features were added in the 1930s by legendary developer Henry Halloran with a certain Mr Crawley, a local, carting rock to the construction sites.
If you look closely, there are two types of stone used. The rounded rocks are part of the family of 'conglomerates' which are cemented into a sandstone-like material which can be easily broken up. Along Tanilba's foreshore you can still see large conglomerate boulders put there in earlier efforts to control foreshore erosion.
The other type is an igneous rock and this was blasted from a quarry behind the Vince Woodman oval at Mallabula. This type of rock is hard and brittle. When struck with a sledge hammer it actually sends sparks flying.
The last time stone was extracted from this site was in the 1980s when the local fire brigade needed some decorative rock to build a garden in front of the fire station in Lemon Tree Passage. A friendly RAAF demolition officer agreed to blow it up for them but he needed an excuse to do the job.
Bernie Henderson, the fire captain, rang the base reporting a suspicious object in the old quarry which looked like an unexploded bomb. Out came the experts and a huge explosion rocked the town.
So much stone was blasted that the firies had enough not only for their station but plenty left over for paving and edging at their own homes. The edging still surrounds a little garden outside the old station which is now an arts and crafts centre.
Another quarry operated in Lemon Tree Passage for many years. We might tell its story some time down the track.
Photo: 'The Temple of the Story' below Tanilba house...built in the 1930s.
---
Deafening Silence
The furore generated by the proposal to demolish a house in Lemon Tree Passage and put a police station there has died down.
The problem is that there has been no response from the police property section or the NSW State Government despite requests from residents, local councillor Steve Tucker and a TV news appearance from Doreen Bradley and MP Kate Washington.
It has been widely known for years that a section of RAF Park Tanilba Bay was the preferred site after inspections by police ministers and politici
ans. This site would be gifted to the police by PSSC as was the Ambulance and RFS sites.
For some unknown reason, the police property section wanted a 'quick fix' so they bought a house at 50 Meredith St Lemon Tree Passage and proposed to place a tiny 'off the rack' station there.
Steve Tucker can't understand why:
"I've approached the General Manager who can see no problem in fast tracking the transfer of the land," he said. " People don't like their taxation money wasted and to press ahead with the current proposal means that at least $500 000 of the $1 500 000 budget goes straight down the drain," he added. "For $1 500 000 we could get a quality station, not one of the little dog boxes that arrive on he back of a truck," he stated.
"More than anything ,we want to engage the Police Minister and get the station site back on track. A public meeting with him attending is the way to go. We now have two police working out of the rented property in Lemon Tree Passage. Residents don't mind waiting a bit longer as long as we get the type of station we want on the site which was promised." he said.
CAN YOU HELP US? We need the general public to swamp those in power to get this issue back on track. If you don't get involved, we will see the HALF A MILLION dollars wasted and a little 'DOG BOX' office dumped in Lemon Tree . PLEASE contact David Elliot Police minister by googling his site and filling in the form. Also, email the police commissioner: police.nsw.gov.au with your concerns and contact Kate Washington and ask her what she's doing about it.
Photos: The house which was purchased....and Steve Tucker... " RAF Park, the preferred (and free) site."
---
Bathurst Racer Rememb
ered
This year's Bathurst 1000 will be remembered for two reasons: it was almost devoid of spectators – due to the COVID 19 pandemic – and it will also mark the end of the Holden team's entries which have dominated the event for many years.
Tilligerry has long had an association with the Mt Panorama circuit through the legendary car racer John Snow. He lived on the waterfront at Tanilba Bay and, along with his wife Judy, ran two real estate offices bearing the family name.
John Snow was born into wealth being the son of Sir Sydney Snow and travelled the world buying for the family emporium. Along the way he bought the latest English and European racing cars which he resold and raced himself around the primitive circuits in Australia.
He was both prominent as a competitor at Bathurst and active as a driver's delegate in trying to improve the quality and safety aspects of the mountain raceway in the 1930s and '40s. He also owned a manufacturing business in the town.
After giving away the racing game, he involved himself in several business ventures before getting into real estate in Port Stephens. You can spot the family home on Peace Pde Tanilba Bay. It's different from the other two storey properties as the lover level has three metre ceilings. It was built that way to accommodate the unusually tall grandfather clock which was passed down to him.
John Medley, a racing enthusiast, has kept alive the remarkable story of this racing legend in a book: 'John Snow Classic Motor Racer' (2010) for those interested in the history of Australian car racing.
Photo: Racing legend John Snow – memory kept alive in Medley's book
---
Open Invitation
Tanilba sailing Club has issued an open invitation to the general public to use their picturesque waterfront site at Tanilba Bay to relax and watch the sailing.
Club stalwart Steve Breaden said that the foreshore boardwalks were linked with a concrete path across the club grounds and the shaded mown area was an ideal spot to forget the worries of the world and wind down.
"Why not bring your deck chairs and a picnic hamper?" he said. "We like to see visitors and the area is protected from both the sun and wind" he added.
Tanilba Sailing Club is a family oriented club and caters for beginners with lessons from experienced sailors in training sail-boats. The racing flotilla is made up of catamarans and new members are most welcome. Their 2020 – 2021 season has already begun and the club has produced many national and state champions over the years.
They sail of a Sunday from 11am. Access is from the turning circle opposite Tanilba Bay School and each year they host sailing titles in various categories. More details can be found on their facebook page.
Photo: Jigging with the rigging........Steve Breaden and Mike Colecliffe preparing for some action.
---
Beach Boats Banned
In the second wave (pardon the pun) of foreshore clean-ups, boats and other craft not stored in council racks are to be removed.
Boats (usually dinghies) left on the grassy verge will have a luminous sticker fixed to them giving their owners fair warning that they will be removed and disposed of within a certain time-frame.
Commenting on the initiative, Cr Steve Tucker said that Tanilba Bay would be targeted as part of Port Stephens Council's second sweep of beaches to improve public access and 'clean up' the public parks and reserves.
"Council has boat racks available at a nominal cost and these are where the dinghies are to be stored," he said." There is no place for the storage of larger craft such as sailing boats," he added.
"Our foreshore reserves are becoming incredibly popular of a weekend and during school holidays as tranquil places to escape from the lockdown restrictions. We want to present them in the finest state of upkeep," he stated.
Photo: Boats to be removed from Tanilba Bay.
---
More than Just a News Service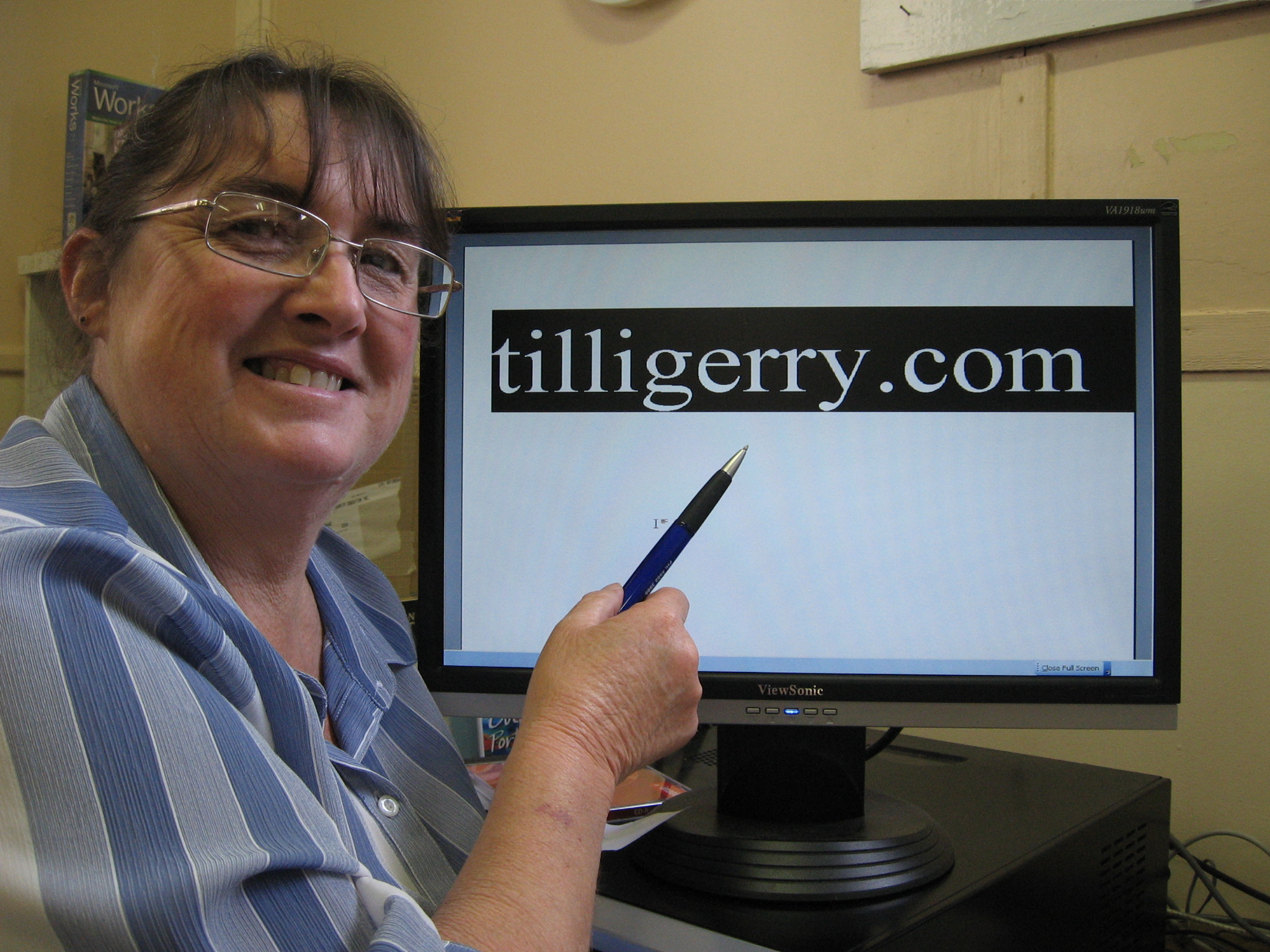 You've seen our illuminated sign 'tilligerry.com' beside the main road near the golf club as you drive into town at night.
With news services moving away from the print media, tilligerry.com for over 10 years now has moved with the times and gives local residents the news that they can't get anywhere else. Indeed, those travelling around Australia or internationally can keep up to date with a click on a mouse or a mobile phone.
Before our 'hit meter' broke down we were averaging around 2000 views each month. We have a few businesses supporting us but we really don't want advertisers as we are a not for profit community service.
That's not all! Each year we run a national Literature Award (a short story competition) with the support of PSSC, Club Lemon Tree and News Of The Area.
On top of this we offer the public internet access, assistance with the operation of electronic devices and photo copying.
It gets even better. There are constant requests, usually from residents new to the area, for general information about available services and organizations out this way.
We now have an extensive community directory listing some 80 of these which includes: churches, clubs, social groups, cultural events, schools, tourist information, community support, JPs, medical services, play groups and pre schools.
For more details scroll to the bottom of this page or click on 'Literature Award' and 'Community Directory' in the left hand green side bar.
Photo: tilligerry.com more than just news.
---
elebrating the re-opening.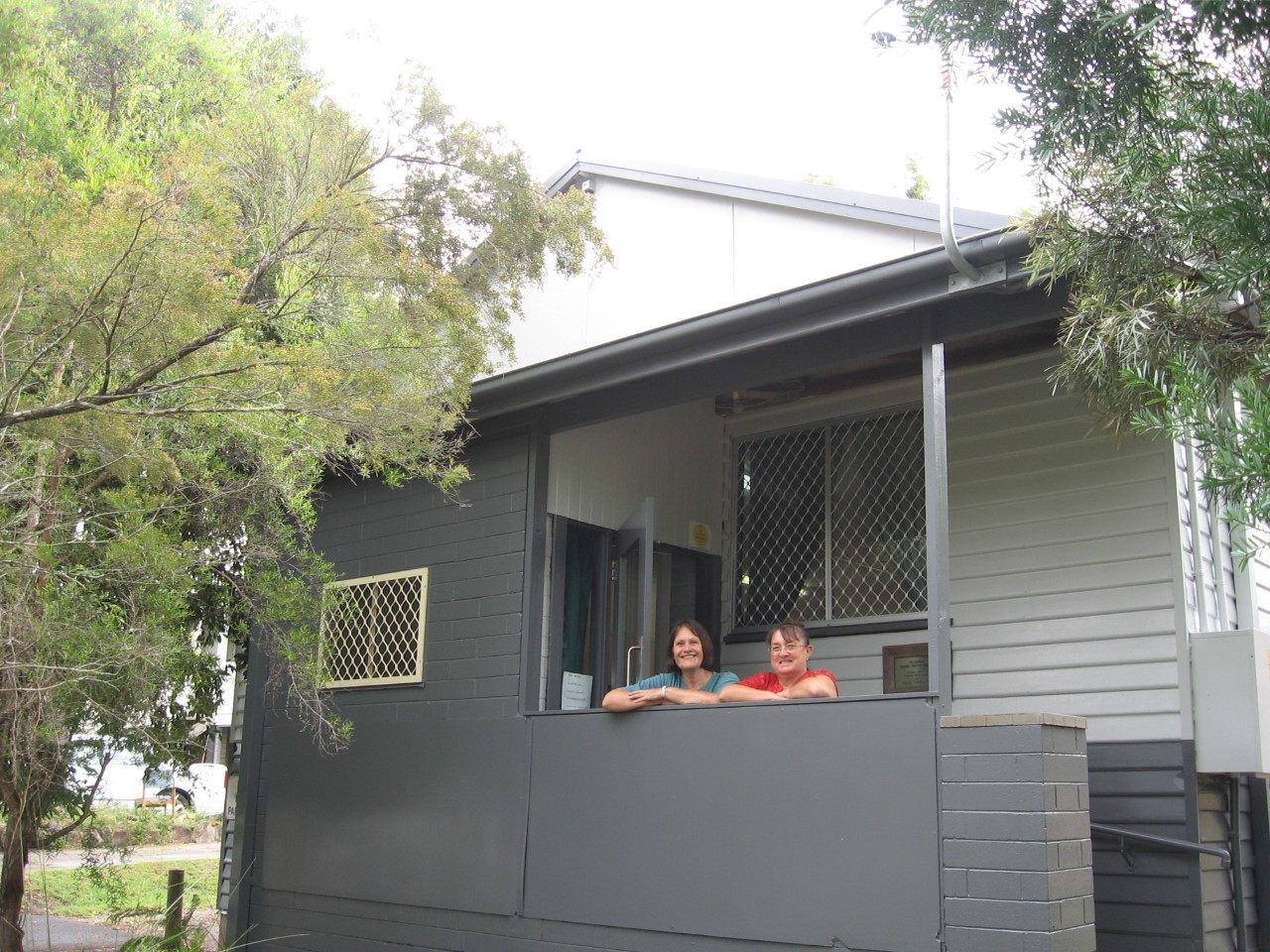 New Community Directory
As the Tilligerry community expands and changes, there is the need to provide residents (particularly newcomers) and tourists with a directory of service groups, clubs and businesses. With this in mind, TACE (Tilligerry Adult and Community Education) will be compiling one in the near future.
It will be available in both an online and printed format.
TACE works under the umbrella of PSSC and coordinates community groups such as art, lead lighting, family history and mah jong. It has its home base at the LTP library. It also publishes tilligerry.com our local online news service which has grown to be the major source of local news for residents .Most months it gets over 1500 'hits'. The Port Stephens Literature Awards, a national short story competition, is another initiative of TACE and is run by volunteers.
If you would like to publicise your club, social group or business, email basic contact information to: tace@tilligerry.com and it will be considered for inclusion. There will be no charge for this service.
Photo: TACE volunteers Helen Mizrachi and Sue Hamilton at the library.
---
Wanted!
Have you seen the ads on TV where school kids are showing off their new garden built from logs made out of recycled printer cartridges?
Well, if you would like to help with this initiative you can drop off your used cartridges to the Lemon Tree Passage Library (opposite the motel).
The Library is open six days a week between 10 am and noon. Out of hours you can leave them in a bag or box in the alcove at the front door.
Oh! this recycling facility also accepts spent batteries which can be dropped of at the same time.
Our library always has new stocks of books and FREE magazines donated by readers. They are stacked on a table just inside the door.
We look forward to you helping make our planet just that little bit greener and cleaner.
Photo: TACE volunteer Helen Mizrachi: "We need your old cartridges and batteries!"