Time to Remember
This year marks the centenary of the end of the Great War. In
this conflict some 416 000 Australian men enlisted out of a population of a mere 5 000 000. Of these, 60 000 died. Another 156 000 were wounded , gassed or taken prisoner, an incredible casuality rate of around 50%. Many of those who returned were shattered souls.
Tilligerry pauses each year to remember those who served the nation in all armed conflicts with the belief that they fought for freedom for future generations.
Our local RSL sub branch would like you remember their sacrifice and attend the services on 25th April.
Details:
Dawn Service and Gunfire Breakfast: 0545 hrs.
March ( from Ave of the Allies): 0940 hrs.
Memorial Service: 1000 hrs.
Note: A gold coin contribution is appreciated to cover the cost of catering.
Photo: Gone but never forgotten: Tilligerry remembers their sacrifice on 25th April each year.
---
Pool News
Kids driving you nuts during the hollidays? Need somewhere local to take them to burn off energy while you sit and relax? Perhaps you would like to make use of the free BBQ facility?
If this is the case, Tilligerry Aquatic Centre with its heated pool is the place for you!
Winter hours see it open from 6am until noon each week day and from 9am until 1pm of a weekend.
As a special holiday treat, the management has installed an 'inflatable' for some extra fun for the kids. It is operational between 10 am and 11.30 am of a Wednesday and weekends.
The winter shutdown will extend from 4th June until 5th August.
Any further enquiries can be directed to the pool management on 49824730.
Photo: The Knoke brothers Billy and Aidan having some holiday fun.
---
Getting Lucky
You see the
m every week: the queues of hopefuls at the paper shop buying Lotto tickets, Scratchies and Powerball random selections in the hope of striking it rich – and some do!
Tanilba newsagency has sold several $100 000 winners but not that long back a local cracked the big one and found her bank account bulging with a first division win of over $1 000 000!
In a linked jackpot at the Bowling Club some 20 years back, a pokie player walked away with the equivalent of $130 000 after shouting for the bar.
Just recently at our RSL, a lucky member was pre
sented with a cheque for $10 000 simply by being there. Each Thursday night (starting at 6pm) the club number is put into a hat along with seven other clubs and if Tanilba's number comes up, two membership numbers are drawn. Should the member be present they get the ten grand. It's that simple.
Meanwhile, down at the Bowlo (now called Club Lemon Tree) each Wendesday night at 700 pm it's Trivia time. You don't have to be smart to answer the questions, indeed many are about TV shows, films and rock bands. It's a mere $2 to take part and the organizers will fit you in if you can't scratch up a team (max six). At the end of the night the winners get $60 in club vouchers and there are spot prizes along the way.
The big moment comes at the end when all players' names go into a hat and the one drawn gets a shot at the jackpot question. At the moment the purse holds over $1 000 and you might just know the answer.
Some jackpot winners knew the answers to these:
"What is a zither?' or "How many men have walked on the moon?"
The best thing about the night is getting out and about and interacting with REAL people in a happy social environment. Agree?
Photos: The lucky RSL and The Trivia Night logo.
---
Boardwalks and Bushfires
The recent destruction by wildfir
e of some 70 metres of pine boardwalk between Tanilba Bay and Mallabula, highlights yet again, the failure of authorities responsible to protect this valuable asset.
The original bushfire management plan had the scrub in this foreshore section classified as a..'fire exclusion zone'. It was never to be burnt off as studies showed it environmentally sensitive, with the rare and elusive wallum froglet believed to be in residence. This little frog (as big as your thumb nail) cost Port Stephens ratepayers some $5 000 000 (indexed) when over 20 years ago it became famous as central to a court case. Council challenged a sand miner over a proposed silica sand extraction site at Oyster Cove. They lost and the ratepayers picked up the tab.
Far from being environmentally sensitive, the scrub between the two suburbs mentioned is the mos
t bushfire prone area in Tilligerry.
Councillor Steve Tucker, a long time burnoff advocate explains:
"Attitudes must change: the local volunteers are only too happy to do the job but the red tape involving the RFS and Council is so complex that nothing ever happens," he said. "Our insurers will soon refuse to pay up for the numerous reconstructions we have to do."
Meanwhile, life member of Tilligerry RFS Richard Osborne OAM has harsher words.
"It's not fair to ask the unpaid volunteers to drag heavy hoses through this scrub with no vehicular access trails. Luckily, during the recent blaze it was high tide and an RFS fire boat was able to attack the fire from the water side," he said.
We contacted PSSC about the issue and their response talked of the area as being 'highly environmentally sensitive' and of continued planned inspections by both the RFS and PSSC. The wallum froglet was uncontactable.
Photos: Steve Tucker showing massive fuel overloads; a section of the burnt out boardwalk and a night-time blaze on the foreshore.
---
500 Large Print Books
The frustrations that come with ageing can manifest themselves in many ways and small print books are one of the problems that can make old people grumpy..... (or grumpier).
Not anymore! A recent makeover of the Lemon Tree Passage Library (opposite the motel) has seen a culling of the shelves down to about 5000 books, 500 of which are in large prin
t.
Leading the charge has been long time volunteer Robyn Lane who has also updated the books by restocking the library with recently donated page turners.
"We get many donations of works by popular authors," she said. "These have now been catalogued and have replaced books that have been gathering dust for 20 years," she added.
Another little known service at the library is the free give-away of stacks of glossy magazines and journals.
"Residents just can't bring themselves to throw these quality publications out so they bring them in and anyone can take as many as they like home," she said.
The library also houses all current minutes of PSSC meetings which are regularly updated and available for perusal. It is open between the hours of 10 am and 12 noon, six days per week. Those wishing to donate books or magazines should check with the rostered librarian on 49 823477 during opening hours for details.
Photos: Volunteer Caroline Grimwood with one of the 500 large print books and some of the free magazines on offer.
STOP PRESS - Don't forget the library will accept your used printer cartridges and household batteries
---
In the Cross-Hairs
If you boot up Newcastle weather radar on the BoM site you will find that the cross-hairs actually zero in on Lemon Tree Passage.
This weather station is sited on the rocky water tower hill above the old quarry. You can get there on foot by walking up the bush stairway located on the left hand bend just past the tip on the way into town. Follow the fire-trail along the ridge line and you will find it easily.
In technical jargon, the station is referred to as a 'WSR 74 S Band Doppler' and the 256 km loop covers the geographical area inland to around Mudgee, as far south as Wollongong and to the north to about Pt. Macquarie.
It has a tendency to reflect false echoes over the sea to a distance of some 100km but can detect showers and drizzle beyond that distance.
The Bureau's assessment is that it: "performs well and gives 'reasonably accurate' representation."
You can predict the arrival of weather events yourself by using the BoM's six freeze frame function. This cycle takes 24 minutes and by measuring the distance an approaching storm has travelled in that time, you can accurately calculate when it will hit town. Different colours dictate the intensity of the forthcoming rain.
The 'golf ball' can be viewed from several locations in the area, one of the best being the Marine Rescue base at the top of Whitbread Drive in LTP.
Photo: All teed up! Our weather radar station in Lemon tree Passage.
---
Youth Week
---
Barry says 'Thanks'
Long serving and much loved lo
cal postie Barry Richards has called it a day after some 34 years working for Australia Post.
"I cut my teeth in the Redfern mail exchange in Sydney where along with 3 500 other workers I sorted and processed the mail. This lasted for 13 years and the Lemon Tree mail run had me delivering letters for another 21 years," he said.
"My wife Kim also served Australia Post for 35 years in the administrative s
ection." "Between us that's 69 years all up!" he added.
"I loved my job as it gave residents social interaction." I always had time for a chat and at Xmas I'd go home with my saddle bags bulging with goodies." "I thank all of my 'customers' for making my job so rewarding over such a long time."
And the future? Barry and Kim plan to spend a lot more time with their grandchildren in between 'getting away from it all' in their new Cub Camper.
"Apart from that, it will be golf, motor bikes and doing gigs with 'Barracuda,' a band in which I play bass, he said.
One little known fact we can now reveal is that our Barry beat off all comers some years ago to become the undisputed belly dancing sheik of Tilligerry. Don't believe us? Look at the picture of him and his admiring harem.
Photos: Barry and Kim in retirement....and Bazza in his heyday with the harem.
---
Fifteen Jobs 'Saved'
According to Darren Cafe, the new owner of 'Kippy's' on the Lemon Tree Passage waterfront, his prime motivation in buying the business was to preserve the jobs of the 15 young local people employed there.
"I didn't much like the thought of an extended family of 'outsiders ' taking on the business and leaving all these enthusiastic young people without work," he said.
"My aim is to become something of a 'silent partner' and let these exuberant young people run with it," he added.
Darren in another life had a successful career as a rodeo bull rider but the advancing years have seen him hang up his spurs.
"I've learned a lot from my father who was in the catering trade and we plan to spruce the place up and give it a name change, he said. "The staff will be issued with new uniforms and feedback from our customers will be a vital guide for our future directions."
Photo: Jem and Bell....ready to roll at Kippy's.
---
Greens Shell-Out for Oysters
With people shelling out $3.50 for a single oyster at local restaurants, very little thought is ever given to the discarded shells which have, in the past been seen as a treasured resource.
In colonial times, oysters were sought out more for their shells than for their flesh because burnt oyster shell was used to make mortar for the building industry. So valuable was the lime mortar that only a very weak mix was actually used to lay stonework and bricks. The decorative facework was then 'pointed up' with a stronger sand/lime slurry. If you ever get to visit Historic Tanilba House you can see the bits of burnt oyster shell in the 'pointing up' done by the convicts.
The threat to the Sydney rock oyster was so great that in 1868, legislation was enacted which banned the burning of live oysters. It came none too soon as the very survival of the oyster in Port
Stephens was in doubt. As late as 1891, shortages of oysters were such that they were imported from as far afield as Queensland and New Zealand.
Even though at times crushed oyster shell has been used as a supplement for poultry and bird feed, today, huge piles of shells tend to mount up behind the farmers' depots. The only use they seem to put it to is in filling potholes along their access track.
Things changed some time back when 'Ocean Watch', a not for profit environmental group bought eight tonnes of the stuff. Their mission was to re-establish biodiversity in Sydney Harbour. With rock walls now facing off some 50% of the shoreline, the natural Sydney rock oyster stock was under threat as were the marine ecosystems which supported them. Oyster shell attracts spat and provides nursery areas for crabs, mussels, weed and worms.
By bagging up the shells, 'Ocean Watch' hoped to recreate islands of biodiversity to bring the degraded waterway back towards its former glory.
Bureaucratic issues and problems with the biodegradable bags have hampered progress but...'they're working on it.'
Google: 'Ocean Watch, Sydney's Living Shoreline' for an in-depth look at their initiative.

Meanwhile, back in downtown Tilligerry, the oyster farmers wish them well as they still have mountains of empty shells which are looking for a home.
Photos: "Come and get me!" Oyster farmers Jesse Martens and Tash Salm amid a mound of oyster shell for sale (if the price is right)....and Historic Tanilba house: burnt oyster shell used to 'point' the stonework.
---
Easter Bunny Online
Tanilba's Newsagency is one of hundreds
of independent 'Newspower' outlets nationwide to host the annual Easter colourin
g competition.
The competition can be accessed online with the standard picture being downloaded at home. Apart from winning a grab bag of Easter goodies, the two local winners go into a State draw which could also see them win $50 cash and $38 worth of more prizes.
That's not all! Their school is also in line for a $250 store credit voucher.
This year the two winners were Dylan Ploy in the infants' section and Alizarin Kuru took out the primary school prize. Both are pupils at Tanilba Bay Public School. The judges were impressed by Dylan's use of 'glitter' to enhance his submission and they found Alizarin's entry as 'exceptional.'
No doubt they will be excited while they wait for the 24th April to roll around. You see, this is the date when the State winners are announced.
Photos: All smiles....Dylan and Alizarin with their prizes.
---
Community Showcase Coming to Lemon Jam in April
Lemon Jam – music in the park on the waterfront at Lemon Tree Passage, now in it's fifth year - is a free, all ages, monthly music event held on the waterfront at beautiful Lemon Tree Passage, Port Stephens. Lemon Jam has music (different band each month), kids' activities, fun raffles, fabulous playground, enclosed sea swimming pool, close to waterfront cafes & takeaways & plenty of parking. It's a great free fami
ly day out (free unless you need a caffeine fix, or a sausage, or a scone & cream……)
Seniors Week 4-15 April, 2018, has the tag line of 'Let's do more together'. In support of
that Lemon Jam will be held on Sunday 15th April 2018. The organisers of Lemon Jam would like to invite community groups to have a stall at the April Lemon Jam, the purpose of which is to showcase to the community what activities are available to them: photography to walking groups, tai chi to gardening clubs, Mens Shed to Lions Club.
There will be no charge to any groups that would like to have a stall, but groups must provide their own equipment (marquee, tables, etc) and will also be responsible for set up and take down. Start time is 10am, music is from 12-4pm (on stage we welcome back the very popular The Klassics from Newcastle. For more information contact Kyla BH: 4982 5348 or Sheree M: 0438 315 017.
---
Tribute to Jack
One of the last of the one-off characters from Lemon Tree Passage has passed on. Jack Boyd was in his 90th year and had led a rich and colourful life.
Born in Sydney, John (known more affectionately as Jack) and the family moved to Stockton where Jack worked as a welder at the State dockyard. They then took up land at Medowie where the Boyds ran cattle and went into egg production. Laurie, Jack's father, served on PSSC as did Jack himself. It was, however in earthmoving that he made his mark.
Developers had purchased a large tract of land at Lemon Tree Passage in the '60s and turned to Jack put in the roads. They named the streets after themselves and their wives. They also named one after Jack.
Many a house block was filled with sand 'liberated' from a proposed cutting in Lemon Tree. The scars are still there today. He also had a sand quarry at Tanilba and the big hole behind the Marine Rescue base station was put there by Jack as he ripped out gravel from his quarry for roadworks.
He signed a contract to clear the scrub behind Tanilba Golf Club and to cart the silica sand to the ACI processing plant at Tanilba.
Jack's forgetfulness was legendary. Stories were told of a desperate service station owner chasing him down the road trying to retrieve the hoze nozzle still dangling from Jack's tank; another had him filling the bottom of his boat with petrol when he mistook the rod holder for the fuel inlet. Yet another tale had the control panel on his boat lighting up like a Xmas tree when he failed to remove the 'ear muffs' from the motor.
Living in quiet retirement at Lemon Tree Passage Jack and his beloved wife Bev spent many a day deep sea fishing, a passion he had developed over a lifetime. After Beverly passed away he still lived an indeendent life, finally using a mobility scooter to get out and about. He spent his last days in care at a Newcastle nursing facility.
Our sympathies go out to his extended family as we reflect on his life and achievements , The town is a much richer place from his being with us for such a long time.
Photo (courtesy of Ian Sherwood): Out and about....Jack Boyd at the Lemon Tree boat ramp.
---
Green Slip Fiasco
The Green Slip refund system has highlighted how reliant we are on technology. We are expected to do everything for ourselves and it's always hard for those of us who are not "tech savvy" or don't have access to the internet.
Even if you do make it through to the correct web page, you have to wend your way through a maze of stupid questions which ask you things such as: "Are you a robot?"
or to...."Click on the squares in the picture that show parts of a bridge;" "Click on any square which shows a part of a c
ar– or a real estate 'for sale' sign." On and on and on it goes as frustrated locals start to wonder if it's really worth it.
We at tilligerry.com got in under the radar and found an easier way. We rang their help number and after a short wait got onto a REAL PERSON. We kid you not!
Here is our way to retrieve your green slip overpayment. You must be firm with them as they will do anything to try to get you to go back to the online form so you need to use some tenacity to get them to do it for you. They will not give up however and persist in trying to get you to find a friend who will do it for you.
We found that we rattled on about our age, our remote location, our lack of....... (fill in the blanks with your own story).
We found that when the call centre operator tried to interrupt, we talked over the top of her and finally, the operator will offer to do it all for you.

After it's all done and dusted, thank her for the help and tell her that tilligerry.com told you to give her a buzz!!! Sadly, she won't have heard the last sentence as she would have hung up.
Oh! the number: It's 137788. Best of luck.
Photo: Green slips: One phone call will get your refund.
---
Liz Stays Cool
One of the most frightening things for women about to undergo chemotherapy is the prospect of losing their hair. This can lead to lower self esteem and social embarrassment.
In the case of Tanilba's Liz Barnes a new option was put to her by her oncologist and she took it.
"It was suggested to me that by d
rastically reducing the scalp temperature after a chemo session, my hair folicles would not be affected as much and more of my hair would be retained. Regrowth would be faster and my self image could be restored."
"Mind you, it's not for everyone and it's uncomfortable, she said. "They give you 'Panadol' to ward off the 'ice-cream' headache that comes with reducing the scalp temperature to just three degrees centigrade,"she added.
Six months down the track the former teacher is now back lapping it up at our local heated pool and is more confident in getting out and about.
"With the new growth blending in with my old slightly blond strands, I feel that I'm taking on the appearance of Donald Trump," she chuckled! "I'm glad that I took the plunge but would advise others to discuss the procedure thoroughly with their specialist before deciding on the road ahead."
According to media reports, the 'freezing' of the scalp preserves hair folicles from the effects of chemo as this treatment attacks fast growing cancer cells along with other fast growers such as hair cells. The procedure is such that a cap – not unlike a bathing cap with tubes – is fitted to the head and a cold solution then circulated. The patient must 'rug -up' as their body feels cold during the procedure. It has high success rates with breast, colon,ovarian and lung cancers but a lesser result with blood related problems.
Want to know more? Google: 'abc news scalp cooling' for an in-depth exploration of this new medical innovation.
Photos: Liz celebrates her birthday and undergoing the 'deep freeze' procedure with 'Pete' her comfort penguin.
---
An
d the Winner is!
Our English grammar competition did not prove very popular with our readers. If, however you were puzzled by the correct usage or you still want to see how good you are, scroll down to the sentences, jot down the answers and then compare them with the twenty answers below. Our winner. 'Heidi' achieved a total of 16 out of 20 (or 80% if our arithmetic is correct).
If she presents herself at the TACE office in the LTP library (before 2pm of a Thursday) she can collect the $20 petrol voucher courtesy of Jazz, our friendly service station owner at Tanilba.
Answers: off, their, did, too, allowed, herd, was, fewer, is, is, weather, farther, centenary, principal, practise, is, anything, me, effect, whom.
Photo: Jazz at his bowser ready to serve you.
---
Businesses on the Move

Currently, two new start-up businesses have fillied vacant shopfronts in Tanilba's old proffesional building, one has opened its doors in the Kooindah centre and two cafe
s at Lemon Tree have changed hands.
Melissa Gardiner has relocated her barber shop from Newcastle to Tanilba as she now lives out here. She has 34 years experience in the hairdressing game and does both men's and ladies' hair.
"I charge $23 for a gent's haircut and $20 for a pensioner,' she said. "I also do family deals," she added. Melissa's contact number is: 049 769 1001.
Meanwhile, next door, Demi-Lee Jeffery and Alana Grantham have found a permanent home for their 'Elite Diamond Dancers'. Previously they had worked out of both the old LTP school and Club Lemon Tree.
"I grew up out here, and danced for six days per week since I was eight years of age," she said. "It's all about having fun and getting social interaction for the kids, she added. "Currently we have some 20 solo artists competing around the Hunter." Demi's contact numb
er is: 0423 288 729.
Kelly Dawson and Leanne Waters have opened a fitness centre and remedial massage business in the Kooindah Centre under the umbrella name of 'La Fit'. You have probably seen Leanne before working out with her dedicated followers on the RSL oval. Kelly offers remedial massage, Pilates, foam rolling and Nordic walking. Her contact number is:
0448 000 683 and Leanne can be found on: 0404 805 626.
Big changes are afoot in downtown Lemon Tree with two popular cafes changing hands. 'Kippy's' is under new management and Judy and Craig Mc Lean have interesting plans for 'Amalies' on the corner of Meridith and Cook. Craig, a former executive chef, has already made a big hit with his 'orange / avocado / macadamia' salad and Julie has had great feedback from the new 'Black Caviar' coffee range. hey plan 'Theme' nights with Julie, an accomplished belly dancer, calling the shots.
Photos: Demi-Lee at her new studio; Melissa in her barber shop, Kelly at 'Le Fit' and Craig and Julie at 'Amalies.'
STOP PRESS - The Bookmark Second Hand Bookstore has now closed - stay tuned for more exciting news for LTP
---
Real Estate Roundup
According to licensee of Coastal Real Estate, Kalah Mc Intosh, the Lemon Tree Passage median house price alone has risen some 30% over the last three years.This is in stark contrast to the three preceding years when the total growth was a mere 4.8%.
The median Tanilba Bay house sale price now stands at $426 500, an increase of 13% on the previous year which was up 8.6% on the year before that ($345 000).
Other interesting statistics to emerge about Lemon Tree show a breakdown of occupancy as follows: 40% of dwellings house childless couples; 30% of them are occupied by couples with children; 13% of residences are lone households and 13% are occupied by single parents. About 40% of homes are owned outright; 31% are rented and 27% are being purchased.
Around 50% of households earn between $15 000 and $52 000 per annum and by far the largest age group is that of children below 15 years of age (18%).
"There is strong demand from buyers out of Newcastle, The Bay and Sydney," she said. "First home buyers can still get a foot on the bottom rung of the real estate ladder out here and retirees can cash in their city homes, relocate and stll have a large 'nest egg' left over," she added. "The quieter waterside lifestyle is a big drawcard."
Meanwhile, the old rule of thumb in the rental market no longer applies as Coastal's Melissa Brokman explains: "There was a time when the first three digits in the house price dictated the weekly rent," she said.
"If, for example a house was priced at $300 000, the weekly rent would be $300."
"Such is the demand these days, rental properties rarely last a week before they are snapped up. Most are gone within a couple of days."
"A $350 000 three bedroom house would now command a weekly rent of around $390," she said.
---
TV Reception Problems
Recent weather events have brought out large numbers of residents complaining about poor TV reception.
The roots of this problem can be traced back to poor decision making about transmission frequencies. We, in Port Stephens, are on the same 'wavelength frequency' as Wollongong. Normally this does not matter as the reach of the Wollongong is limited but unusual climatic conditions can see this reach extended to our area.
Put simply,when this occurs, the two signals 'fight' to get into your TV set and you have poor or non existent reception.
Former Federal MP Bob Baldwin worked tirelessly to improve reception from both the Mt. Sugarloaf and Gan Gan transmitters but the problem persists.
What to do? The best option is to get a reputable aerial technician to test the reception. He can then 're-point' you aerial towards the strongest signal source. A new 'toast-rack' aerial might be needed but apart from that, little more can be done. Most TV stations provide a 'catch up' service from the internet if you miss your favourite program, so it's youtube, a book or computer games if the problem won't go away.
Photo: A 'toast-rack' aerial could be the answer.
---
Is Our Drinking Water Safe?
The extension of the 'Red Zone' through more properties at the top of the Tilligerry Peninsula has worried residents asking whether our drinking water is safe.
The simple answer is "Yes!' and to un
derstand why, we need look at the source of our domestic supply and check out testing done by Hunter Water.
Tanilba Bay, Oyster Cove, Mallabula Lemon Tree Passage and the town of Karuah get their water from just two bores located near the treatment works on the outskirts of Tanilba. This building is located in the bush going out of town by turning down the first dirt track on the right past Tanilba Golf Club.
A line of bores and pumps extends all the way from the treatment works beside a well maintained gravel road through to Medowie. This line of bores was used to augment Newcastle's water supply. A separate pipeline crosses the old parachute Drop Zone and provides Oyster Cove and Karuah with potable (drinking) water.
The tip of Tilligerry (Tanilba Bay, Mallabula and LTP) gets its water supply from the water works which is pumped up to the reservoir in LTP and gravity fed to the homes and businesses.
Hunter Water checks the water for purity and publishes the test results monthly. It monitors individual traces of fluoride, chlorine, copper, lead, manganese, E.Coli, trihalomethane and other elements and meets the standards required for safe consumption.
The vast underground aquifer which bore water is drawn from covers most of Port Stephens and is known as the Tomago Sand Beds. No water is taken from bores in the 'Red Zone' and all are tested regularly.
Photo: The water treatment works and pumping station at Tanilba.
---

Geoff's Fishy Tail
Judy and Geoff Camm from Lemon Tree Passage have recently returned from a two month odyssey across t
he Nullarbor in their caravan.
The primary reason for the journey was to visit a son in the WA wheatbelt but they had many interesting adventures off the beaten track as Judy explains:
"We were most impressed by the painted silos in the wheat growing regions and a remote god-forsaken place in SA had a deserted camping spot where a 'coin in the slot' honour system turned the power on!"
"New Norcia in WA is actually owned by a religious order and is more or less self sufficient," she added. " Tourism and their own winery are great money spinners for them."
Geoff was highly impressed by the sheer majesty of The Great Australian Bight with its endless miles of unscaleable cliffs but in Port Lincoln SA he was dumbfounded by what happened to Australian fish.
" King George whiting are one of our most prized fish both here and overseas," he said. "They can grow up to 70cm in length and top the scales at a whopping 5kg!" "We went looking for some in the local fish shop as SA and the waters of Spencers Gulf are a known haunt of this species," he added. " Fillets were being sold for $70 kg! (and that's not a misprint). "Horrified, we asked why." "We were told that the fish were flown to Japan to be processed and then flown back to be sold close to where they were caught. This was a round trip of some 15 000km! Cheap Asian labour was cited as the reason," he added.
"Where to next?" we asked the dynamic duo.
Judy said that England was the next item on their 'bucket' list as she had always yearned to visit the Roman city of Bath. Geoff, a local cricket legend in his heyday, wants to check out Lord's Cricket Ground where many an Ashes test has been played.

"The 'Long Room' there is open to the public out of season and its a virtual museum of portraits and cricket memorabilia," he said.
Judy still has a passion for the outback as she believes that Australia is: 'the greatest country on Earth' and advised that their next planned safari will be a journey along the Oodnadatta track in SA.
Picture: Judy and Geoff take a break between trips.
---
Dash for Cash
Tilligerry.com is putting up a prize of a $20 petrol voucher for a sharp eyed reader who can correctly answer 20 questions on word usage. We are doing this to encourage an improvement in standards as many locals lack this knowledge which is so vital in
constructing coherent sentences.
It's easy! We will actually give you the answers. You can Google, use a dictionary or phone a friend.
All you have to do is read the sentences below, select the appropriate word from each set of brackets, and email your twenty answers (in order) to: tace@tilligerry.com
In the event of a tie, the winner will be drawn from a hat. We will give you the results one week after the competition closes at 2 pm, March 15th.
Remember: An email with your name and the twenty words is all you need to send.
Bill took a pen (of,off,from) the table. That is (there,their they're) house.
He (did,done) his homework. It's (to,two, too) hot today. Are you (aloud, allowed) to come? A (herd, heard ) of cattle (was,were) nearby. There are (less,fewer) rainy days lately. The crowd (is, are) noisy. The set of twins (is, are) six years old. Stormy (wether, weather, whether) is coming. Tom lives (further, farther,father) down the road. The school celebrated its (centennial,centenary). He's the school (principle, principal). I will (practise, practice) the piano. None of the children (is,are) here. I didn't do (nothing, anything). She gave the money to Sue and (I, me). The carpenter will (effect, affect) repairs. From (who, whom) did you get the present?
Photo: 'The good old days' at the LTP school where English grammar was seen to be important.
Note: - the competition is now closed and the winner will be announced next week! 15/3/18 - 2.20 pm
---
Lisa Looks Back
The 7th May 1983 is etched firmly in the mind of Lisa Henderson. On that day, along with the wider Henderson family, the somewhat shy little girl tugged at a cord. This released a naval ensign covering a freshly erected sign. The bushfire station in Lemon Tree Passage was thus renamed in memory of her father. The crowd of family, friends and firies then moved on to the waterfront where the same process was repeated. The park there was named after him as well.
That's not all. A rest area at the golf club was also dedicated to his memory as was a perpetual trophy. You see, Bernie Henderson had suffered a fatal heart attack while clearing the fairways. Fittingly, Stuart, Bernie's son was the inaugural winner of that trophy.
Not so long ago, after the now amalgamated Tilligerry Rural Fire Service moved in to its new million dollar station, the old Lemon Tree Passage building was given over to the local Arts group and renamed. The firies donated the old sign to Lisa as custodian.
This way it would stay within the Henderson family.
Lisa, now 43 and a mother of two boys, looks back fondly to her happy childhood and the old fire station.
" The locals built it themselves," she said. "Any group could use it," she added. "I remember the jumble sales and Mr West, a fireman, turned it into a movie theatre of a Saturday afternoon.
"I've been told that it was used a a Sunday school, a baby health centre, a polling place, and the teachers at the school would bring the infants children down to play on the equipment in the park. They could use the toilets in the station. It was also youth drop in centre. A wedding was even held there."
"My son Jarvis has been asking lots of questions about the town and the family name on the sign so when it was presented to me I put it up on his bedroom wall." "I like local history and feel that it is important to preserve it for future generations."
Lisa wants to thank Keith Jones for sharing his stories about her Dad. Lisa was thrilled that the 'new' Fire guys gave her their time and the archives to look through.
Photos: Lisa with the sign and the dedication plaque at the waterfront park.
Note: The local book: 'A History of the Tilligerry Peninsula' is available from the LTP Library. It recounts the full story of Bernie Henderson and the old fire station.
---
Reflective Relationships
Alysha Fewster has been inspired by bushland cubby houses at Medowie to form part of her honours thesis centred on 'Outdoor Play.'
"I really didn't know which direction to take at the end of my schooling so I enrolled in
a fine arts degree – and loved it!" she said.
Now with a first class honours degree under her belt, Alysha has exhibited a series of one metre square conceptual prints which invite the viewer to reflect on their relationship with the environment.
Her works have appeared in galleries at Cooks Hill and Perth.
Currently she volunteers at Newcastle Art Gallery to promote youth engagement with art as well as working as a swim school coordinator at Tilligerry Aquatic Centre.
That's not all! Alysha's creative talents extend to print making, etching and sculpting in both wood and metal. She has also cast in bronze.
And the Future? Who knows? We can only hope that with such a variety of well honed artistic skills her development as a creative practitioner will be assured.
Photos: Alysha and a Medowie cubby house which inspired her.
---
Forward Thrust
Far from being a sleepy little backwater, the Tilligerry Peninsula is rapidly becoming very popular with tourists and 'seachangers' alike.
Council therefore is investing in infrastructue to cater for the growing needs and expectations of a booming town.
The big ticket item at the moment is the construction of a $500 000 roundabout at the Centennial Gates. Visionary town planner Henry Halloran built these in 1931 to mark the centenary of European settlement.
With the impending closure o
f Ave of the Allies, the entry and exit of traffic at Tanilba township will be via President Wilson Walk.
Anticipating this, PSSC has already upgraded Lloyd George Grove and installed a traffic island at the intersection to ensure smooth traffic flow.
Long time resident, Cr. Steve Tucker said that the state government grant was specific and a 'one off' as part of the 'black spot' initiative.
"We are also looking forward to working in tandem with Tilligerry Lions on their centennial project as this year marks the centenary of the formation of the Lions movement in Chicago, Illinois,he said."
"A makeover of the waterfront park will see the old amenities block demolished and its concrete base used as a foundation for a picnic shed replete with BBQ and seating. A sealed carpark will go in along with a new toilet block. A sail will cover the updated play equipment,"he added.
Cr. Tucker also advised that the two tiered platform beside the pool in Henderson Park LTP would soon have a large shade sail erected above it.
"But there's more!" he said. "We will be in contact with Marine Rescue to flesh out plans for a new waterfront station proposed for a site incorporating the current amenities block."
Photos: Steve Tucker at the Lions Centenary Park project and the new traffic island at Tanilba.
---
Bridging the Gap
'Use it or lose it'.....This is the problem senior citizens face in their twilight years.
That's why you see older people at gym classes, at yoga or doing aqua fitness sessions in our heated pool.
As far as the brain goes, research shows that mental gymnastics can ward off the dreaded Alzheimers . Interaction with other people, developing new skills and keeping the brain's pathways open are great ways to re-energise your mental acumen.
Local groups such as the trivia crew, mah jong, euchre and our ukulele band all help to keep our seniors active, alert and socially connected.
Another activity which will get those synapses really sparkling is the card game of bridge. Our local group meets twice weekly at Club Lemon Tree and they are offering beginners' lessons starting Wednesday 21st March at 11am. No previous experience is necessary and it costs a mere $2 per lesson. Details can be had from Paul on 0419208574.
So dear reader there you have it! Those new to the area or others housebound or bored can give themselves a boost by getting the mind into overdrive. It's all up to you!
Photo: Seven no trumps! A bridge hand to dream about.
---
New Community Directory
As the Tilligerry community expands and changes, there is the need to provide residents (particularly newcom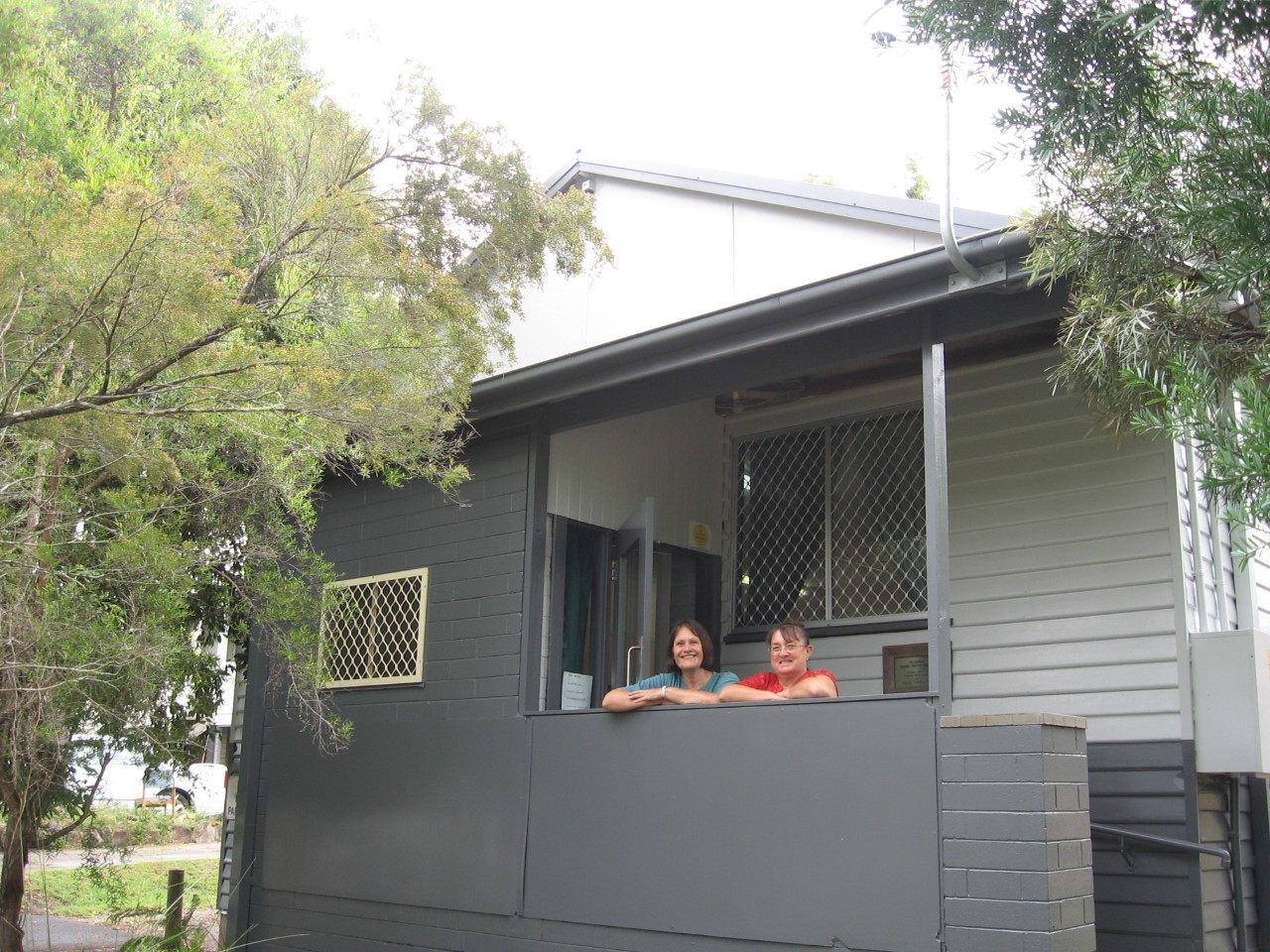 ers) and tourists with a directory of service groups, clubs and businesses. With this in mind, TACE (Tilligerry Adult and Community Education) will be compiling one in the near future.
It will be available in both an online and printed format.
TACE works under the umbrella of PSSC and coordinates community groups such as art, lead lighting, family history and mah jong. It has its home base at the LTP library. It also publishes tilligerry.com our local online news service which has grown to be the major source of local news for residents .Most months it gets over 1500 'hits'. The Port Stephens Literature Awards, a national short story competition, is another initiative of TACE and is run by volunteers.
If you would like to publicise your club, social group or business, email basic contact information to: tace@tilligerry.com and it will be considered for inclusion. There will be no charge for this service.
Photo: TACE volunteers Helen Mizrachi and Sue Hamilton at the library.
---
Wanted!
Have you seen the ads on TV where school kids are showing off their new garden built from logs made out of recycled printer cartridges?
Well, if you would like to help with this initiative you can drop off your used cartridges to the Lemon Tree Passage Library (opposite the motel).
The Library is open six days a week between 10 am and noon. Out of hours you can leave them in a bag or box in the alcove at the front door.
Oh! this recycling facility also accepts spent batteries which can be dropped of at the same time.
Our library always has new stocks of books and FREE magazines donated by readers. They are stacked on a table just inside the door.
We look forward to you helping make our planet just that little bit greener and cleaner.
Photo: TACE volunteer Helen Mizrachi: "We need your old cartridges and batteries!"