Third Time Lucky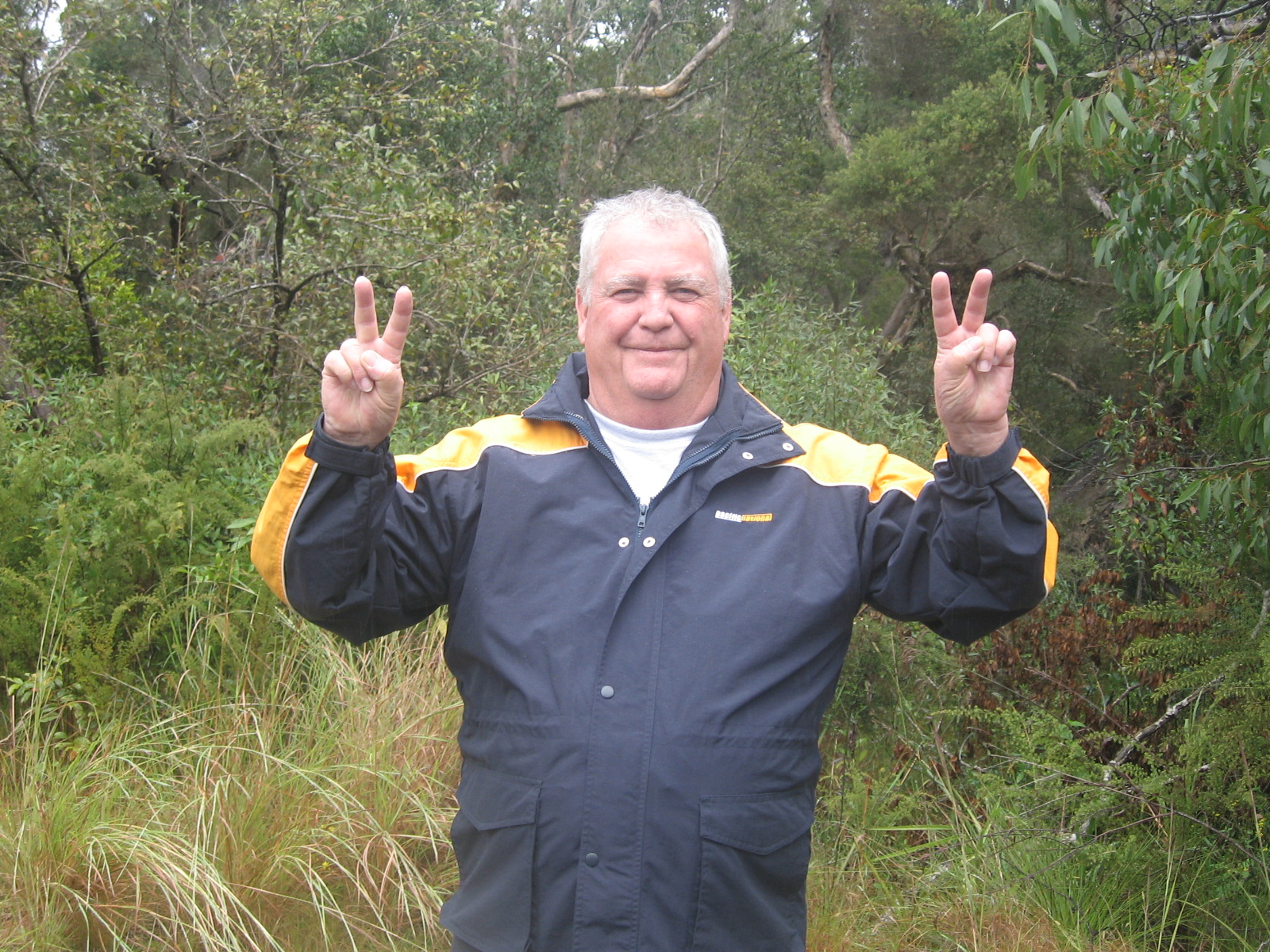 It was very much a case of 'third time lucky' for Mallabula businessman David Everingham as a snap lockdown threatened him with being isolated for the third time.
His business interests see him regularly fly in and out of Victoria. Twice after disembarking from a flight into Newcastle he was tested for COVID 19 and forced into isolation for two weeks on each occasion. The tests proved negative.
"I was working in a town which borders Victoria and South Australia when yet another lockdown was announced," he said. "My schedule had me booked to fly home from Geelong." he stated.
"I realized that this would mean another lockdown so I drove home via the western highway system. I obtained a permit online, beat the deadline by three hours and got tested when I got back. I self isolated until my test results came through .This proved negative and I've since had my first COVID jab, he said. 0
Photo: 'V' for victory! David all smiles after avoiding his third lockdown.
---
We DON'T want to be Millionaires
Most people would love to be millionaires. They could then do as they pleased. A new house, car and travel would be within their reach. They could even give away work and lead a life of leisure.
For Lionel and Margaret Lewis from Tanilba Bay, their unexpected Lotto win of one million dollars didn't really change their lifestyle one little bit.
In 1980, the retired couple bought an old house from the RAAF at Williamtown where Lionel served as a sergeant. It was transported to their block of land at Tanilba Bay an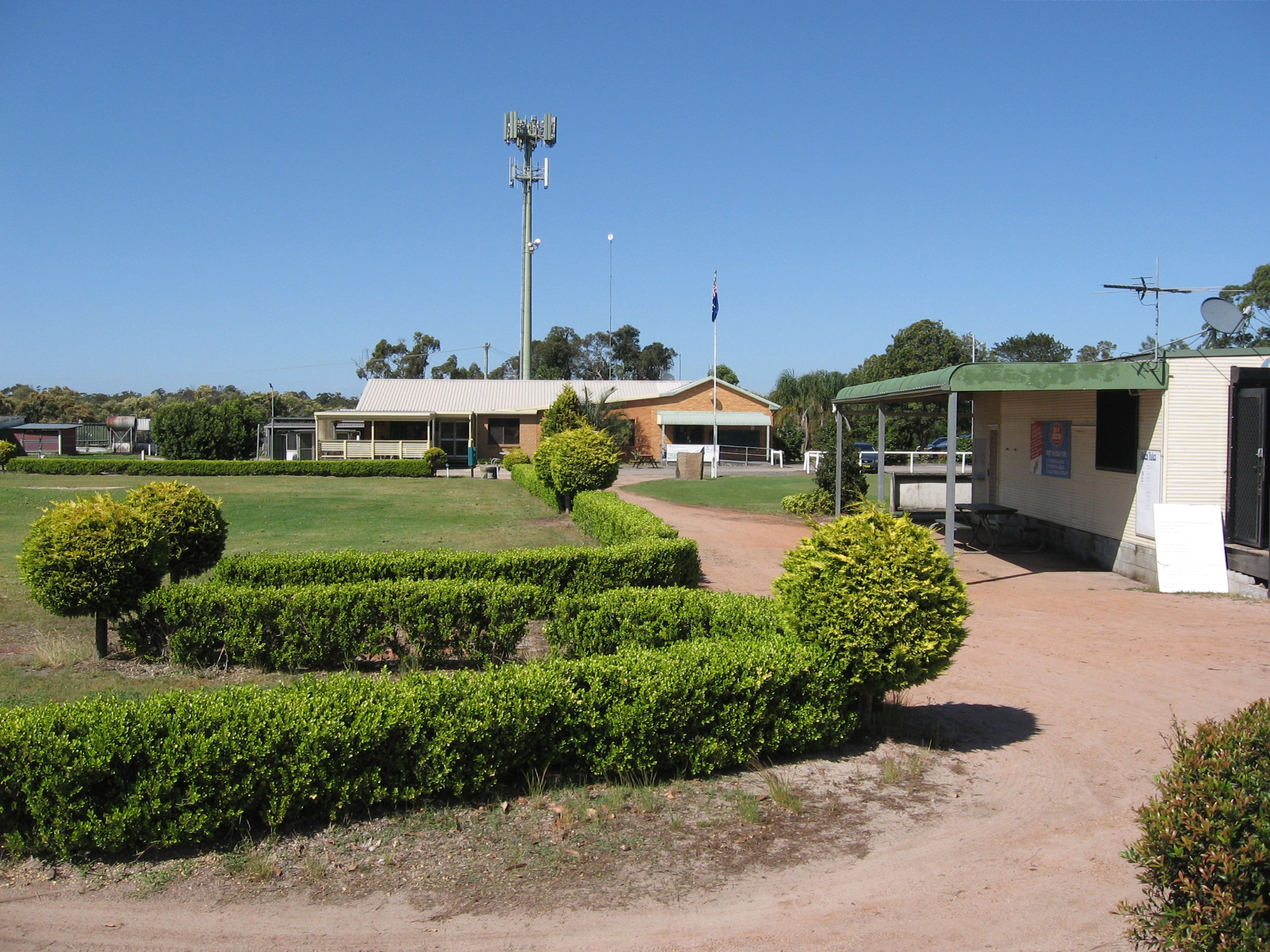 d refurbished. The all up cost in those days was $7 000.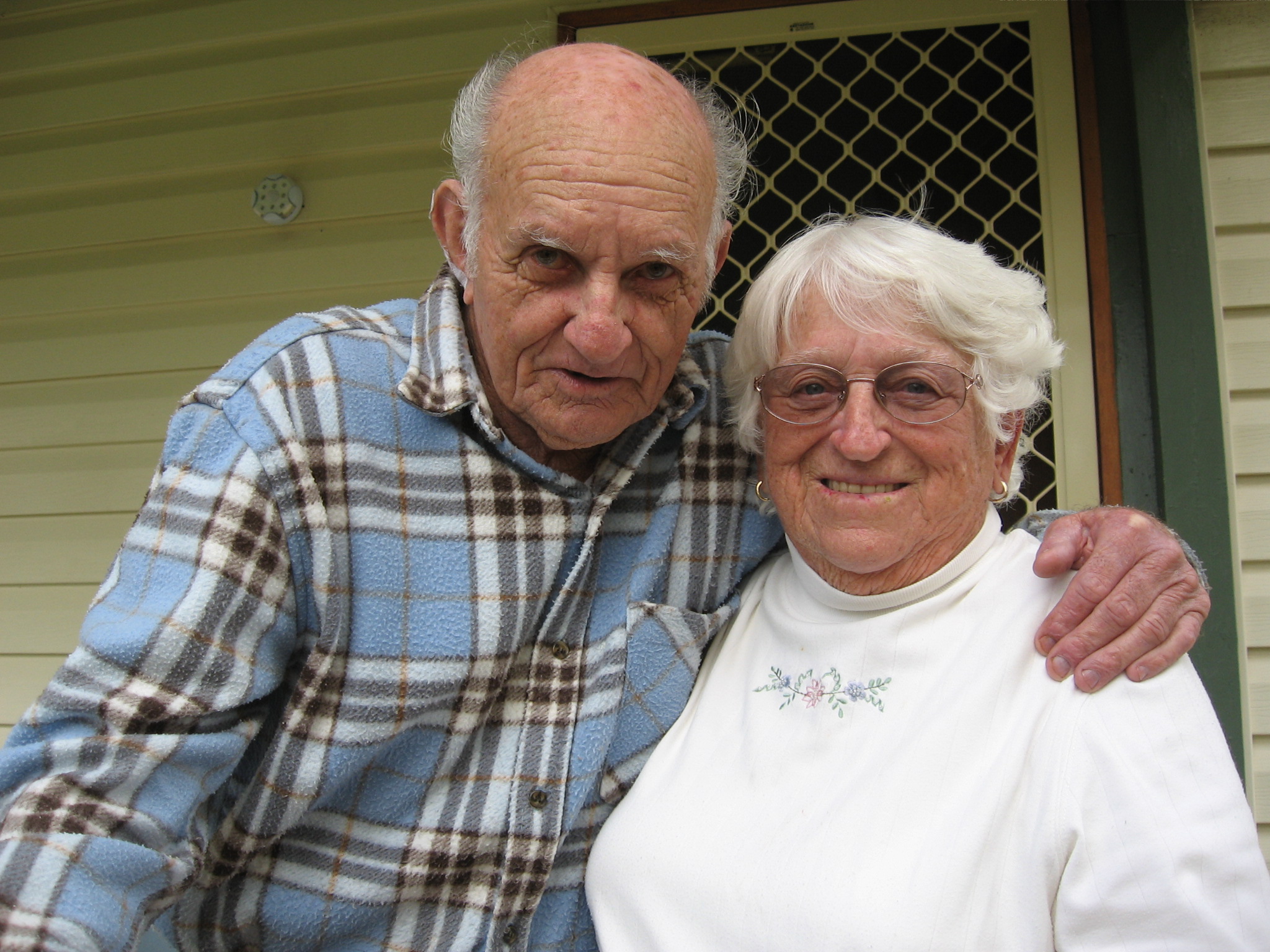 Many of the married quarter houses from the RAAF base were reborn out this way. Infact, the clubhouse at our golf course was a recycled RAAF radio shack.
Lionel said that with their pensions, they had everything they needed for their modest lifestyle.
"Margaret bought the winning ticket which then posed the problem of what to do with all that money." he said. "We splashed out and bought a small new car and a stove," he added.
" We then decided to split most of the money four ways amongst our kids,"
he said. "We kept a bit in reserve as we lost some pension entitlements after the big win," he concluded.
The happy couple was honoured recently being made Life Members of Club Lemon Tree (formerly Lemon Tree Passage Bowling Club) after some forty years of involvement and committee service.
Photo: Lionel and Margaret at their recycled RAAF home in Tanilba Bay.
---
Muscle Man
In these uncertain times, many people are looking for a better return on their investments to secure a comfortable retirement in their twilight years.
'Super' can be preyed upon by unscrupulous fund managers as d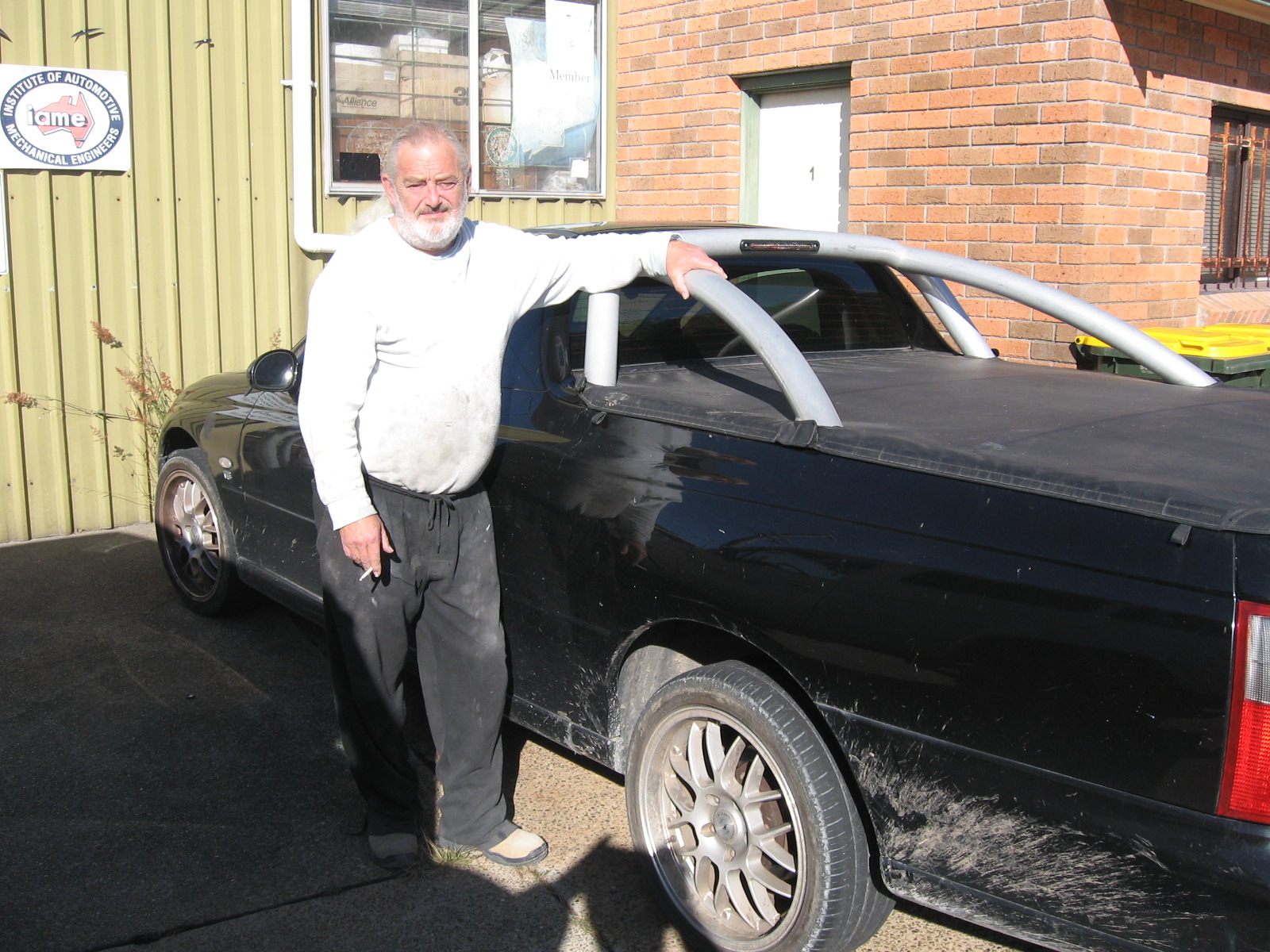 isclosed by the recent Royal Commission, shares can be volatile and Real Estate, the current flavour of the month can suddenly crash. As for money in the bank or in term deposits, forget it as returns lately are close to zero.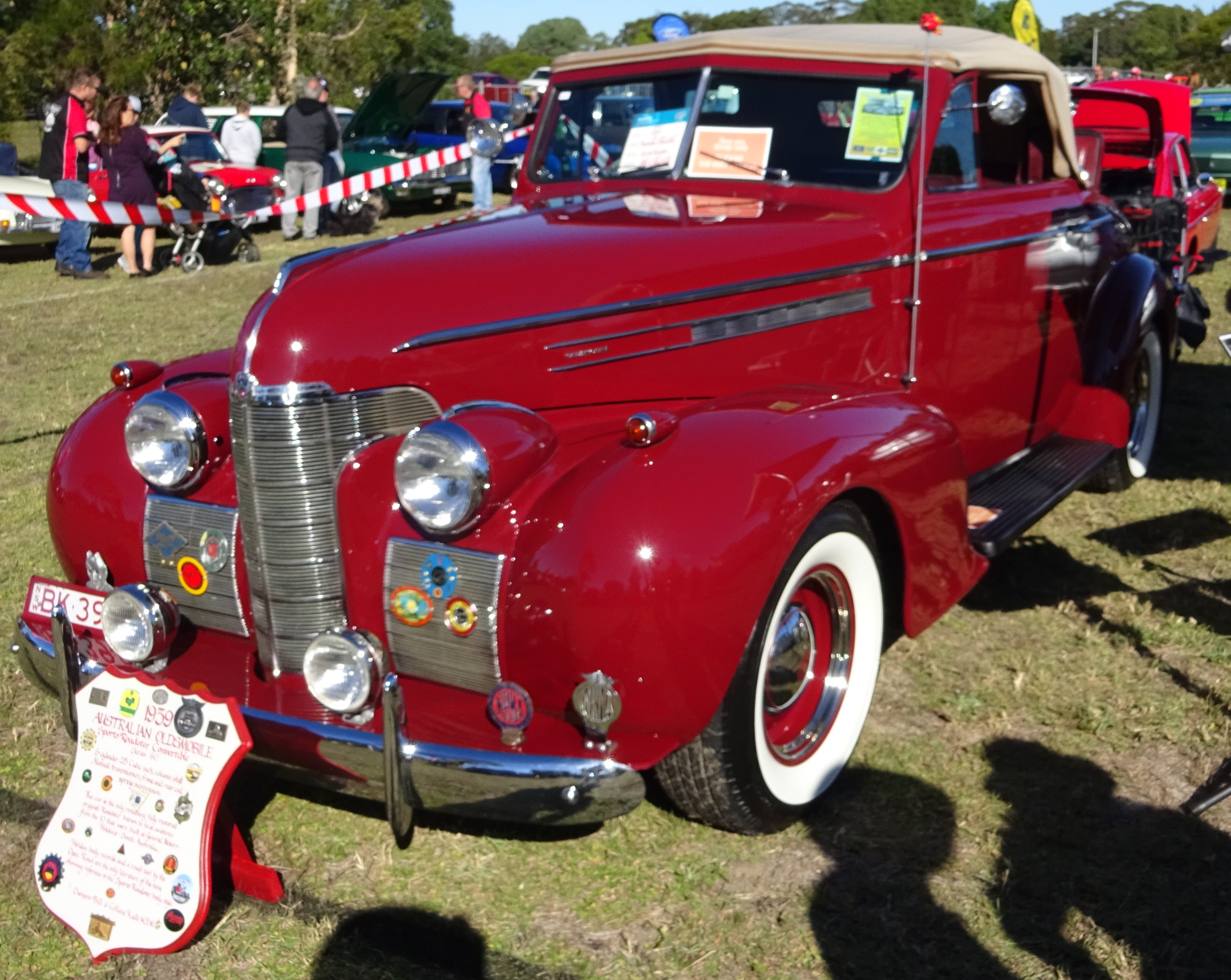 Phil Wellens from Lemon Tree Paint and Panel has recently found a nice little nest egg and it's all due to the pandemic as he explains:
"The covid thing has sparked interest in vintage cars and in particular 'Muscle' cars which people have scooped up as an investment," he said.
Phil, who is registrar of the Tilligerry Car Club, has had his finger on the pulse and some of the price increase seen lately have been mind boggling.
"I bought four Holden SUVs in 2015 for $2000 each and now they sell for $30 000," he added.
It's not only cars which are sought after; motor bikes can appreciate in value as well.
"I have a Kawasaki Z 1900 which I bought for $12 000 three years ago. It's now worth $36 000," he remarked.
Phil also suggests that investors tread warily: "Not every make or model will skyrocket in price. You need to watch the market carefully before buying in," he advised.
Photos: Phil with his Holden SS ute.....and a vintage car at the annual Tilligerry Motorama which draws around 400 exhibitors.
---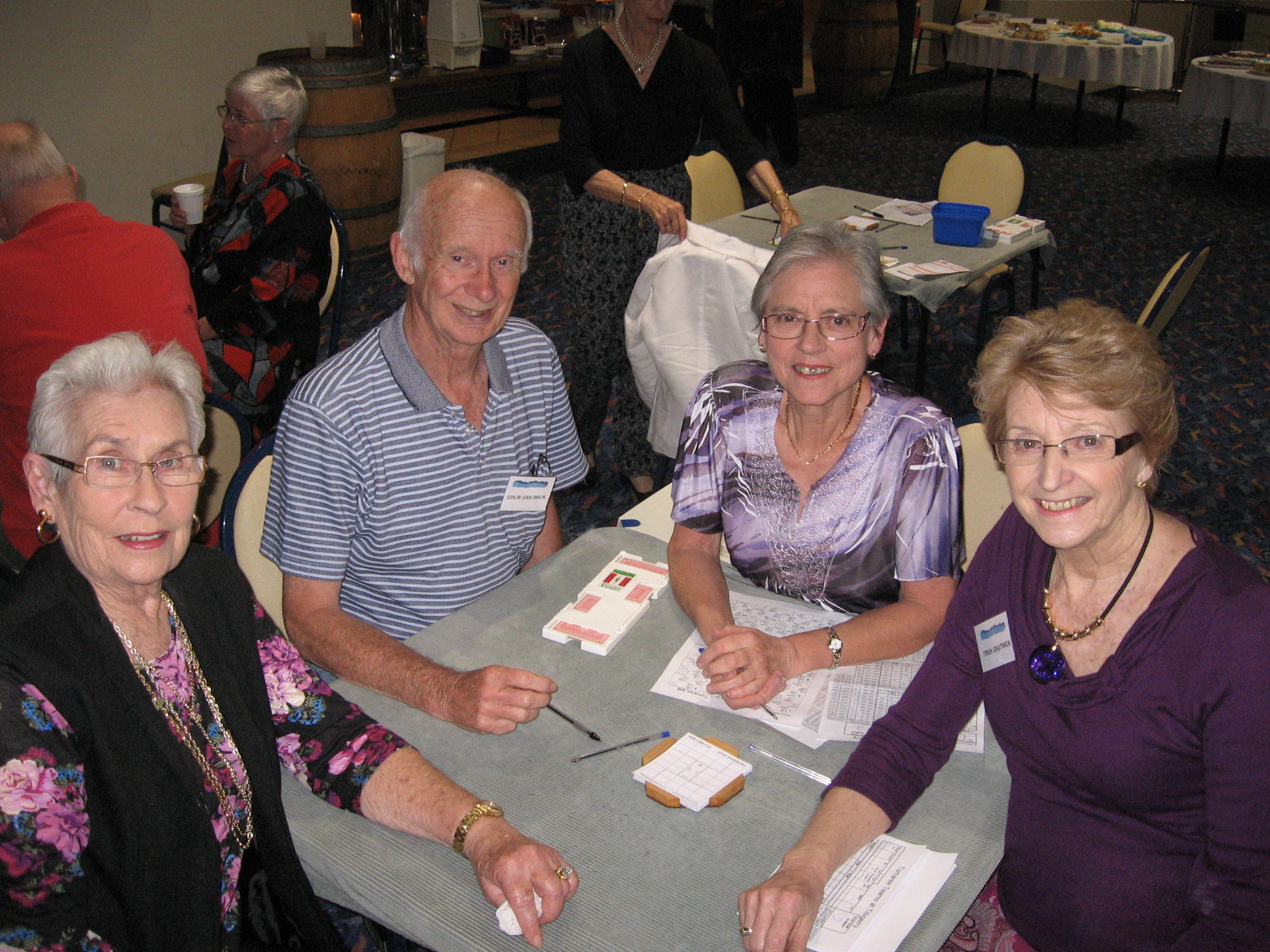 Coming up Trumps
One of the greatest fears we have as we age is 'losing our marbles' and research shows that those of us who keep mentally active have a far greater chance of warding off dementia and the dreaded Alzheimer's disease.
Some choose to do crossword puzzles, others find sudokus helps with mental function and card games really keep the brain alive and sparkling.
Tilligerry Bridge Club has been going for over 20 years. It meets twice weekly at Club Lemon Tree and is a local group which keeps its members' minds active, fosters social interaction and long time friendships.
What's more they offer coaching for beginners. If you have time on your hands, would like to meet interesting people and keep your mind fit and active, this could be just the thing for you.
Contact Pat Healey for details on 49 824109.
---
New Members Needed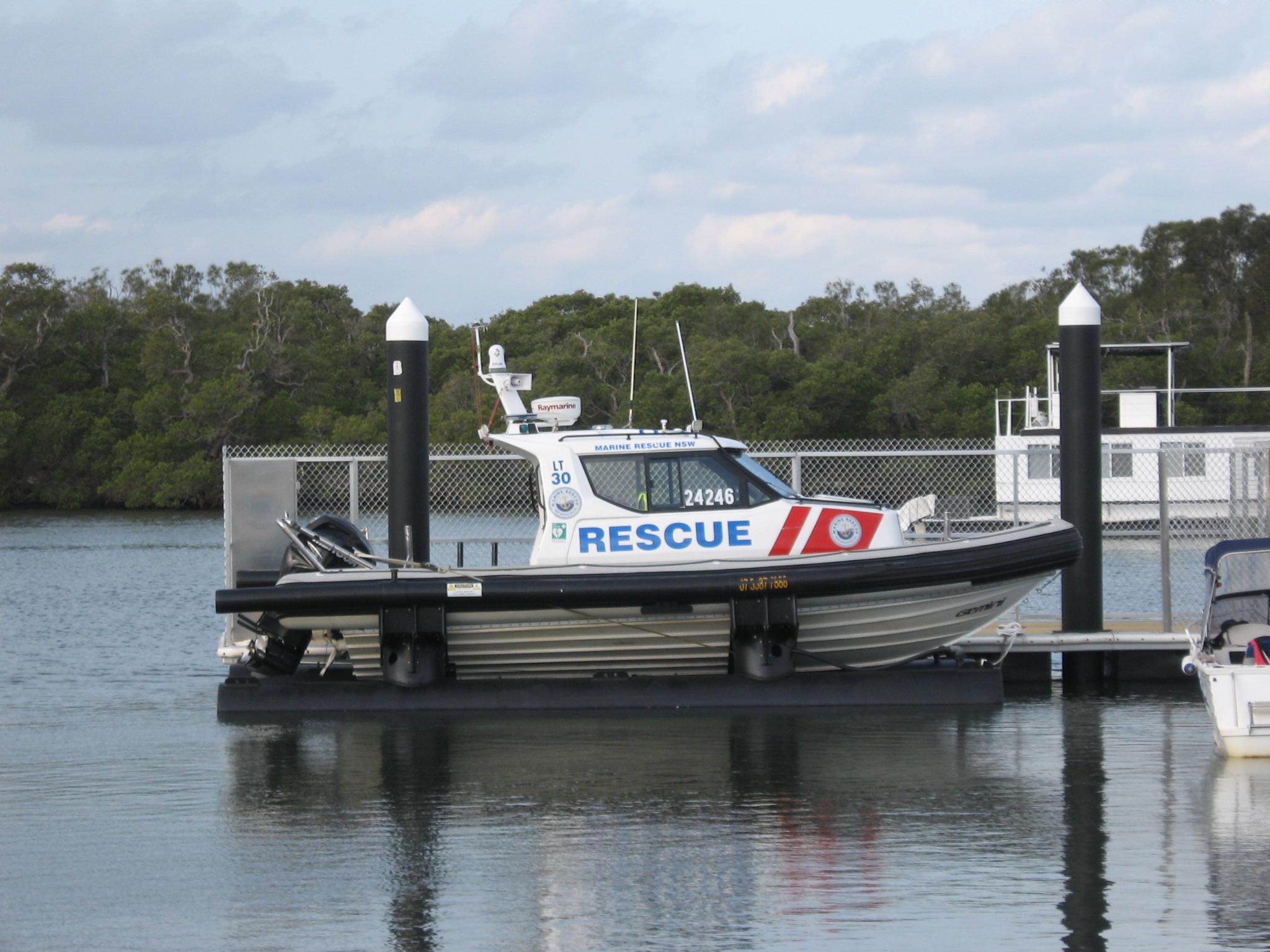 Marine Rescue Lemon Tree Passage needs more members to ensure the safety of those on the water and to ease the work load on those currently serving. It's an ideal opportunity for new residents, retirees or those with time on their hands to get to know other like minded people and make friends. You can put something back into our community and really make a difference. Those interested can serve in a variety of roles and details can be had by phoning them on 49824981or by dropping in to their base station at the top of Whitbread Drive LTP.
Photo: Marine Rescue's rescue craft at its berth in LTP.
---
Seniors' Fete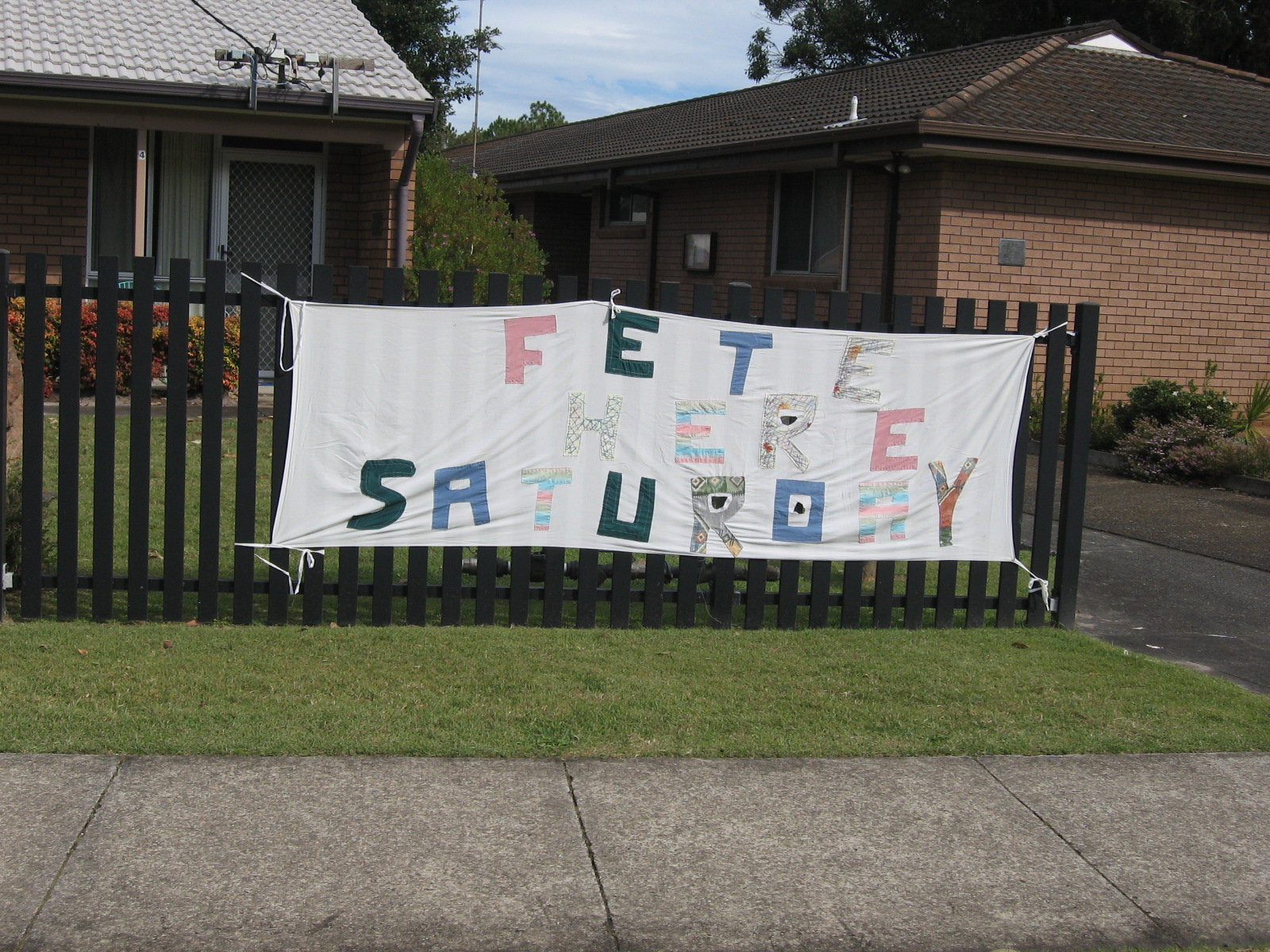 Our Seniors are running their annual fete at their centre this Saturday 5th June which is located just past Tanilba Shores retirement village on the waterfront at Tanilba Bay.
Home made soup, cakes and slices are a great drawcard as are the numerous books, bric-a-brac and sundry items on sale. Our ukulele group will on hand to entertain those present.
See you there!
Photo:
---
Historian Delves into Colonial Times
Former principal of Bulahdelah Central School David Benson has used primary source material to get as close as possible to an accurate portrayal of colonial life around the Karuah River and the northern settlement of Port Stephens.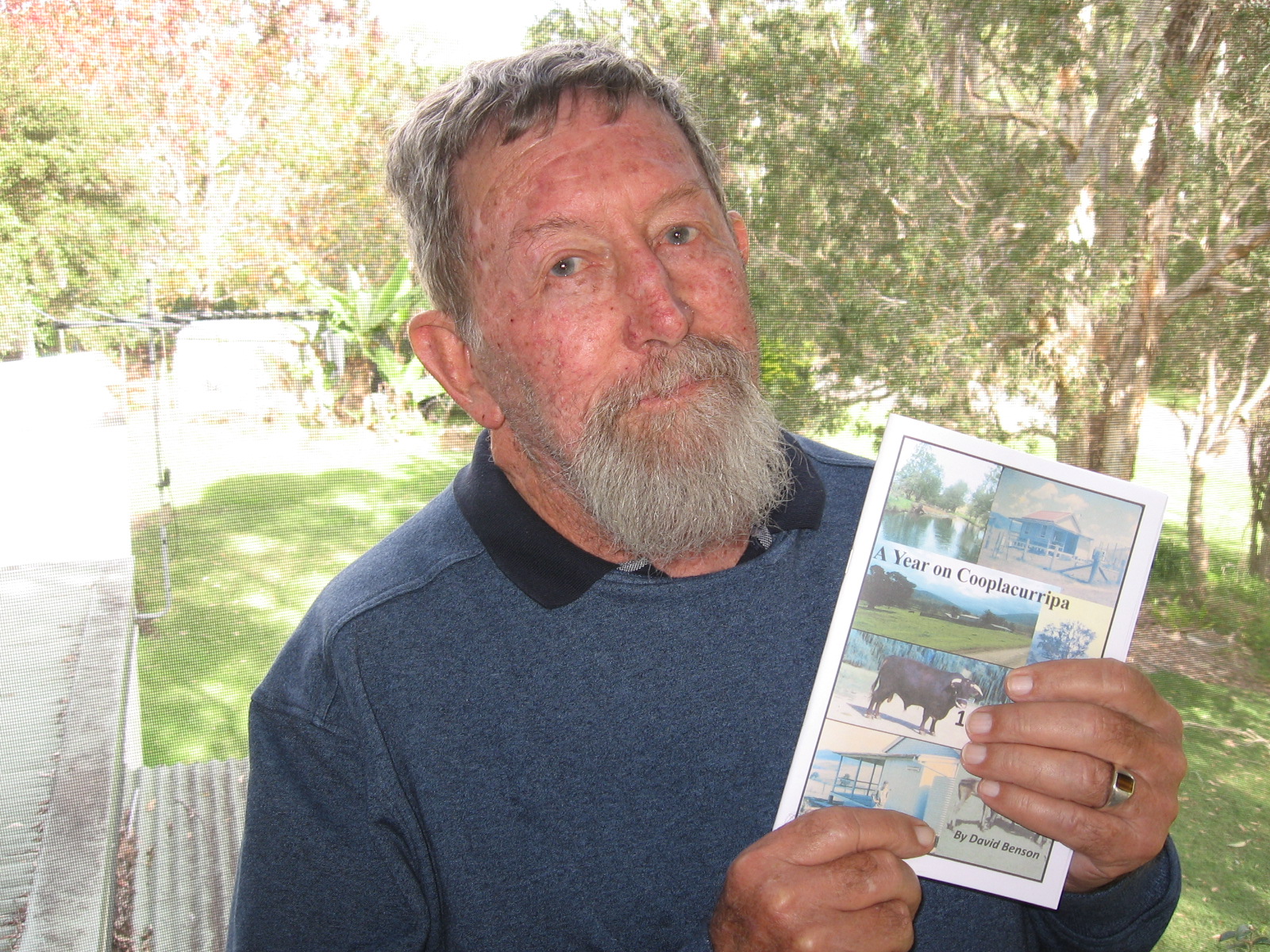 The history of the Australian Agricultural Company is well documented but David dug deeper and brought to light a little known part of their enterprise which led to the sacking of its chief agent.
He even tracked down remnants of their farm, bridges and the access roads to their No.1 farm as it was known. His glossy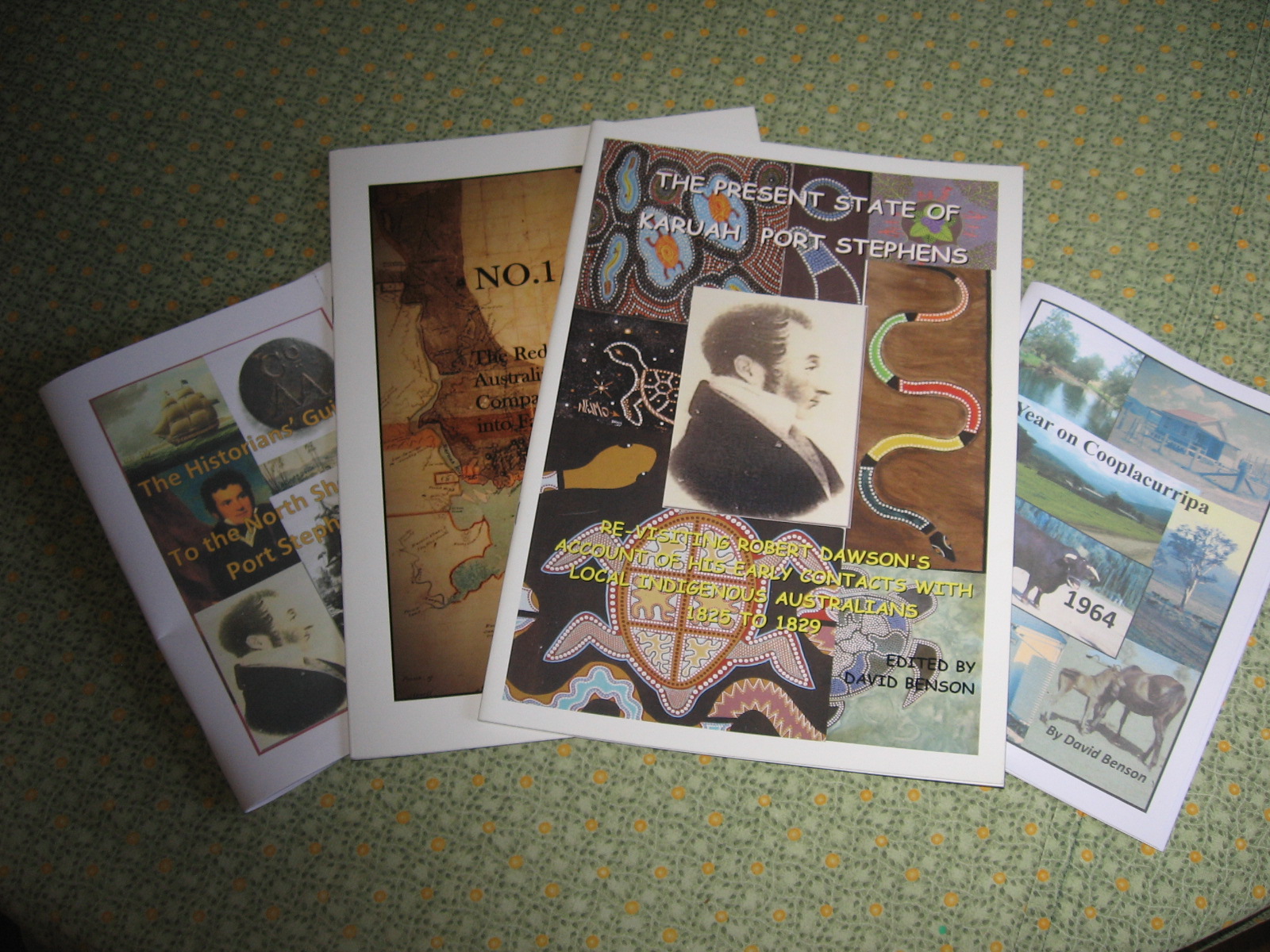 35 page book, liberally illustrated with colour plates, tells the story.
On top of this his 'The Present State of Karuah Port Stephens' sources material from Robert Dawson, who wrote of European interaction with the indigenous people of that time.
Yet another publication of Benson's is 'The Historians' Guide To the North Shore of Port Stephens'. This highlights some of the more remarkable but lesser known historical events and individuals of those times long gone.
Straying from the history trail, David has also put into print his very amusing personal experience as a green young teacher sent to an isolated one teacher school in the 1960s.
He is indeed a talented writer and his 'A Year on Cooplacurriper' is a page turner to lift anybody's spirits. His skills were no doubt honed as a long time English / history high school teacher and subject master.
David took out the Port Stephens Literature Award some years back with his short story: 'An Old Man on Port Stephens'. This award, currently sponsored by News Of The Area, daws entries from all Australian states and has been running for some 15 years.
Those wishing to know more can access details on http://aacoroad.com. You can also listen to a reading of his school teaching memoir on this site.
Photos: David holding a copy of 'A year on Cooplacurripa'......and copies of his other publications.
---
Healthy Development
Social interaction at any age is important but for the young it is critical.
That's why two local churches have created fun times for p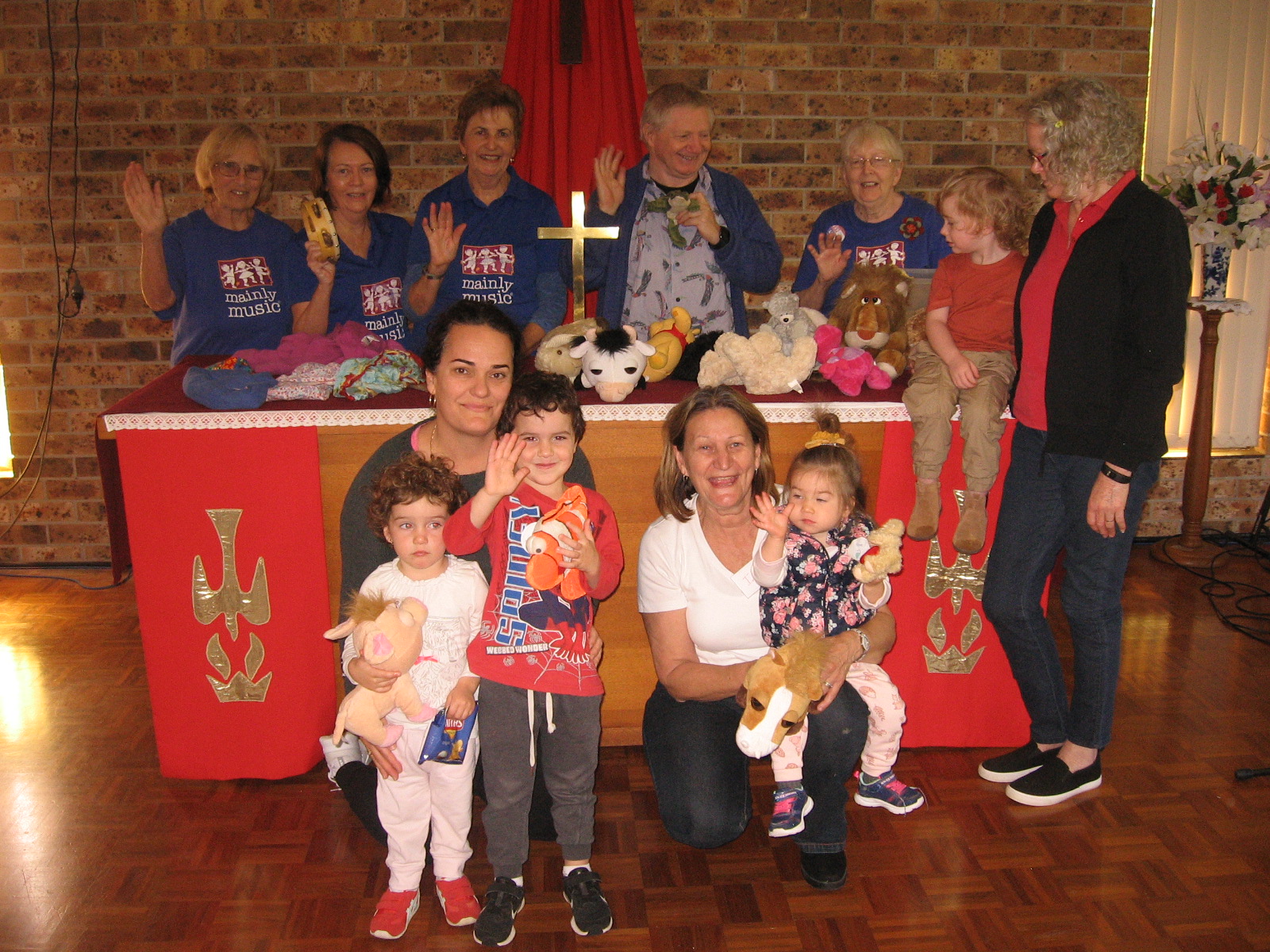 reschoolers which are free and in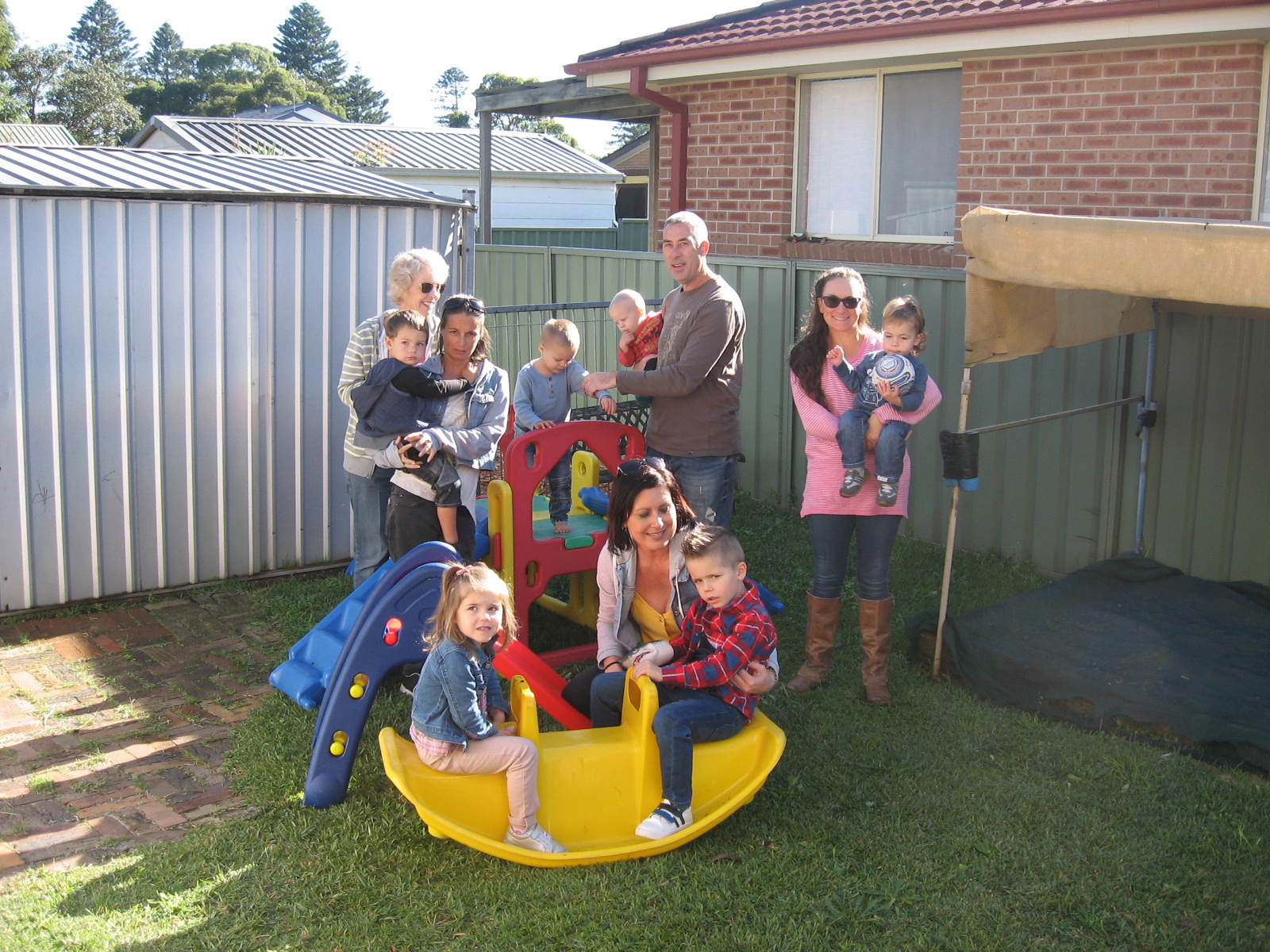 volve both the tiny tots and their carers.
The Baptist Church in Beatty Blvd Tanilba Bay has its 'Play Time' each Wednesday starting at 9.30 am. It is free but a $2 (per family) donation will assist in providing the children with 'play lunch'.
Activities include ustructured play on the numerous pieces of equipment and toys. The little ones can even get inside a jumping castle. There is also a sand pit outside and 'dress up time' is very popular. Songs and all sorts of craft activities provide variety and something new and exciting is added each week.
Just turn up and all will be explained.
Meanwhile at Mallabula's Anglican Church in Strathmore Rd, the 'Mainly Music' program is in full swing and has been going for some 12 years. It is a structured initiative developed in New Zealand which has gone world wide. It provides music and play for pre schoolers and their carers and gives children a chance to think of God in a loving, sharing, environment. 'They get together each Thursday at 10 am
Thirty minute singing and rhythm sessions are followed by play and snacks. Just turn up to find out more.
Photos: The Baptist Church 'Play Time' group and the 'Mainly Music' kids striking a chord at Mallabula.
---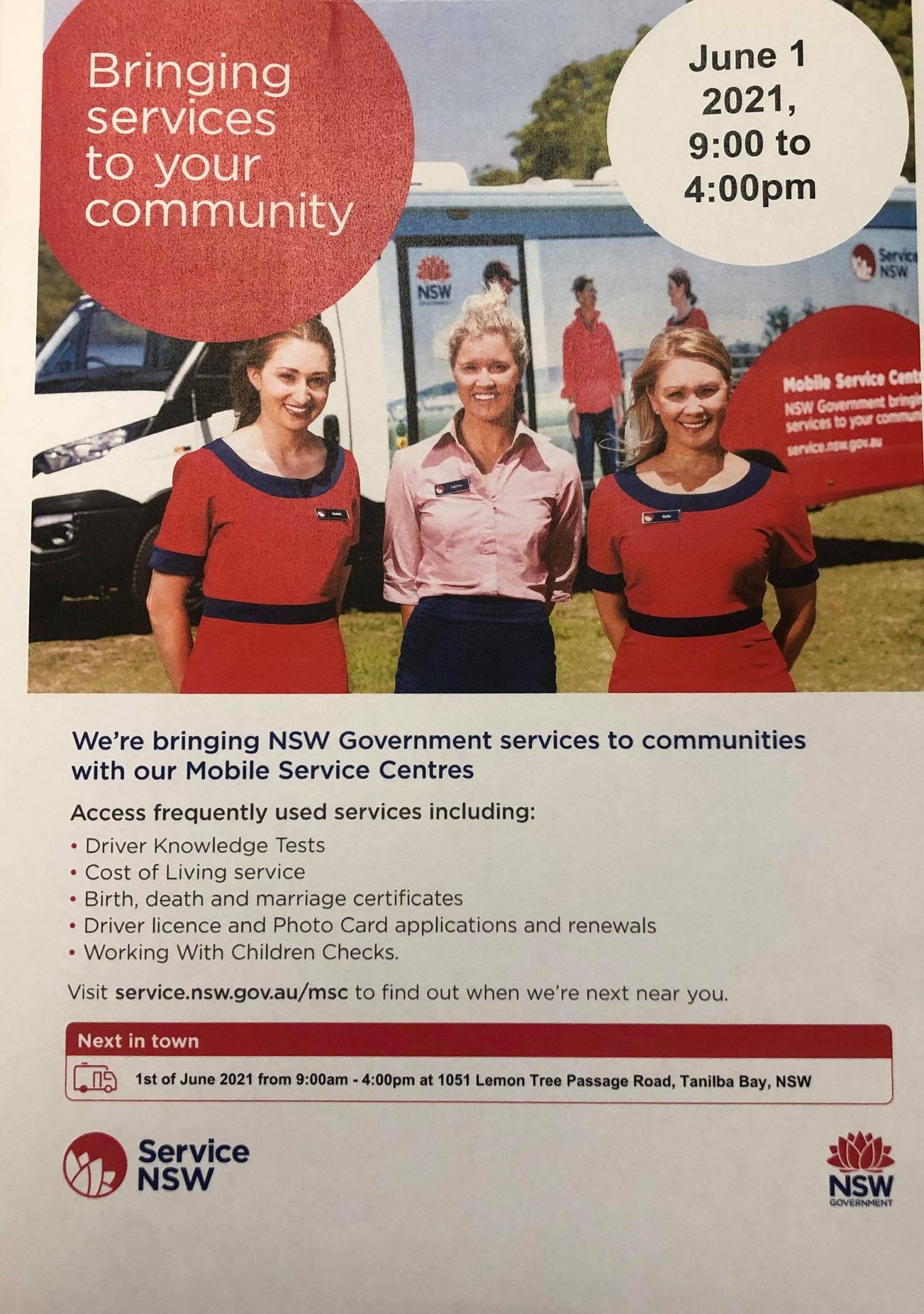 ---
Major Makeover for Mallabula
Tilligerry's existing sporting complex at Mallabula is to be given a major makeover to improve the existing facilities and to make it much more user friendly. This will include access pathways, car parking and the construction of new and updated recreational and sporting venues.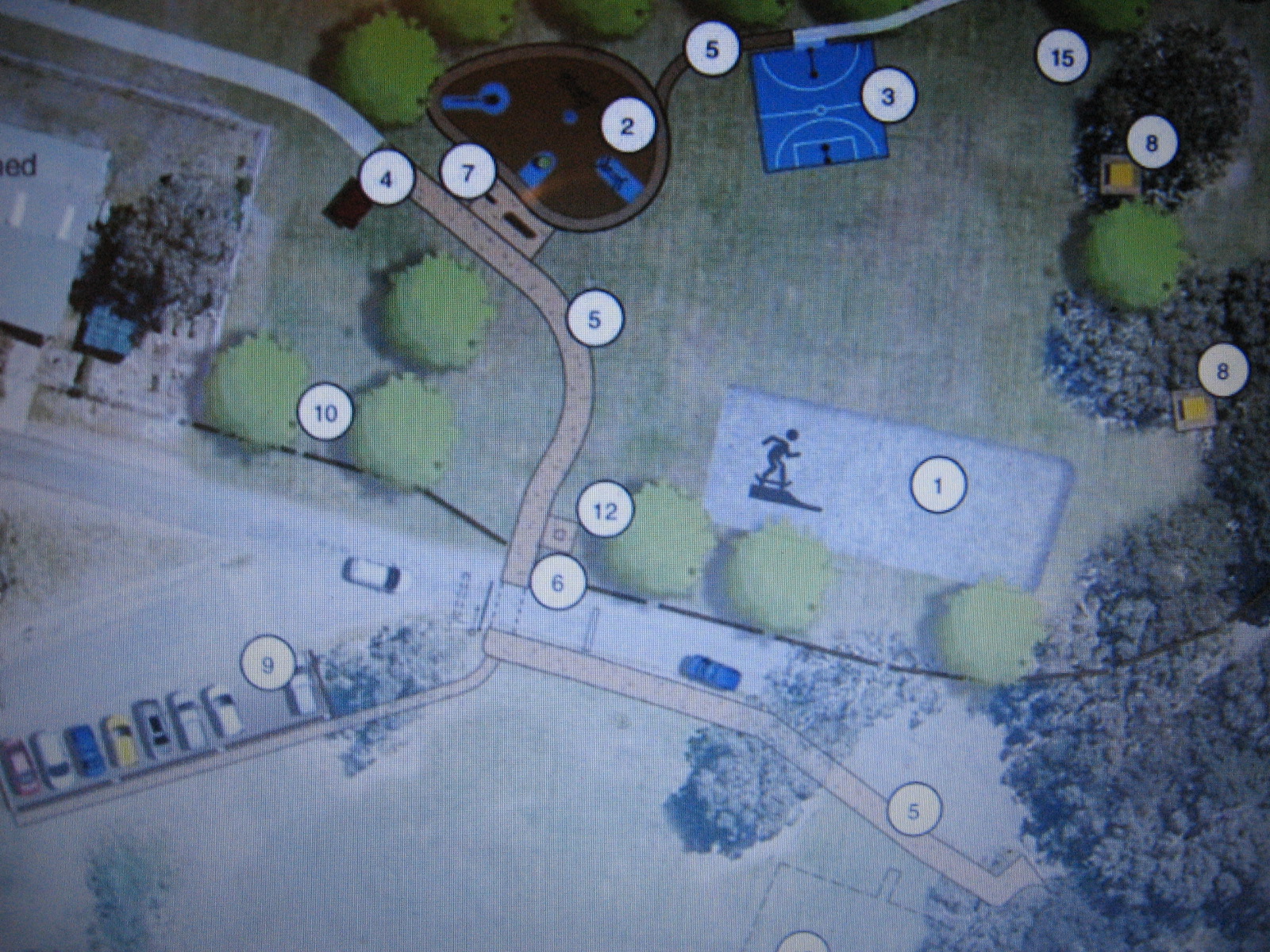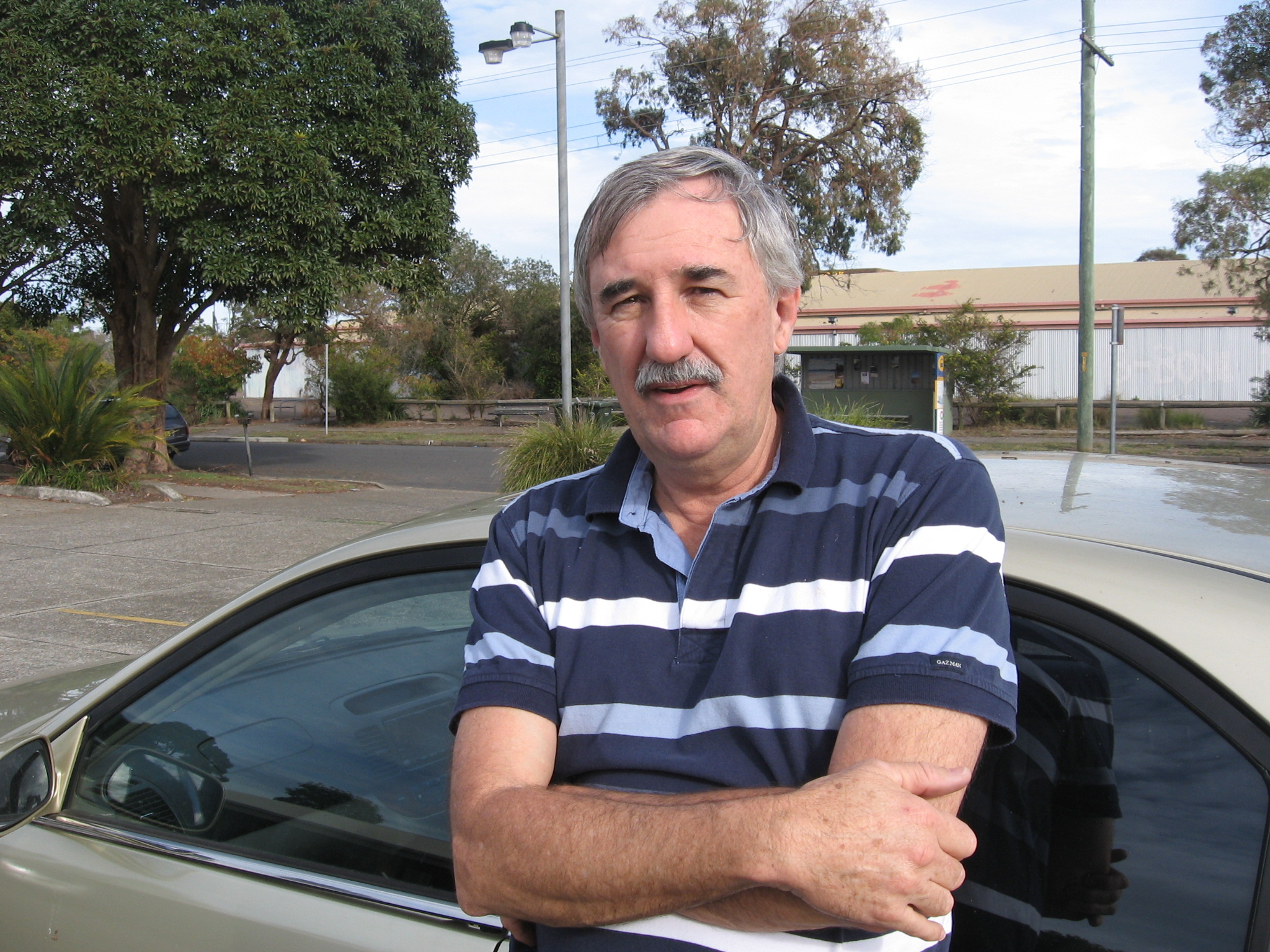 That's not all. According to Councillor Steve Tucker, Henderson Park at Lemon Tree Passage is to get a 'sail' over the platform behind the pool ($90 000) and the waterfront recreational area at Tanilba Bay beside the amenities block is to be upgraded ($40 000) .
"The big ticket spending will be at Mallabula," he said. "This will transform the area into a sporting and recreational hub with much improved facilities," he added.
The planned expenditure is as follows:
Skate park: $230 000; New tennis court: $200 000; Soccer and Little As amenity block: $200 000; Multipurpose court, playground and pathways $260 000.
Two much needed pathways will also be constructed. Avenue of the Allies will get a $600 000 footpath and 'the missing link' connecting Mallabula to Lemon Tree Passage is costed at $800 000.
"All of these proposals have been budgeted for and have been set in train already. We will be consulting with our young people in reference to the skate park design and as the Lions Club will have major input into the Tanilba foreshore project, it would only be fitting to name this new picnic area in their honour," he suggested.
Photos: The planned improvements to the Mallabula Sporting Complex....and Cr Steve Tucker.... "Projects budgeted for and the wheels are already in motion."
---
The Double Vampire Tragedy
All seemed calm and serene one Sunday morning in 1951 near Karuah as Tanilba's Faylie Cook and her father fished from their boat.
Suddenly, a Vampire jet dived from the sky above and crashed into the water. So close was the impact that waves from the site actually rocked the boat.
A few seconds later another Vampire, although apparently trying to pull out of a dive, crashed into the tidal zone not far away. Both pilots were killed.
Vampires were the first jet aircraft to serve with both the Royal Australian Air Force (RAAF) and the Royal Australian Navy (RAN). They were manufactured by De Havilland at their works in Bankstown, Sydney.
On the fateful day, two pairs of Vampires were engaged in cine-gun quarter attack training. The filmed attacks would be later analysed back at RAAF Williamtown to see just how effective their efforts had been.
Each duo consisted of a qualified Vampire pilot and a trainee who was doing a conversion course from propeller powered Mustang fighters.
One of the trainee pilots reported that he was in a condition known as 'compressibility.' This occurred when the jet went too fast and nose dived. His leader instructed him to fare his dive brakes and throttle back. It was of no use and he crashed into the water after as short panicked radio message.
Meanwhile, hearing this drama unfold on the radio, the leader of the other two directed his student to regain formation.
This he tried to do but mistakenly followed the stricken aircraft believing that it was his leader.
He realized his situation too late and despite trying to recover from the dive, crashed into the mud flats at low water.
Vampires served with the RAAF between 1949 and 1960 and were produced as both a single seat fighter and a two seat trainer.
Picture: A vampire jet.
---
Jaz and the Covid Connection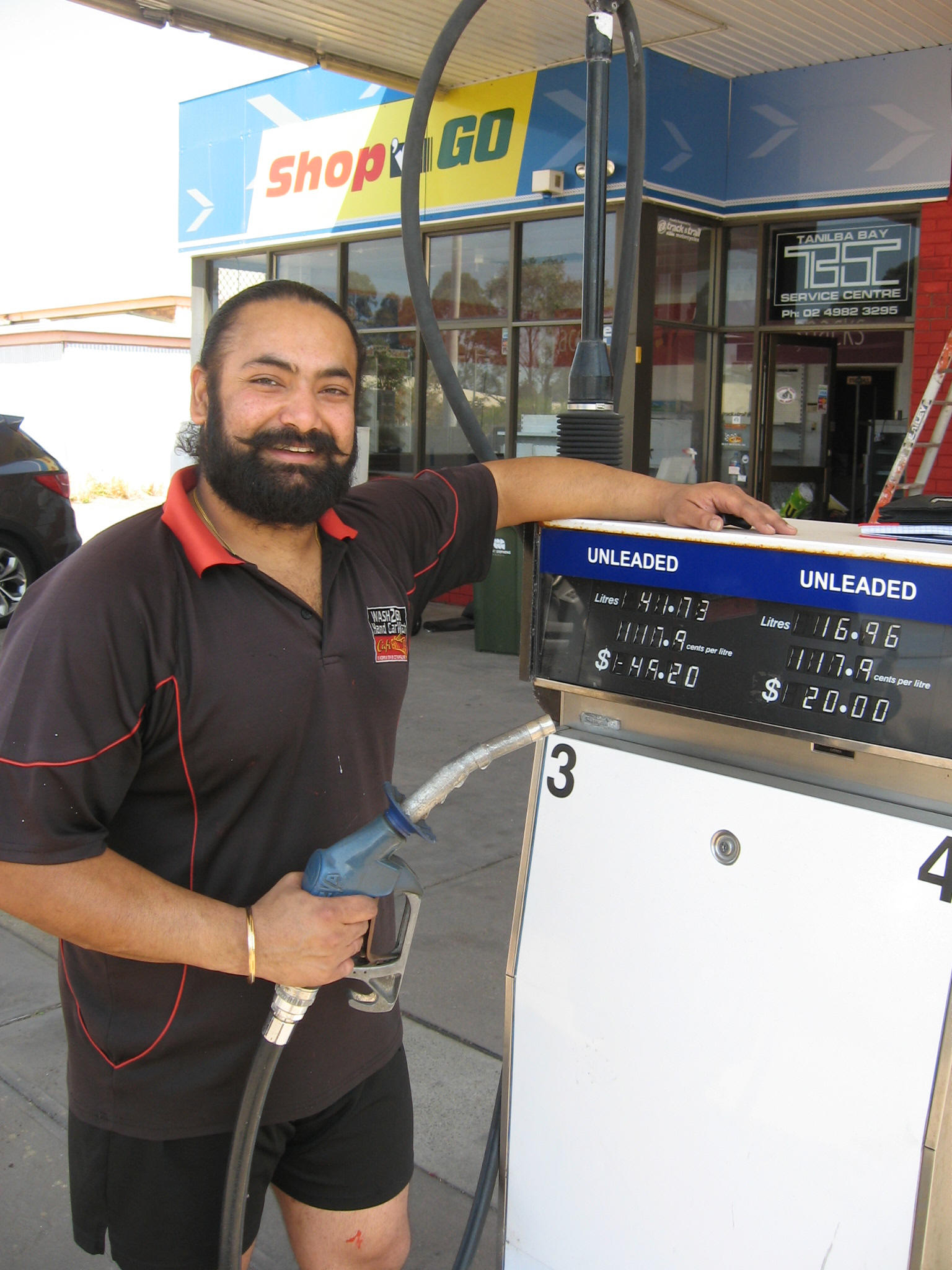 Tanilba Bay service station owner Jaz Saluja is deeply concerned about his family in India with the Covid 19 pandemic out of control. Here, so far, the disease has claimed some 226 000 lives and infected at least 20 million people.
"My family is based around Indore which is in central India and the pandemic has already affected two family members,' he said. Both my cousin and aunt have been infected but thankfully they have recovered," he added.
"We are very worried about my elderly parents who have visited us previously but in 2019 their visa application was put on hold. I can't see any chance of it being granted with the situation as it is," he said.
"The only way we could get back together is if my parents suffered a medical emergency. I would be granted a travel visa but once there, I would in permanent lockdown. There is no way that I could return to Australia," he remarked.
"We contact them daily via video conferencing but it just isn't the same. It has created a lot of stress and anguish for us, " he concluded.
Photo : Jaz at his service station......"A very worrying time."
---
Local Vaccine Rolls Out
The recent floods delayed the roll-out of the much anticipated Covid 19 vaccine but the nationwide distribution is now back on track.
After an initial shipment of 80 doses of imported vaccine, two Tilligerry medical centres are now getting as many as 100 shots of the Australian made 'Astrazeni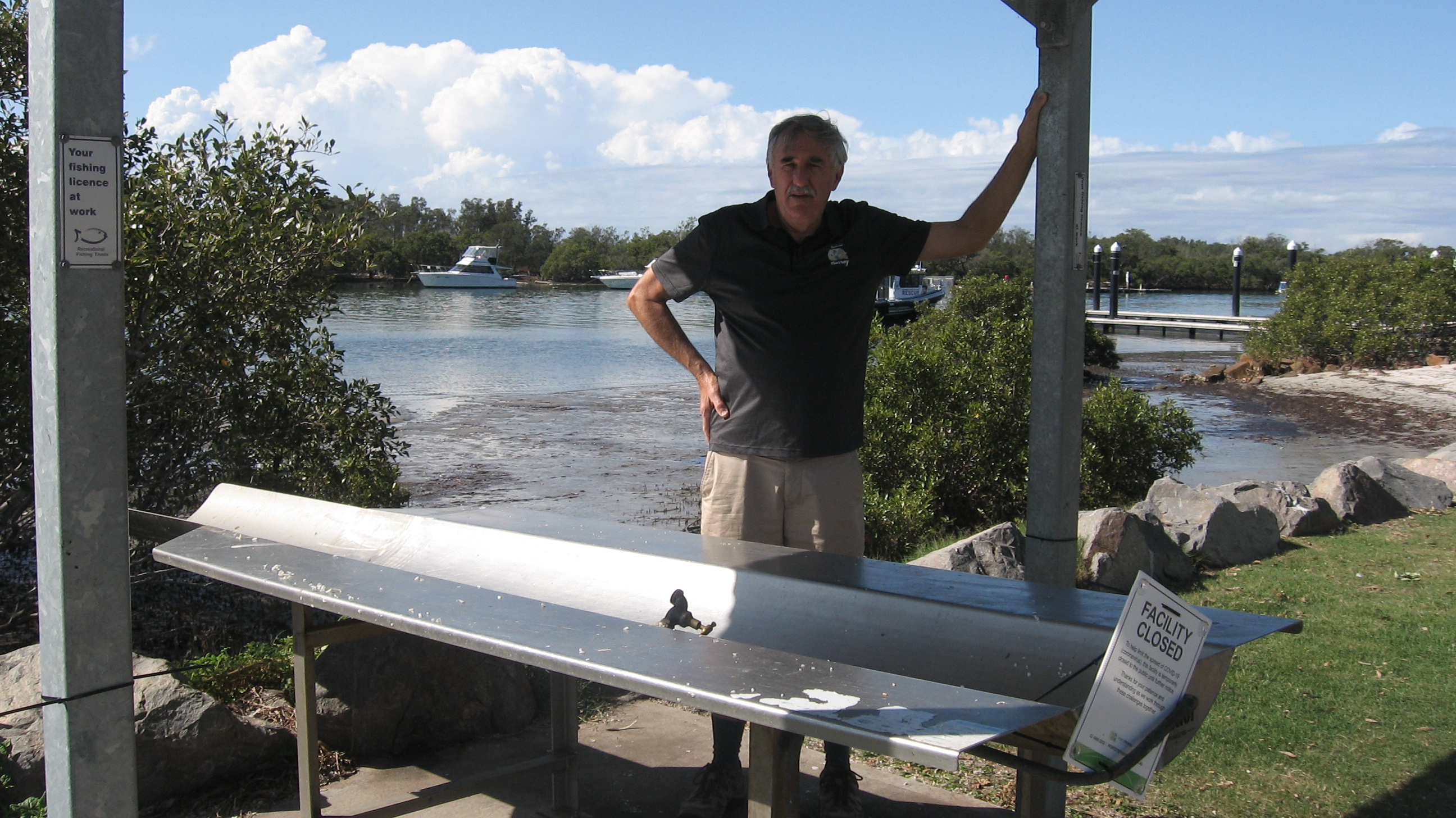 ca' product each week.
The linked practices of the Tilligerry Medical Centre on the main road at Tanilba and the Lemon Tree Medical Practice are currently taking bookings.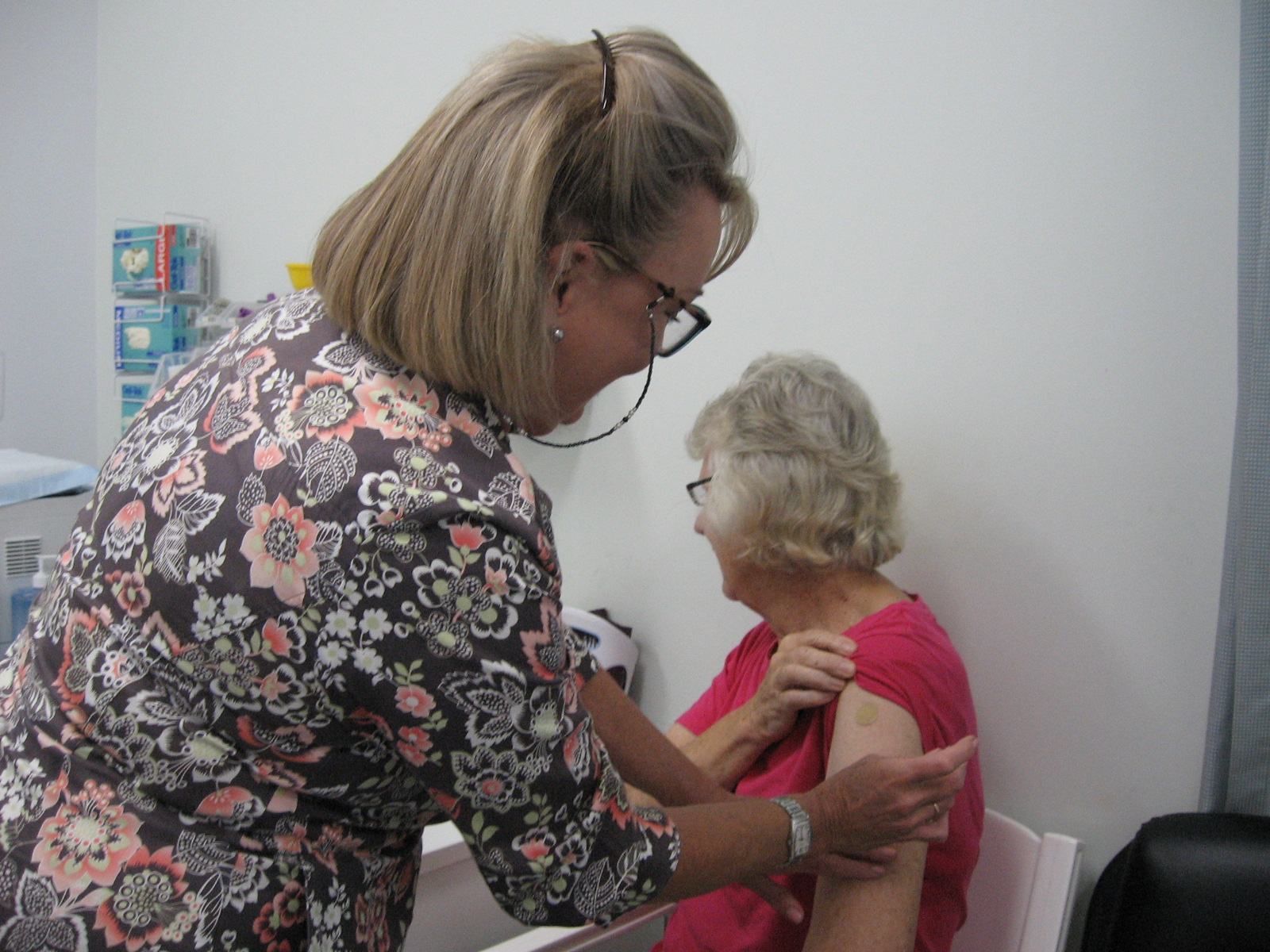 Spokesperson Heidi Lee said that priority is being given to indigenous people over the age of 50 and to others over 70 and particularly seniors with diabetes, respiratory, cardiac or life threatening conditions.
"The innoculation process has been orderly. It's a simple matter of booking in," she said. "A second shot some 12 weeks later is needed and this appointment can be made at the time of the initial visit, " she added.
The pandemic saw just one case reported in Tilligerry in the early stages. It was isolated quickly and the closure of clubs, community gatherings, visitor accommodation, play areas and boat ramps resulted in no new outbreaks.
Local councillor Steve Tucker said that that by coming in hard early, a perfect result was achieved.
" We (Port Stephens Council) were criticised for our actions at the time but the end justified the means," he stated.
Photos: Shot in the arm......Local resident Carole Walker receiving her vaccination jab from resident nurse Tracey Wilson …..and Councillor Steve Tucker at the closed boat ramp site.
---
Boat Storage Change
The 'Boats off the Beach' cleanup has seen most of the dinghies, sailcraft and canoes removed from our foreshores or stored in the racks provided by Port Stephens Shire Council.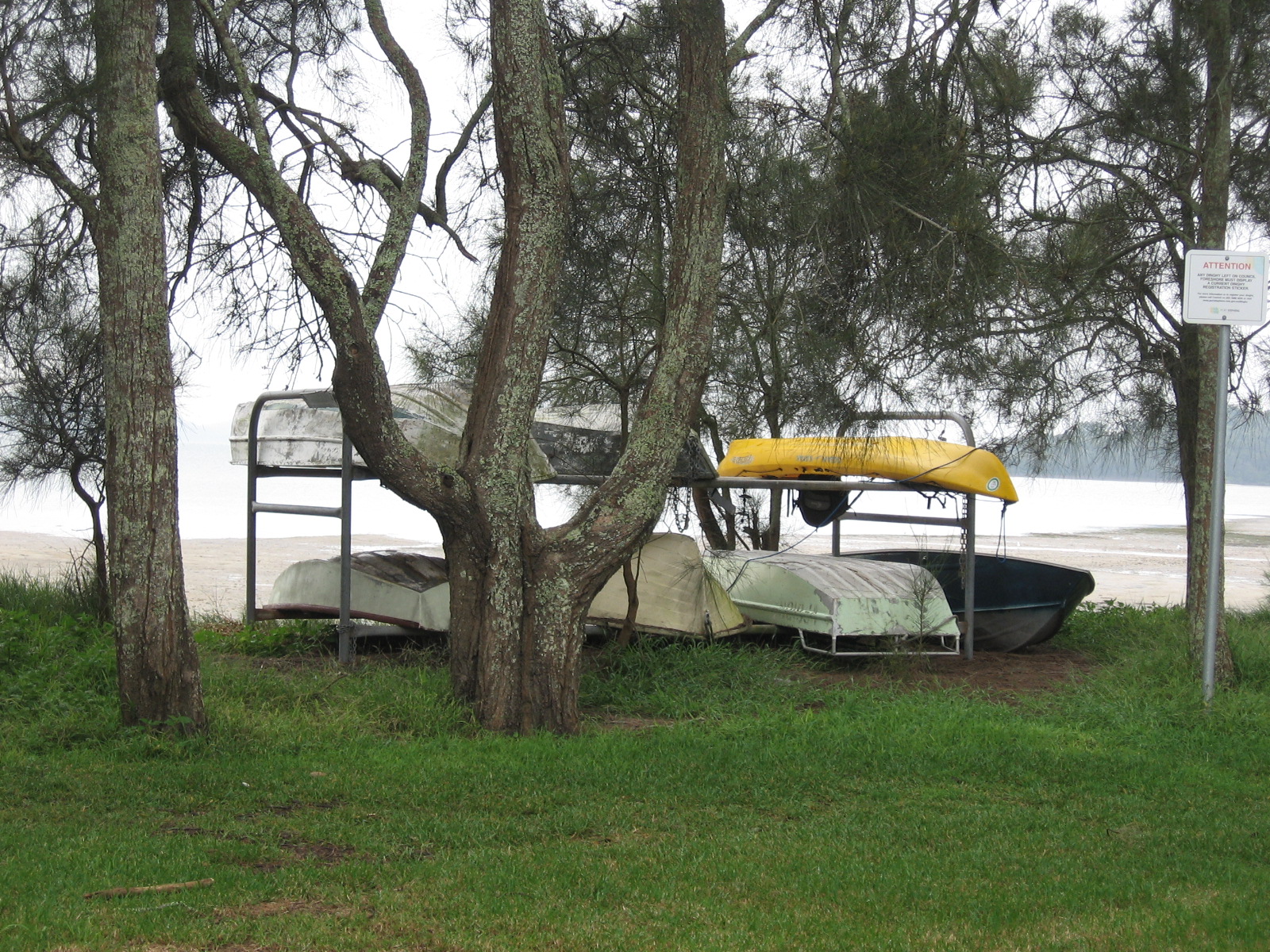 This ongoing campaign saw all craft not stacked in the designated racks have warning stickers fixed to them. After the mandatory notification time they were removed by Council. If they then went unclaimed, they were sent to a recycling centre.
Payment of an annual $100 fee secured a storage place in the two tiered racks near the water's edge.
Following requests from local residents, councillor Steve Tucker said that at Tanilba Bay, canoes and kayaks would also be able to be stored in the dinghy racks.
"This is the only place in the shire where this is the case," he said."Some people didn't like the dinghies being taken from the water's edge," he remarked. "They felt that the ambience of the bays would be lost. If you look at paintings of the bays, there always seems to be upturned boats featured in these artworks," he added.
"We just had to bite the bullet and make a blanket rule because at some popular beaches, the public was crowded out by the clutter of dinghies on the sand," he said.
Photo: A kayak alongside dinghies in a storage rack at Tanilba Bay.
---
Blowing up the School
"Nothing!" This is the standard answer to enquiring parents when they ask their kids what they did at school each day. There was however a very different answer to the same question in the early 1980s from kids coming home from the old Lemon Tree Passage school.
"We blew it up!" was the response from pupils and in part they were right.
But, dear reader we are getting ahead of ourselves so it may be wise to set the scene which led up to this exciting event people still talk about today.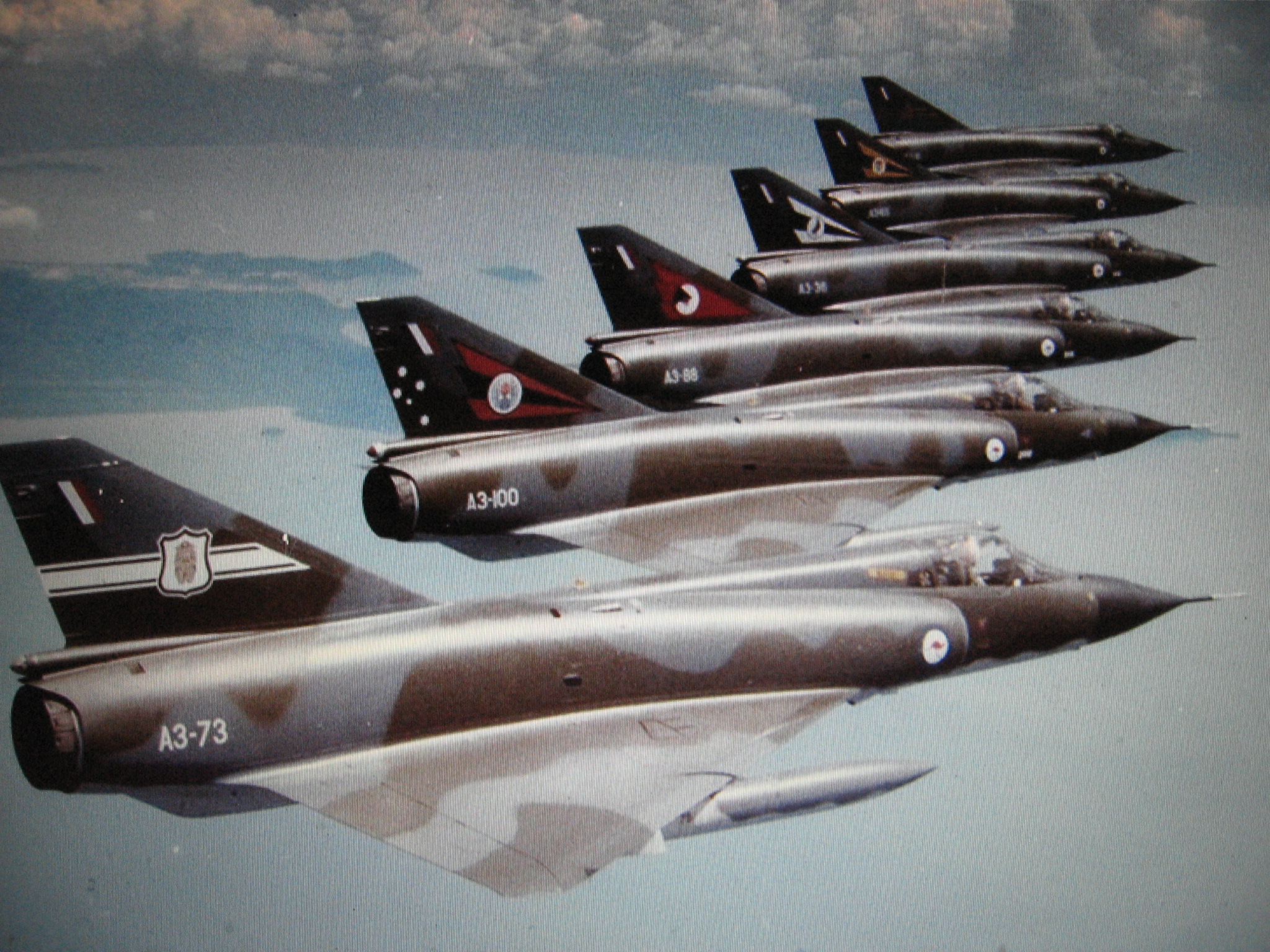 In these times there was a very close working relationship between the Lemon Tree Bushfire brigade and the RAAF. Several brigade members were active or former members of the air force and civilian firies were made members of the sergeants' mess.
It probably all started when the brigade was out at the old Oyster Cove parachute drop zone. RAAF personnel were running out two parallel lines of half 44 gallon drums and pouring kerosene into them. They were to be involved in war games when fighter aircraft were to 'attack' the base from an aircraft carrier off the coast in a night-time 'raid' The RAAF personnel were constructing a fake runway to decoy the US planes. Try as they might the kerosene just wouldn't ignite.
The firies explained that they mixed petrol with kerosene for their drip torches to make them more ef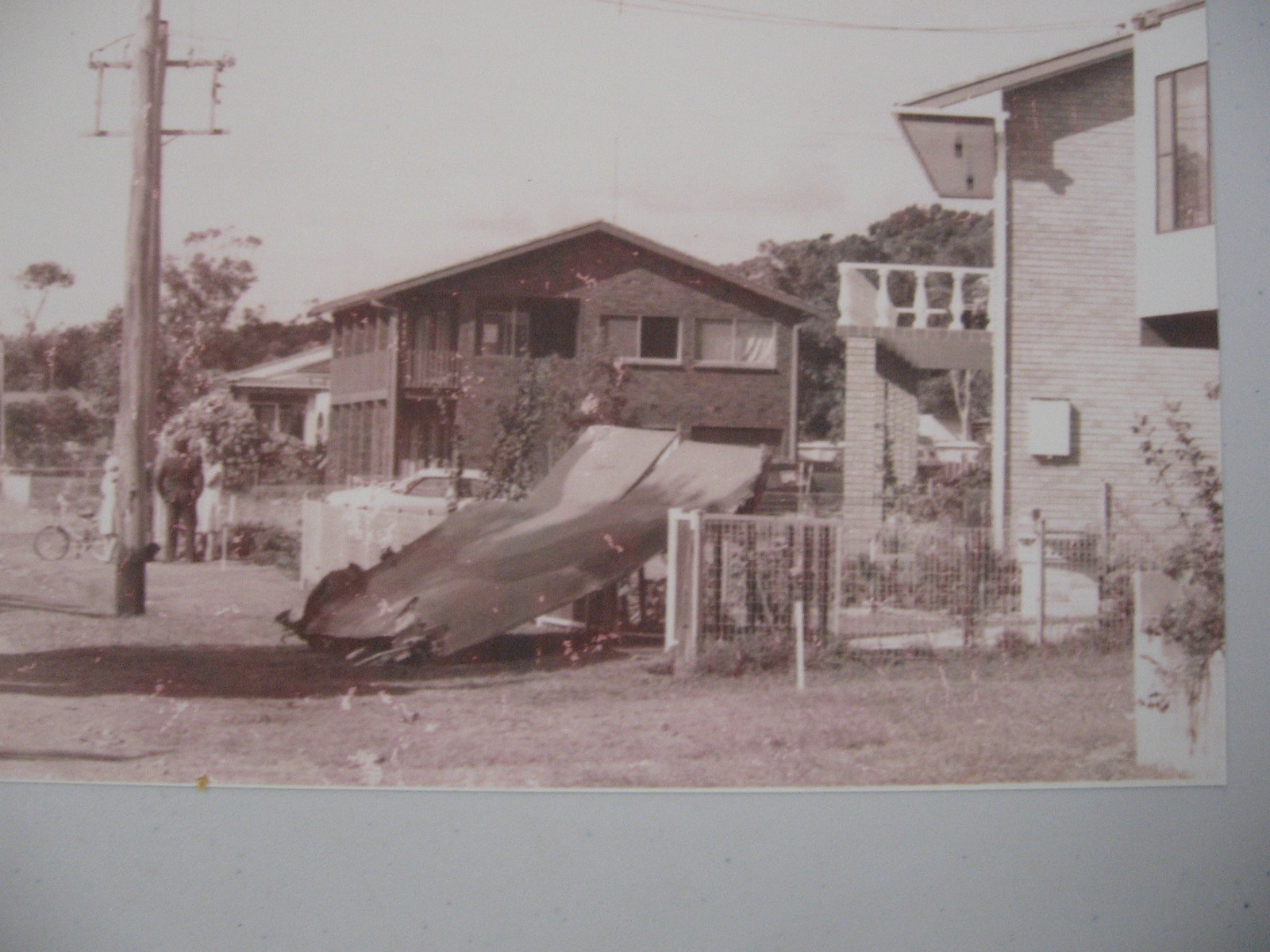 fective and drove back to the station to get some. It worked and the RAAF contingent invited the brigade to watch the action. RAAF Williamtown was blacked out and the fighters swooped down out of the night sky to 'attack' the artificial runway. The RAAF won the war game.
To get some decorative stone for the gardens outside the fire station the RAAF demolition officer came out and blasted the old quarry at Mallabula. He did the same with a rotted out channel marker in the bay.
The school principal was worried about the huge gum trees overhanging the lower playground and their threat to the pupils. A phone call to the base had the demolition guy out with a bus full of work experience kids and explosives.
One by one the towering gums crashed to the ground with the schoolchildren watching on from a safe distance. A senior pupil was even allowed to press the plunger for the last tree.
But there's more! The debris was bulldozed into a huge pile which became a bonfire for cracker night.
Another exciting day was when a ''Mirage' fighter crashed into the foreshore of Tanilba almost demolishing a row of houses after the pilot had ejected. The grainy picture shows a wing of the aircraft up against a waterfront property fence. The fire brigade was on the scene quickly to cordon off the area.
Today of course none of this type of thing could happen. You see, strict protocol and OH&S issues have put an end to it....and stopped people having fun as well.
Photos: A flight of RAAF Mirages … and the old photo of a wing from the crashed aircraft at Tanilba Bay.
---
Birds of a Feather
Apart from being a safe swimming place, the sandflats between Mallabula and Tan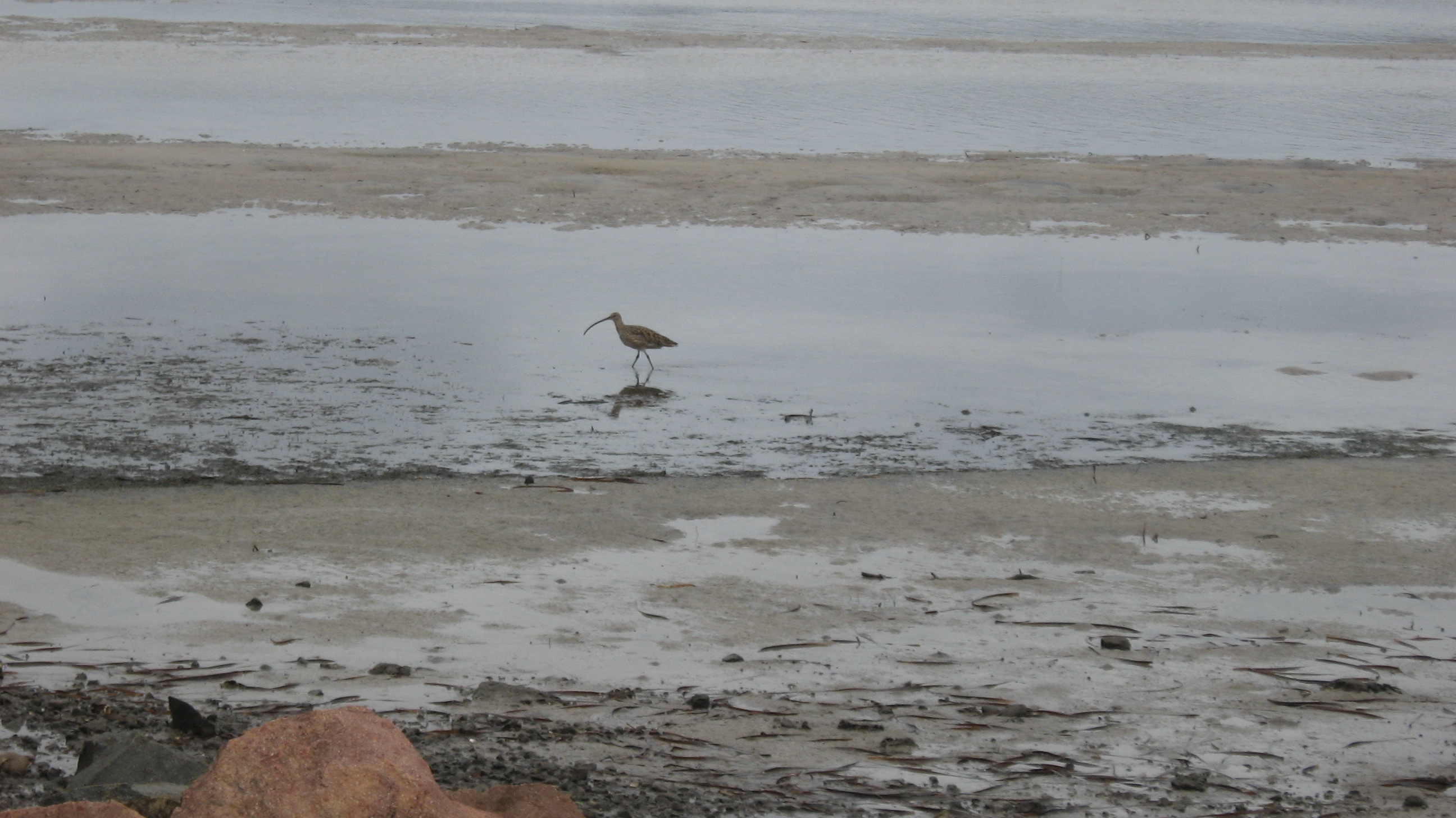 ilba Bay provide a protected and popular foraging area for migratory birds.
At high tide, particularly during the night, stingrays glide in and shovel up the soldier crabs. That's why there are so many dished out holes visible across the sand. Whiting and bream then scour these depressions for tasty morsels left behind.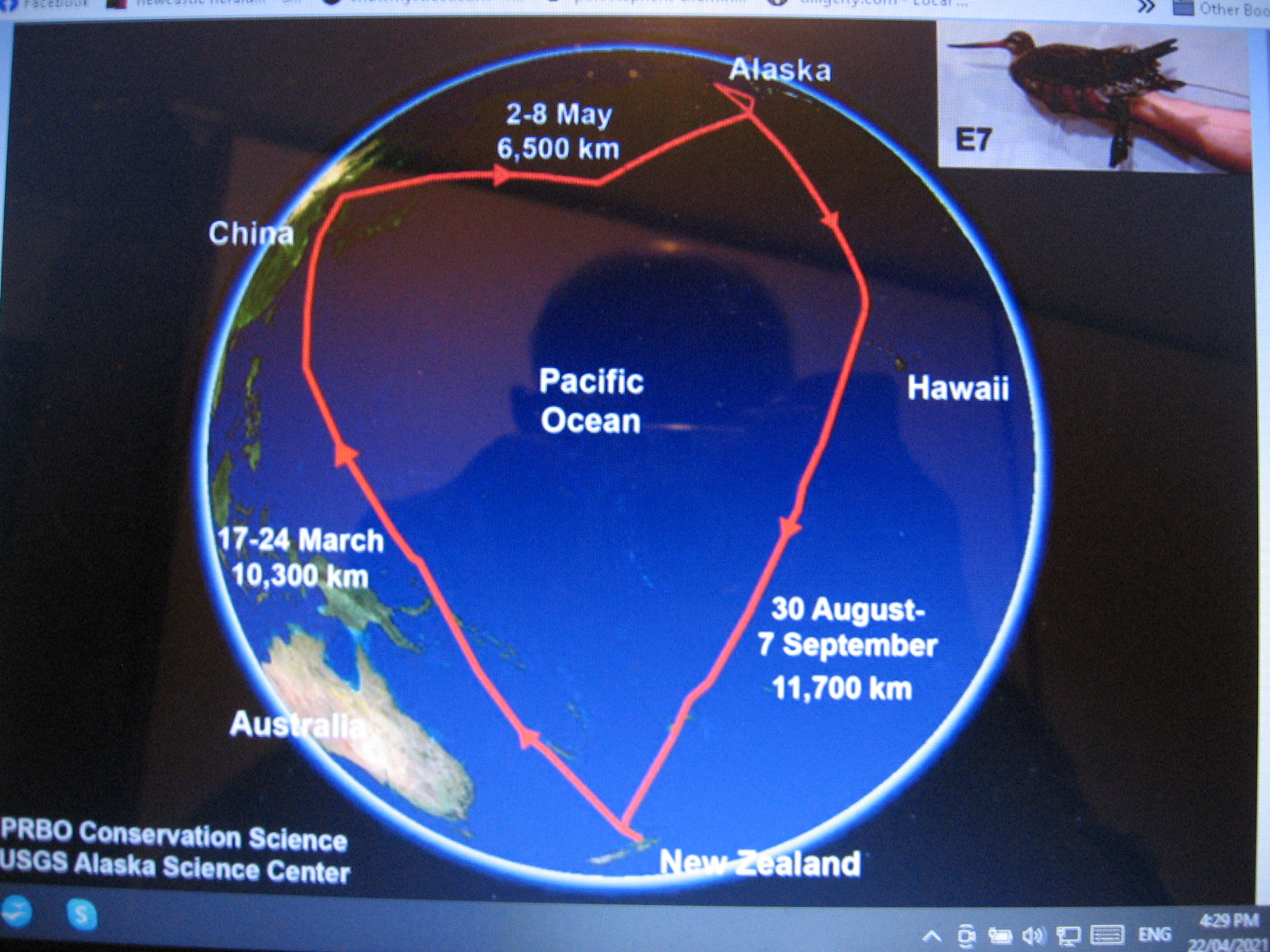 The best time to capture on camera the waders is on the incoming tide. It is then that the curlews, snipe, godwits and tattlers work the tide line as nippers and worms clear their holes and start to feed. The eagle eyed long billed waders spot the tiny telltale bubbling fountains and thrust their bills down to snaffle them.
If, however we look at the big picture on an international scale, a serious and threatening problem has developed. In fact, it has led to some three quarters of the migrant bird population disappearing in just a few decades.
The first chill autumnal westerlies are the signal for the waders to head north to their breeding grounds in Asia. Indeed they can venture as far north as Siberia. They gorge themselves for the long staged flight ahead and depart. Sadly, many of their tidal feeding grounds along the way have disappeared. Governments have let developers bulldoze land fill over the tidal zones to build resorts. In short, many of the birds simply starve and do not reach their northern summer nesting sites. They just don't come back.
To illustrate the amazing migratory journeys of these athletic avians we turn to E7, a female bar tailed godwit fitted with a minute tracking device. It left New Zealand and flew non stop to China, a distance of some 10 300 km. She then flew to Alaska, covering 6,500 kms. Back it then came to New Zealand after a trans Pacific flight of 11 700 kms.
Photos: A lone wader feeding on the Mallabula sand flats...... and the tracked flight of E7, a female New Zealand godwit.
---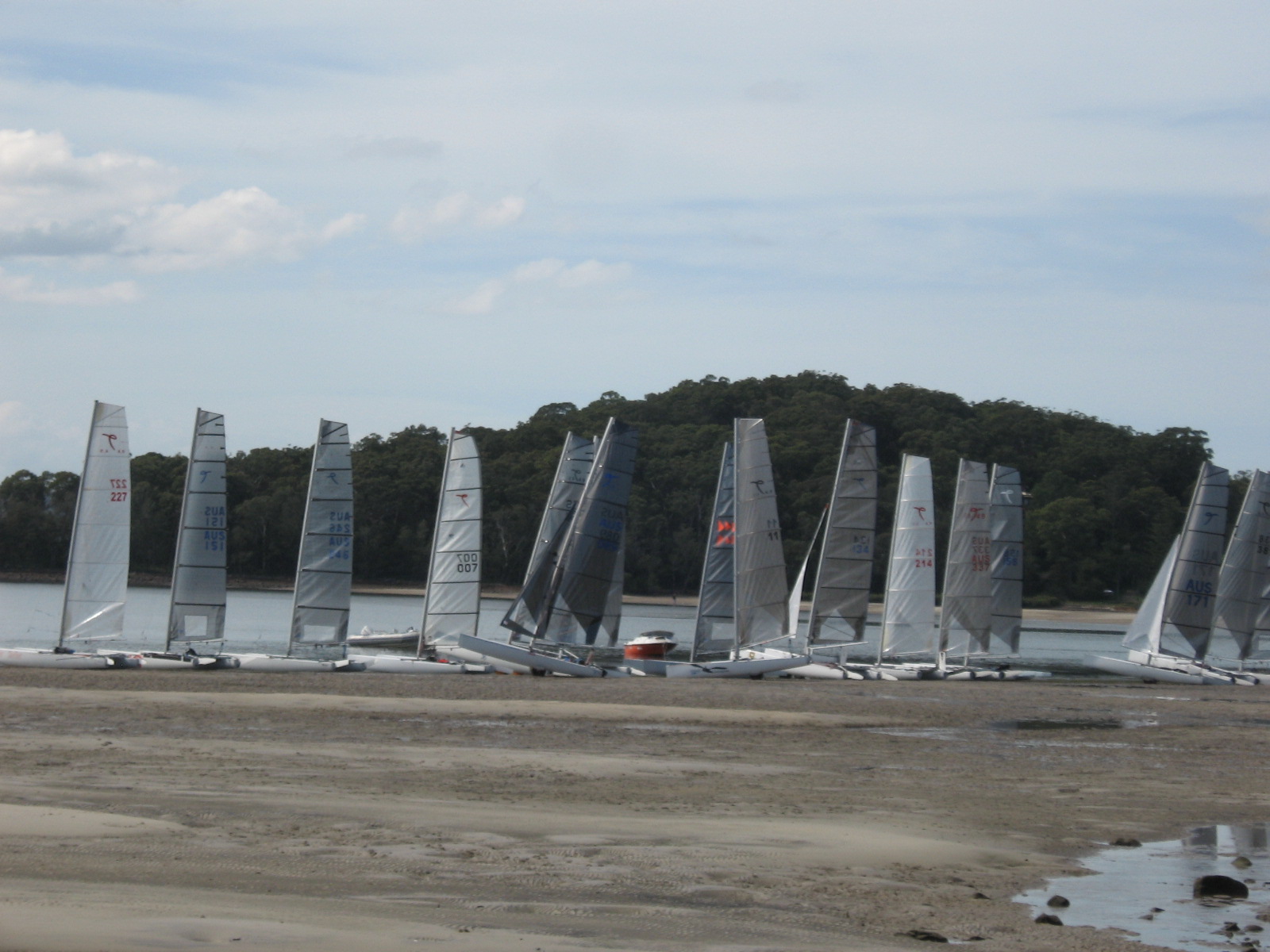 Locals Scoop the Pool
It was very much a case of local sailors 'scooping the pool' at the state catamaran titles decided on Saturday 24th April on the waters of Tanilba Bay.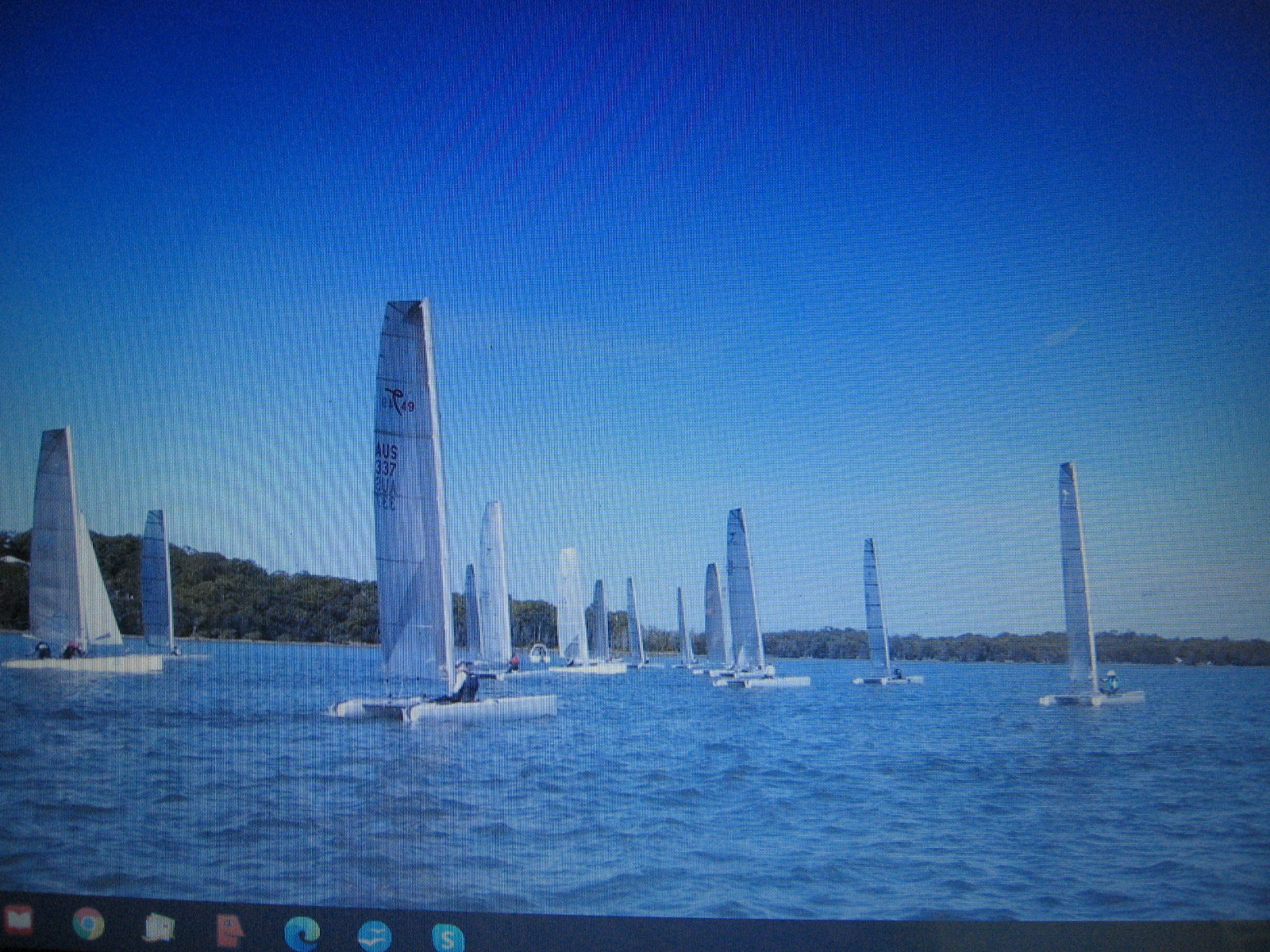 Taniba Sailing Club hosted the event after it was transferred from Jindabyne in the Snowy Mountains.
Very liitle wind ruffled the sails for the two morning races but a sou' easter kicked in for the two deciders after lunch.
The light flukey winds didn't test some of the more seasoned sailors but locals Dave Young, Mike Colecliffe and Sam Breaden finished first, second and third respectively after the four heats were contested.
Some 18 craft vied for the titles and sailors from as far afield as Canberra, Batemans Bay, Wallerewang, Port Macquarie regularly come together for this event.
The family oriented club welcomes new members, particularly juniors who are taught the ropes by Sam Breaden on 'Bic' trainers. Their facebook page has all the details.
Photos: Lined up on the sand ready to contest the titles ….and cats jockey for position in the light flukey breeze.
---
Big Day at Tanilba
In one of the largest crowds seen for many years, Tilligerry celebrated ANZAC day with some 400 people turning out for the commemorative service on the lawns outside the club.
Whereas most RSL club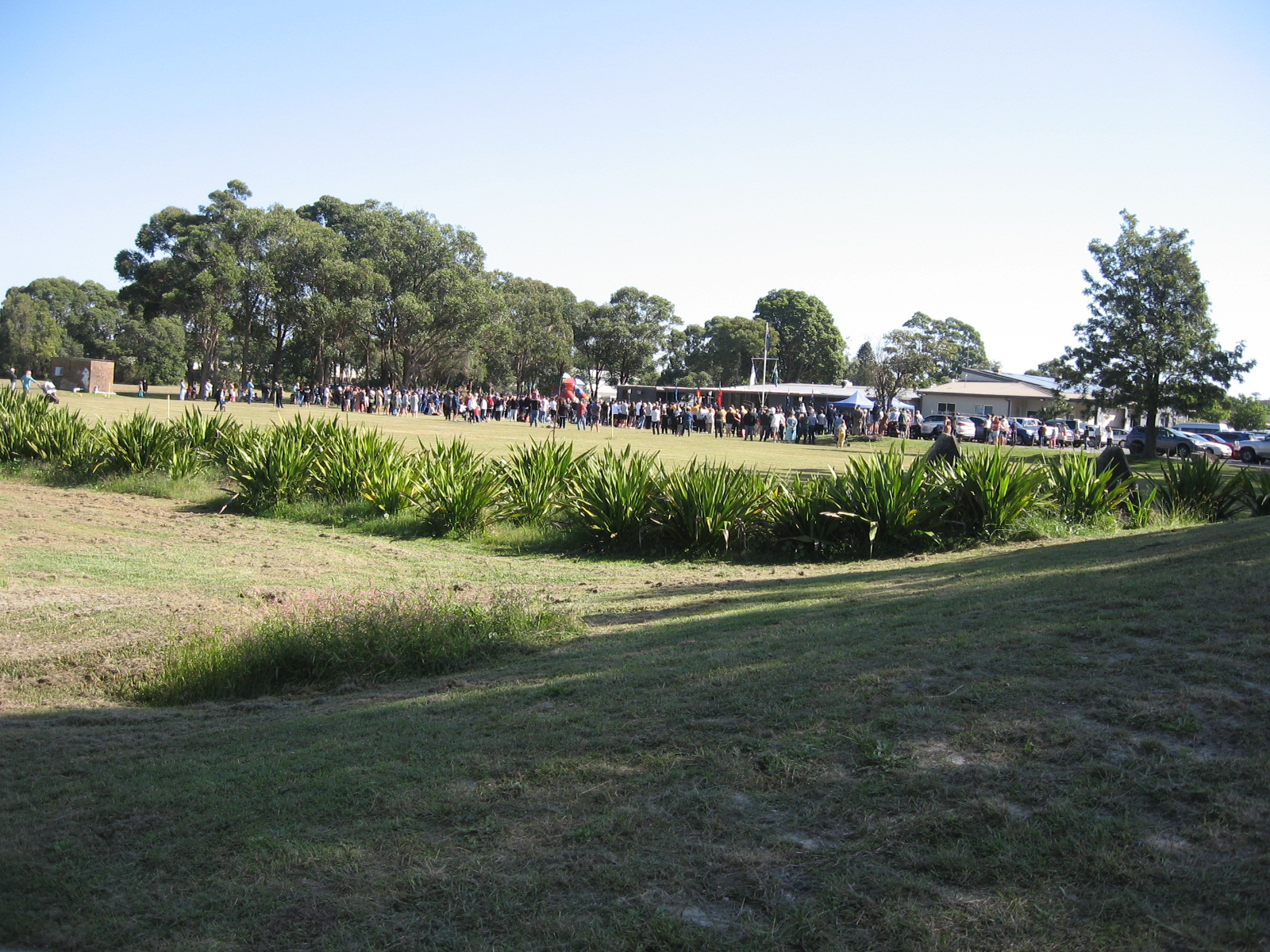 s cancelled their marches, Tilligerry continued with their long standing tradition, assembling in Avenue of the Allies Tanilba Bay and proceeding down the main road to the club.
With many of the older veterans unable to march, a cavalcade of golf carts bearing them led the march with residents applauding as they motored past.
Children from our local schools, sports clubs, scouts and youth groups were there as well as contingents from Marine Rescue and the RFS.
A smartly turned out unit from RAAF Williamtown added colour to the occasion.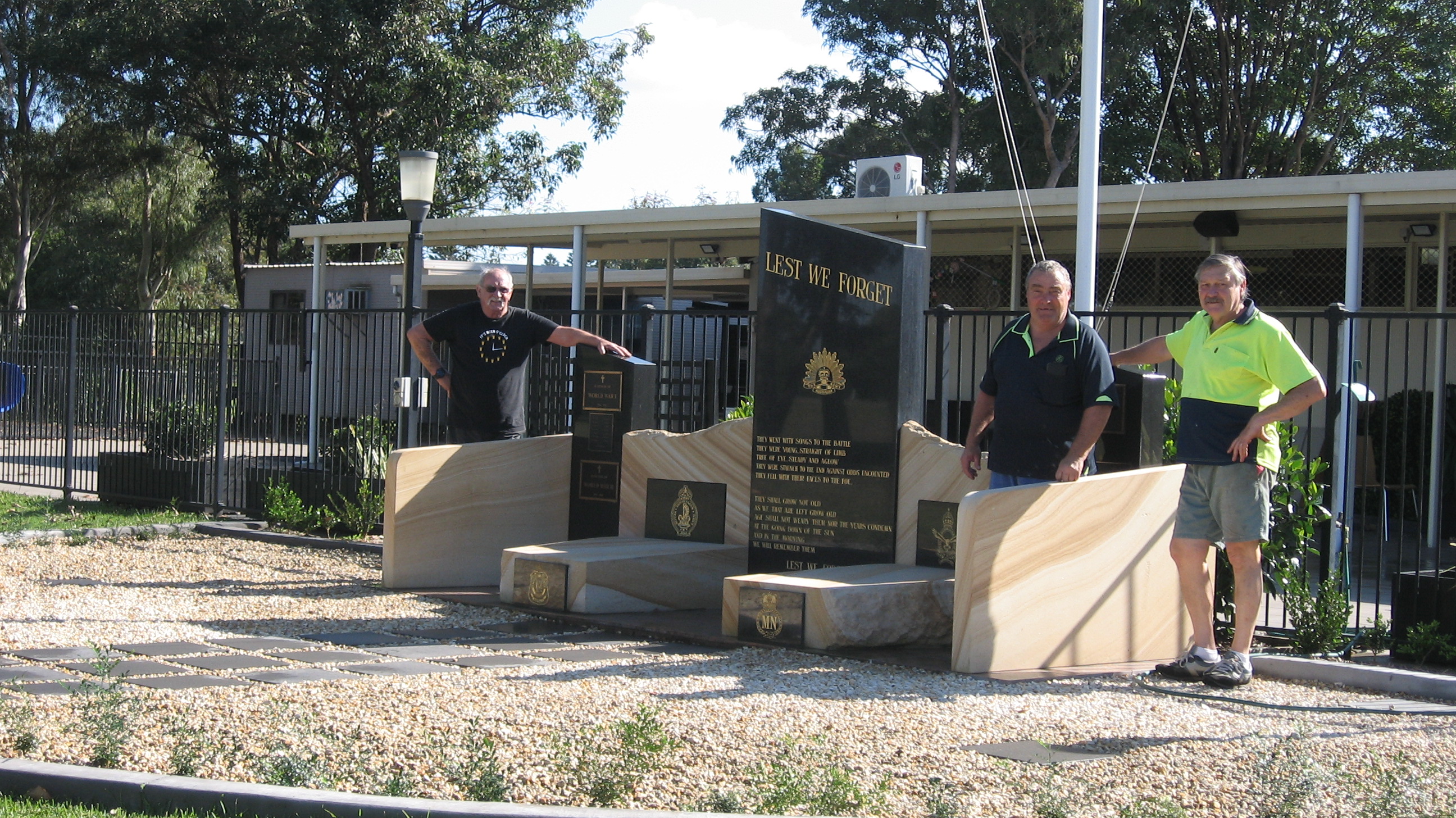 Over the past year or so a major makeover of the RSL club and its surrounds has made it something of a showpiece with most of the work being done by voluntary labour.
The cenotaph in particular was upgraded with new stonework and decorative gardens to enhance the memorial. Another feature was the construction of an alcove of remembrance near the entrance. Individual plaques have been set in the walls for members who have passed on with their service details etched in bronze.
If you look at the picture of the cenotaph, you will notice the granite centrepiece cut at an angle. This is to signify lives cut short for those who didn't return.
Photos: The assembled crowd at the RSL, ANZAC Day 2021 ...and members working on the upgraded memorial and garden.
---
To Russia with Love
With Anzac Day approaching, it's probably appropriate to focus on the RAAF as this year celebrates the centenary of its formation in 1921. We will also trace the service of a certain Grant Lindeman who retired as a distinguished WW2 commander to become an oyster farmer in Lemon Tree Passage.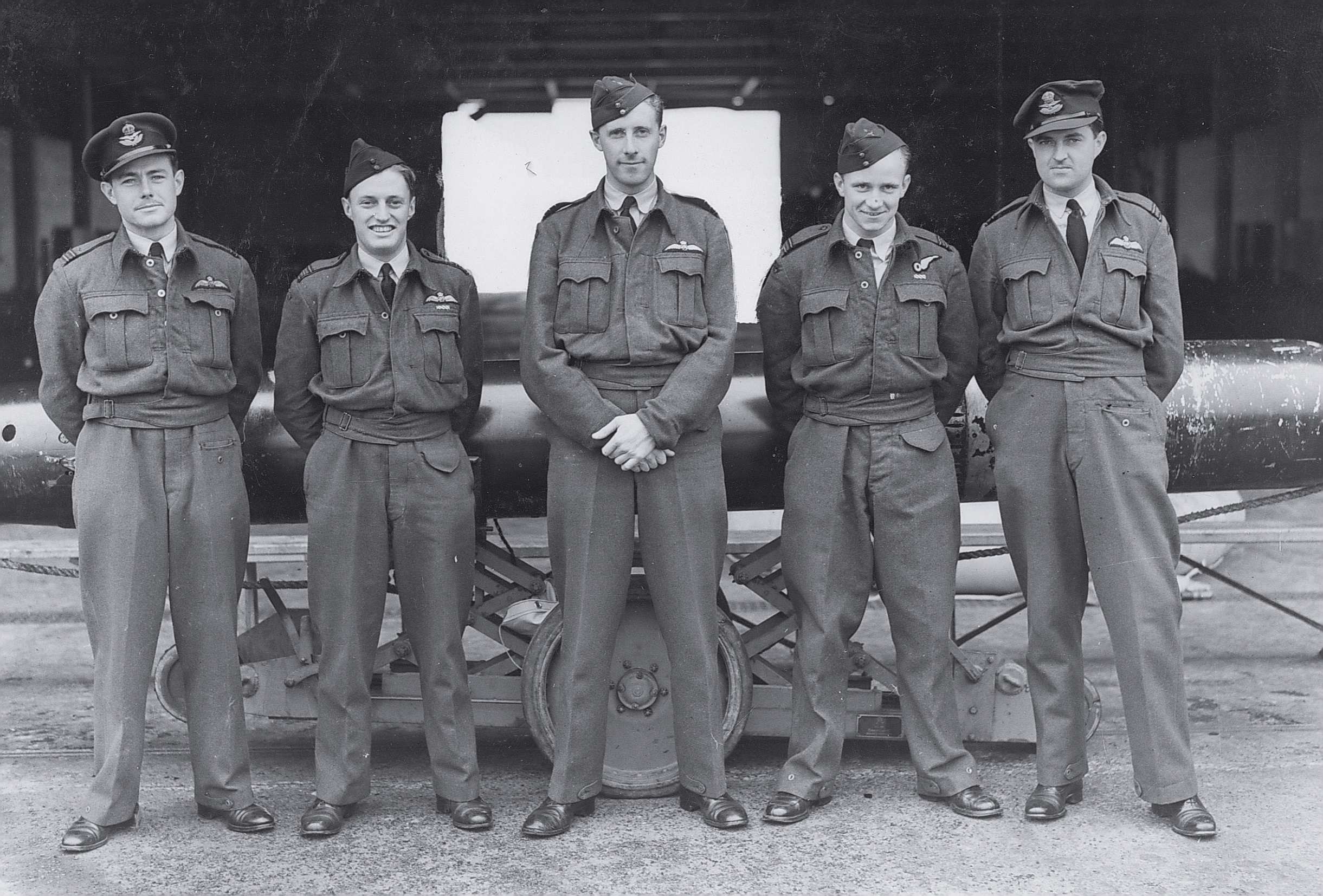 Today the RAAF is a shadow of its former self with some 14 000 serving personnel and 309 aircraft.
It's hard to believe, but during WW2 the RAAF had 216 000 serving men and women consisting of 76 squadrons,6000 aircraft and was,at the time, the fourth largest air force in the world.
On top of this, the air force suffered the highest number of casualties for its size of any of our armed forces with around 10 000 killed. Huge numbers of our young fighter and bomber crews perished in the skies over Britain and Germany.
With this as a backdrop in mind we begin our tale of leadership, sacrifice and hardship in the frozen arctic seas.
Convoys carrying vital war equipment were sent to Russia to assist in the war against the Germans. It was no easy task as the two major ports of Archaengelsk and Murmansk were icebound and only accessible during the brief Arctic summer when the sun never set.
Convoy escort was essential to protect them from Ge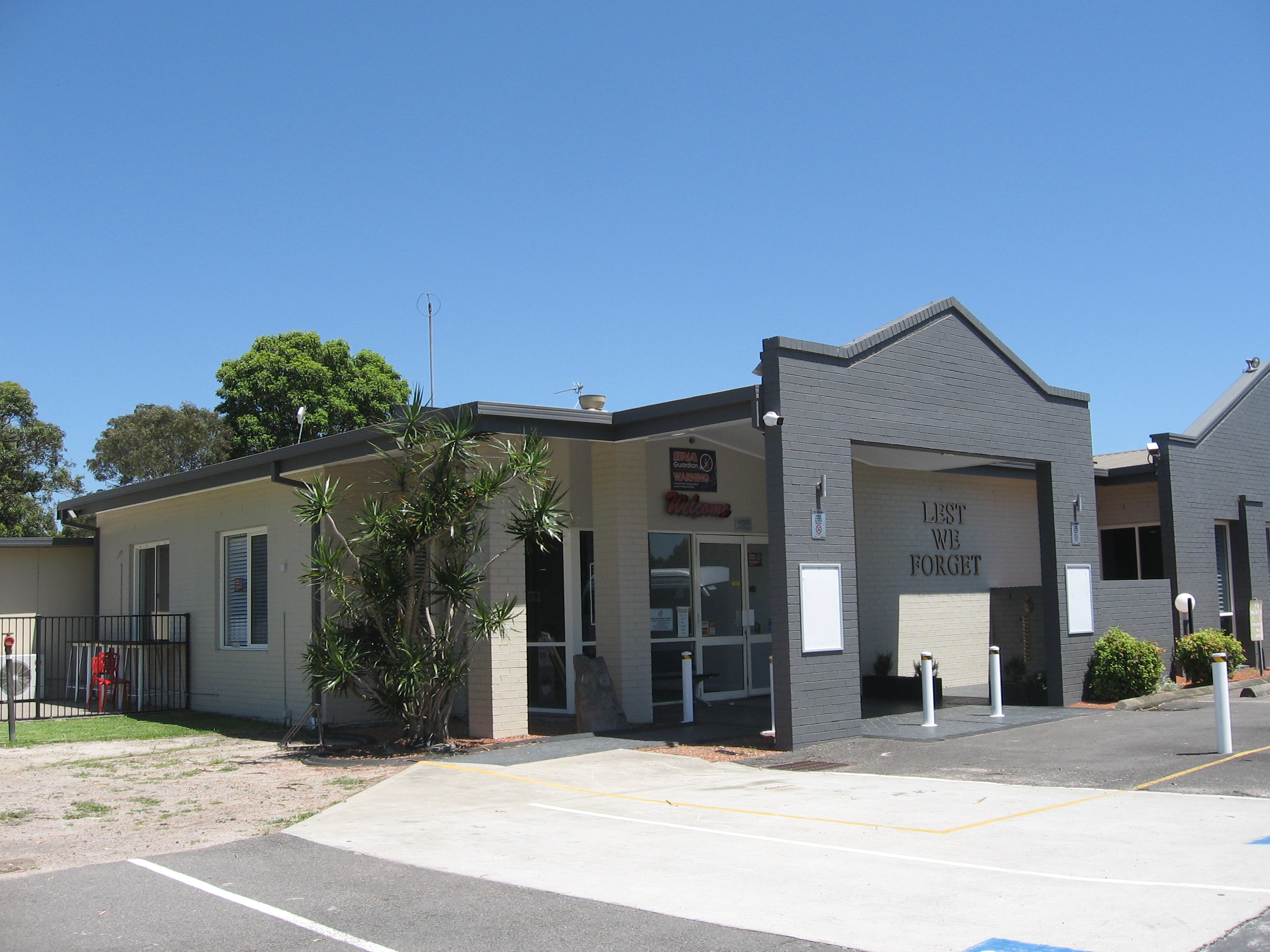 rman submarines and bombers but one convoy, PQ 17,was left unattended and 24 of the 34 transports were sunk.
An Australian, newly promoted Wing Commander Grant Lindeman, was chosen to lead a squadron of torpedo bombers to Russia to give convoy protection and to train Russian pilots. He had previously distinguished himself in coastal patrol duties. It was no easy task as bad weather and navigational problems saw some not make it. Indeed one of the pilots who ran out of fuel, Jimmy Catanach, (second from left in the photo) was captured and executed by the Nazis.
For outstanding leadership, Lindeman, aged just 28, was awarded the Distinguish Flying Cross. He finished his war service with the rank of Group Captain.
Grant Lindeman became an oyster farmer at Lemon Tree Passage after the war, His house was one of three located at the end of Francis Ave half way along the unsealed section. He was a regular guest at the Officers' Mess at RAAF Williamtown where he was treated with great respect.
Those wishing to know more can borrow a copy of Kristen Alexander's book 'Jack Davenport Beaufighter Leader.' from the library service.
The new look Tilligerry RSL will again host an Anzac Day service and details can be found on their website.
Photos: Grant Lindeman DFC with members of his squadron in front of a torpedo ...and the Tilligerry RSL Club.
---
Going.....Going..... Almost Gone
With the reported deaths of two of Tilligerry's most loved resident koalas, the sad fact is emerging that koalas in the wild out this way have a very doubtful future. Indeed, with the increasing threat of bushfires, dogs and traffic, their seems little chance of their long term surv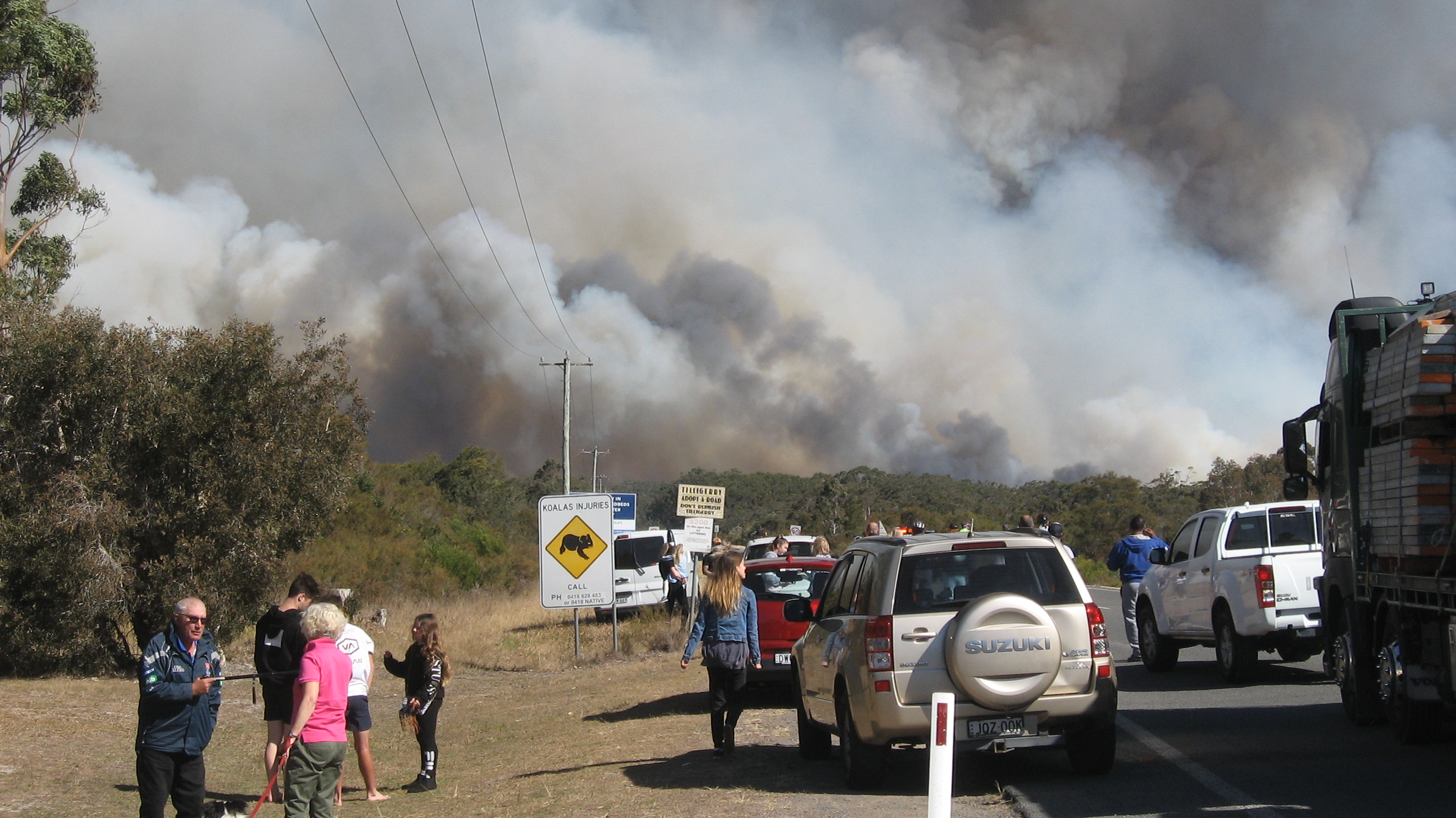 ival.
Social media has reported the demise of 'Whitey' a koala which took up station in Henderson Park Lemon Tree Passage until recently. He could be seen in the lone forest red gum beside the fish cleaning table on the water's edge and in the other swamp mahogany trees nearby. His favourite roosting tree was the large eucalypt in Koala Reserve next to the police station.
'Heather,' an old koala was very popular with visitors and locals alike as she didn't climb too high in the trees along the foreshore area between Mallabula ans Tanilba Bay. She died quite some months back.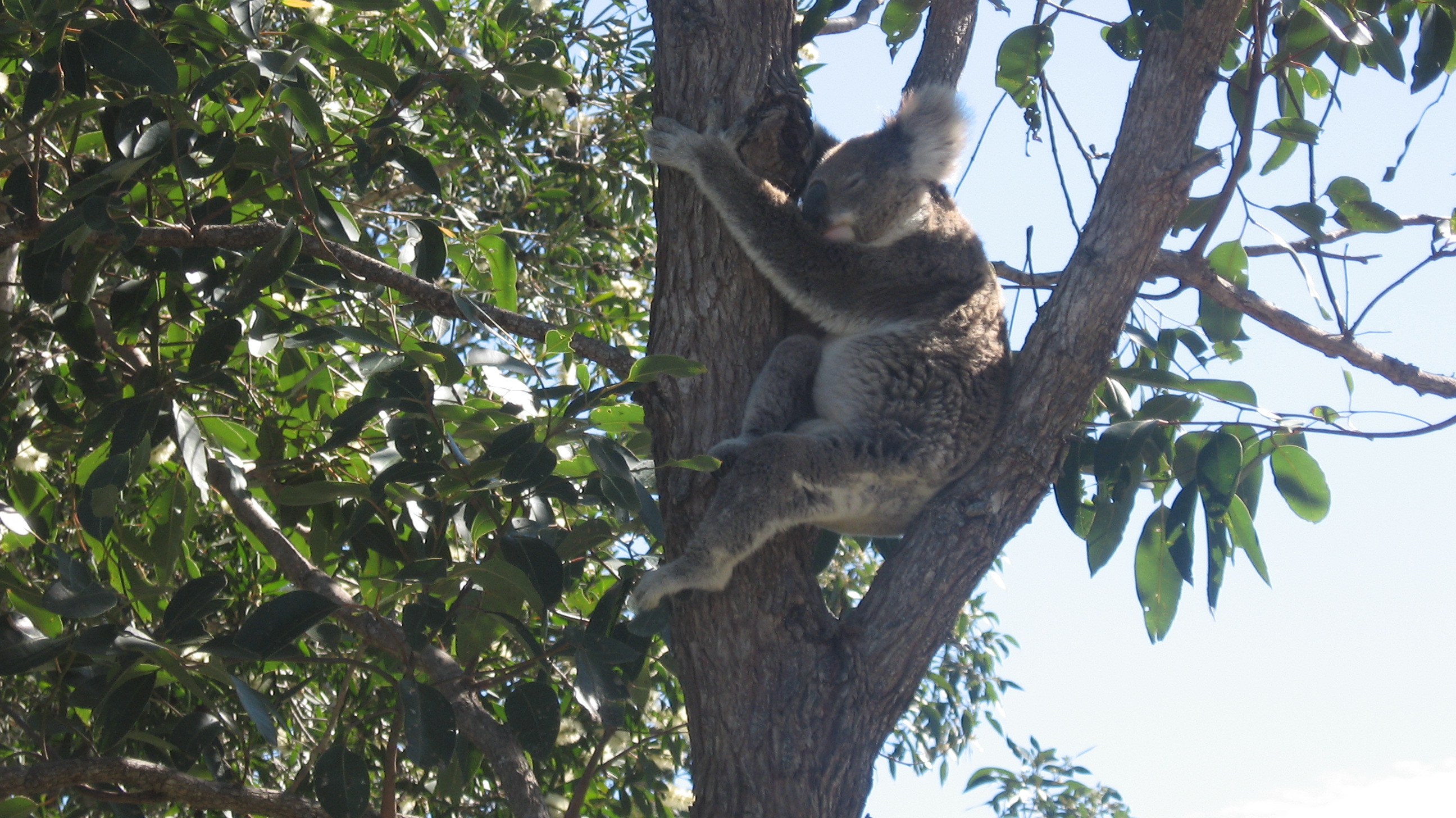 The 'Habitat' people had a drone survey of this same section of scrub. It was done at first light and its heat seeking sensors picked up two or three koalas in the vicinity.
But, dear reader all is not lost!
Some three years ago a 'friendly' bushfire helped preserve the remnant koala population. It came from Salt Ash in winter and removed the massive ground fuel buildup with little canopy scorch. The following two summers saw fires from the west simply go out when they came this way. No fuel meant no fire. It was as simple as that.
One area very rarely visited has probably still got a healthy koala population. This is opposite the entrance to the water treatment works at Tanilba Bay and runs towards Tilligerry Creek. The ACI sand plant used to be located here and koalas were a common sight.
Another tiny ray of hope is to be found in our new koala hospital and sanctuary near One Mile Beach. The number of rehabilitated koalas is limited to 30 and Tilligerry would only be too happy to take in any excess stock.
Photos: The 'friendly' bushfire which saved many koalas ….and 'Heather' a popular tourist attraction at Tanilba.
---
In the Groove
Tilligerry.com is always happy to promote start-up businesses which operate from commercial centres and our latest addition looks like a winner.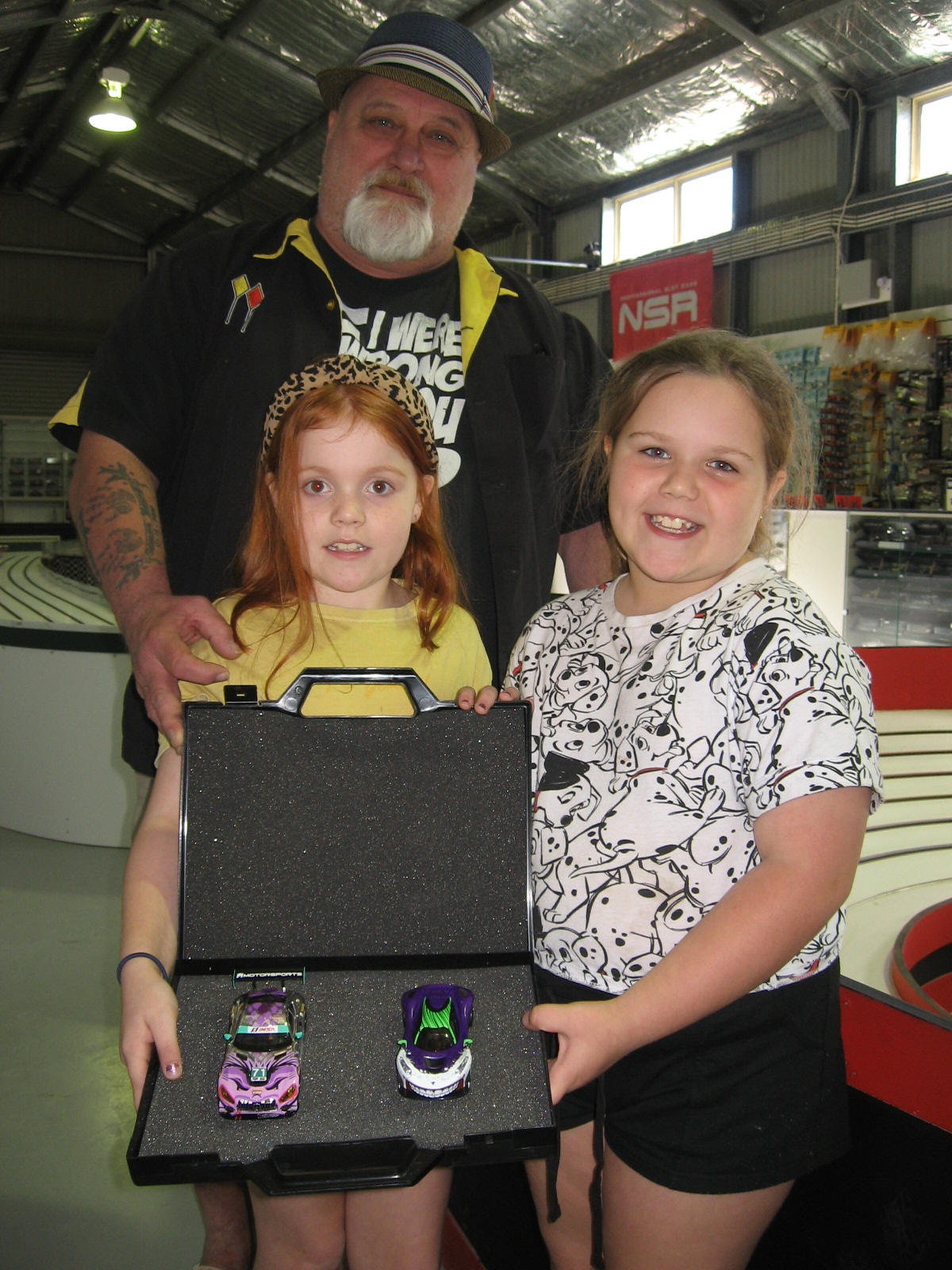 In its first two weeks of operation, a slot car racing centre in the LTP industrial estate has hooked both young and old enthusiasts alike.
Mike Dixon, a long time recreational racer, has extended his hobby into a business which encompasses two fixed 40 metre racing circuits and a drag racing strip.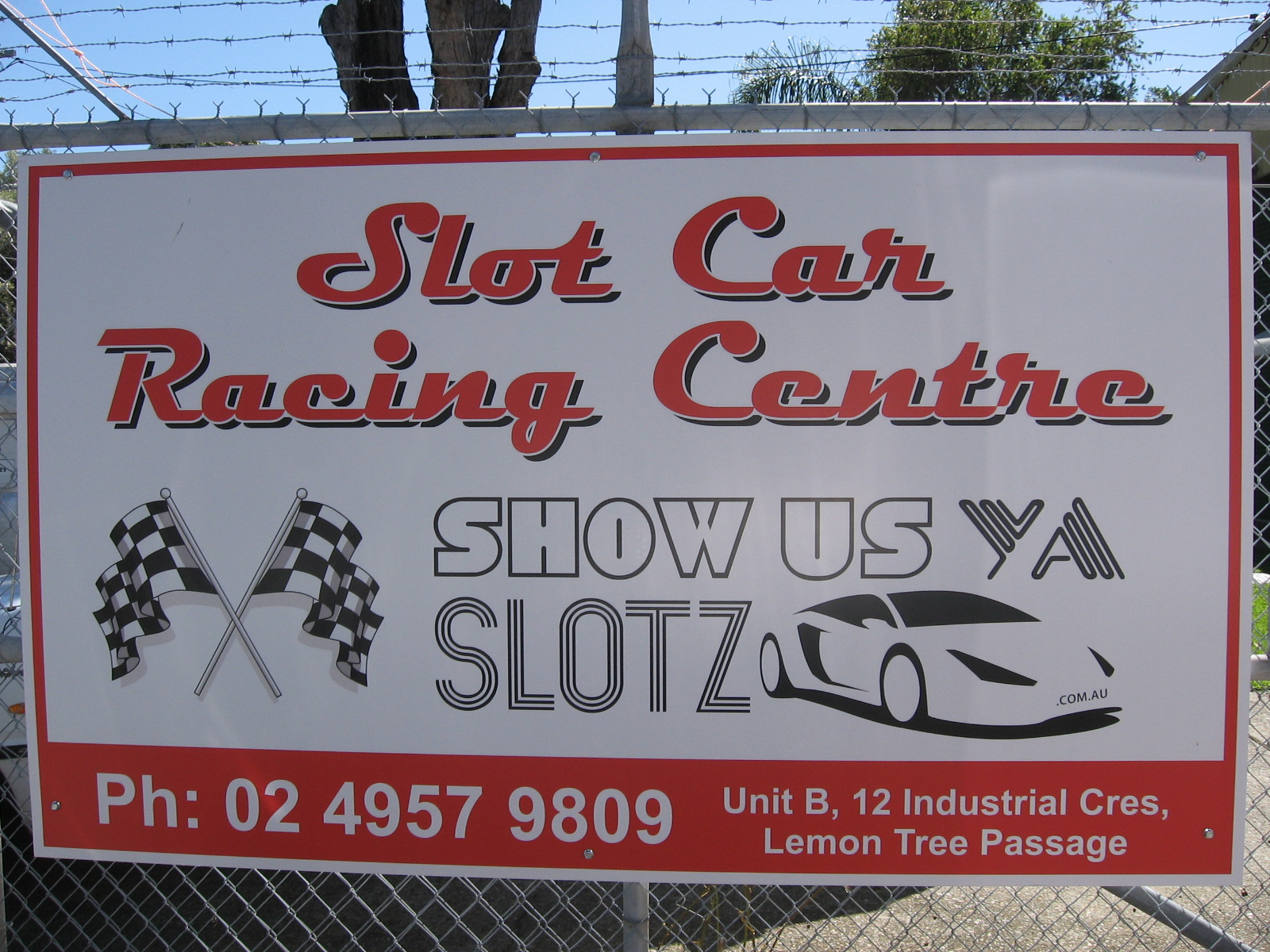 On top of this he sells slot cars, accessories and offers refreshments for enthusiasts and has expanded to online sales.
"I was so overwhelmed by the response, that phone bookings are needed to ensure a half hour session," he said. "In fact, I'll be extending the opening hours to evening sessions so that the 'big boys' can get a chance to have a go after work," he added.
It costs a mere $5 for 30 minutes which includes a selection of one of 25 racers and a hand control, he explained. "Some of the children even complain that their parents and grandparents hog the controls and won't give them a go!" he said.
"It's very much a family oriented recreation and a bonding experience," he remarked.
Madeline and Layla Ducket just can't get enough time at the centre and have bought their own cars. They were there on the first day with grandfather Steve and have been back most days since.
"Great! Amazing! "Fun!" is how they described their newfound passion.
Want to know more? You can visit the centre at No. 12 Industrial Drive or visit the website: showusyaslotz.com.au
Pictures: Grandfather Steve Salvadori flanked by Madeline and Layla and the sign on the gate.
---
Tim's Triumph
Tim Hamilton was presented with his Queen's Scout Award at the Tilligerry Scout Hall on Wednesday 31st March.
He was the first scout to achieve the prestigious award in the 34 year history of the group.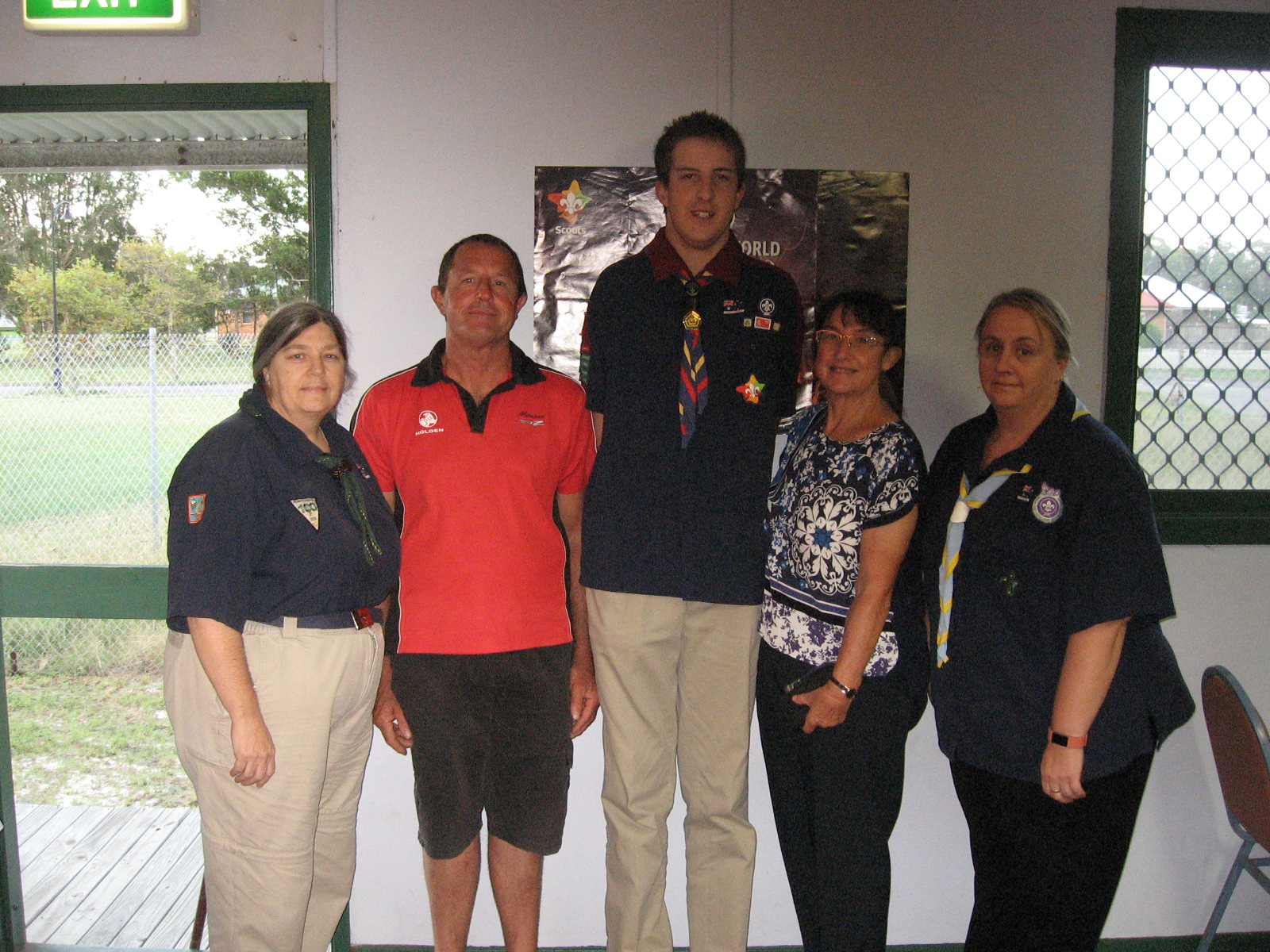 Mayor Ryan Palmer and local MP Kate Washington spoke of Tim's dedication to the scouting movement and of his high standards of community service. He was praised as a role model for the upcoming generation of scouts and young people in general.
Senior scouting representatives explained the long and involved process of becoming a Queen's Scout which included some 300 hours of work covering 17 separate fields.
It was pointed out that it was particularly difficult to attain the standards required during the recent COVID lockdown.
Some of the fields of endeavour leading to Tim's award included: Initiative; The outdoors; The Environment; First Aid; Citizenship; Unit Management; Community Service and Leadership Courses. He also qualified as a soccer referee reaching level four of proficiency.
Photo: Head and shoulders above the rest.....Tim flanked by proud parents Robert and Sue with Kylie Wilson, 1st Nelson Bay Sea Scout, Venturer Leader and Port Stephens District Commissioner, Jane Hogno.
---
Thieves Target Expensive Bikes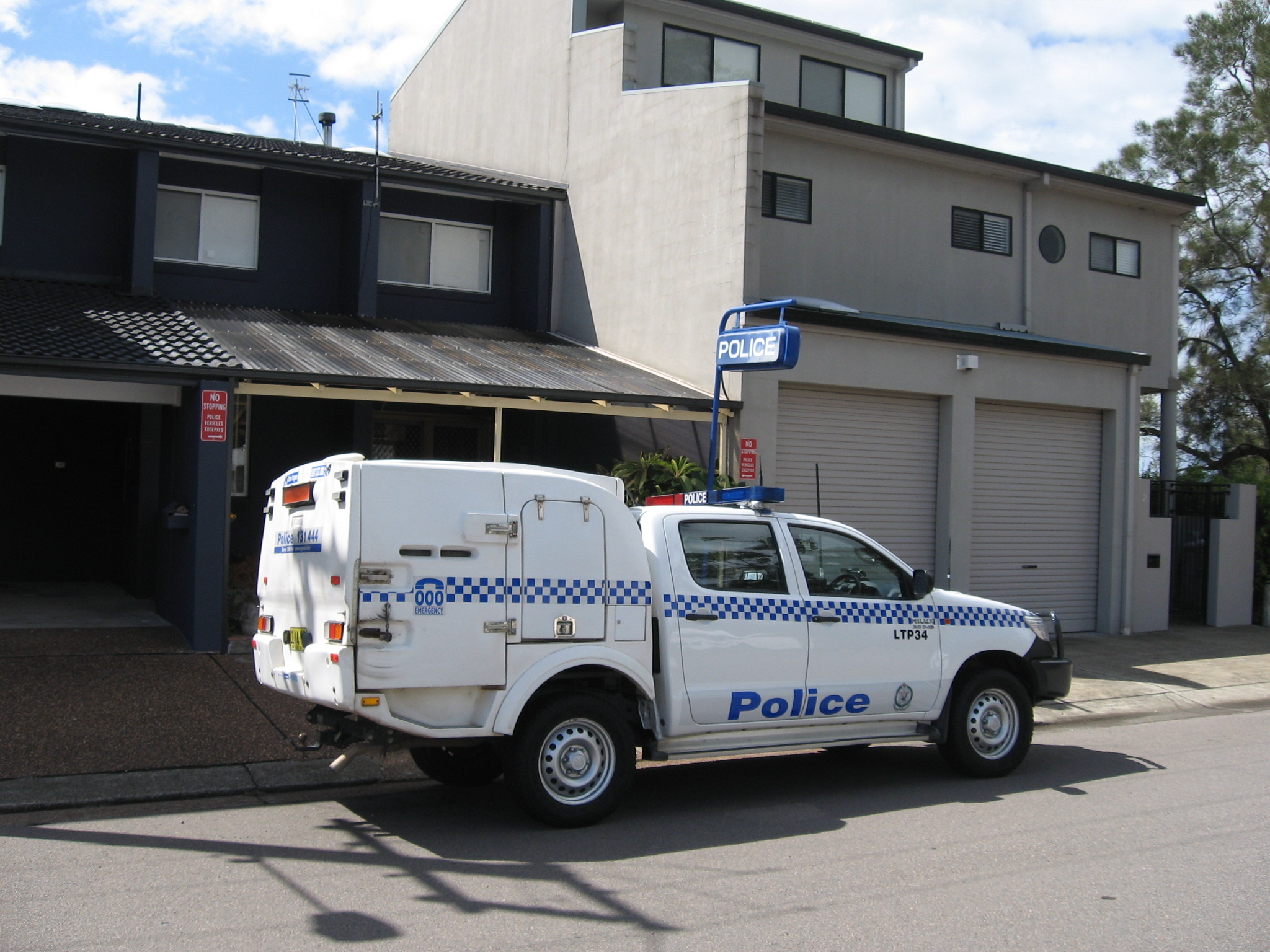 In what is becoming a regular pattern, thieves are targeting bicycles in the various camping grounds and caravan parks in Port Stephens during busy holiday times.
Senior Constable Luke Withers from Lemon Tree Passage police said that holiday makers should secure all expensive equipment they bring with them.
"Some of these bikes are worth many thousands of dollars," he said. "They are a lucrative target so it is wise not to leave them propped up against your van or camping gear. Chain them up," he added.
"If we look at the bigger picture, safety on the roads is paramount," he remarked. "Always obey the road rules and take regular breaks on your journey." he said. "Our Highway Patrol is very active at this time of year and have been following up reports of 'hoons' doing burnout in and around the town. We have been greatly assisted in this by the reporting of number plates and descriptions of vehicles involved," he remarked.
"Water safety is also another issue we are concerned about as there is a spike in drownings at Easter and in the school holidays. Note weather reports and check with Marine Rescue before taking to the water in boats and only swim at patrolled beaches in the designated areas," he concluded.
Photo: Police advice - Secure all valued equipment in holiday parks and camping areas.
---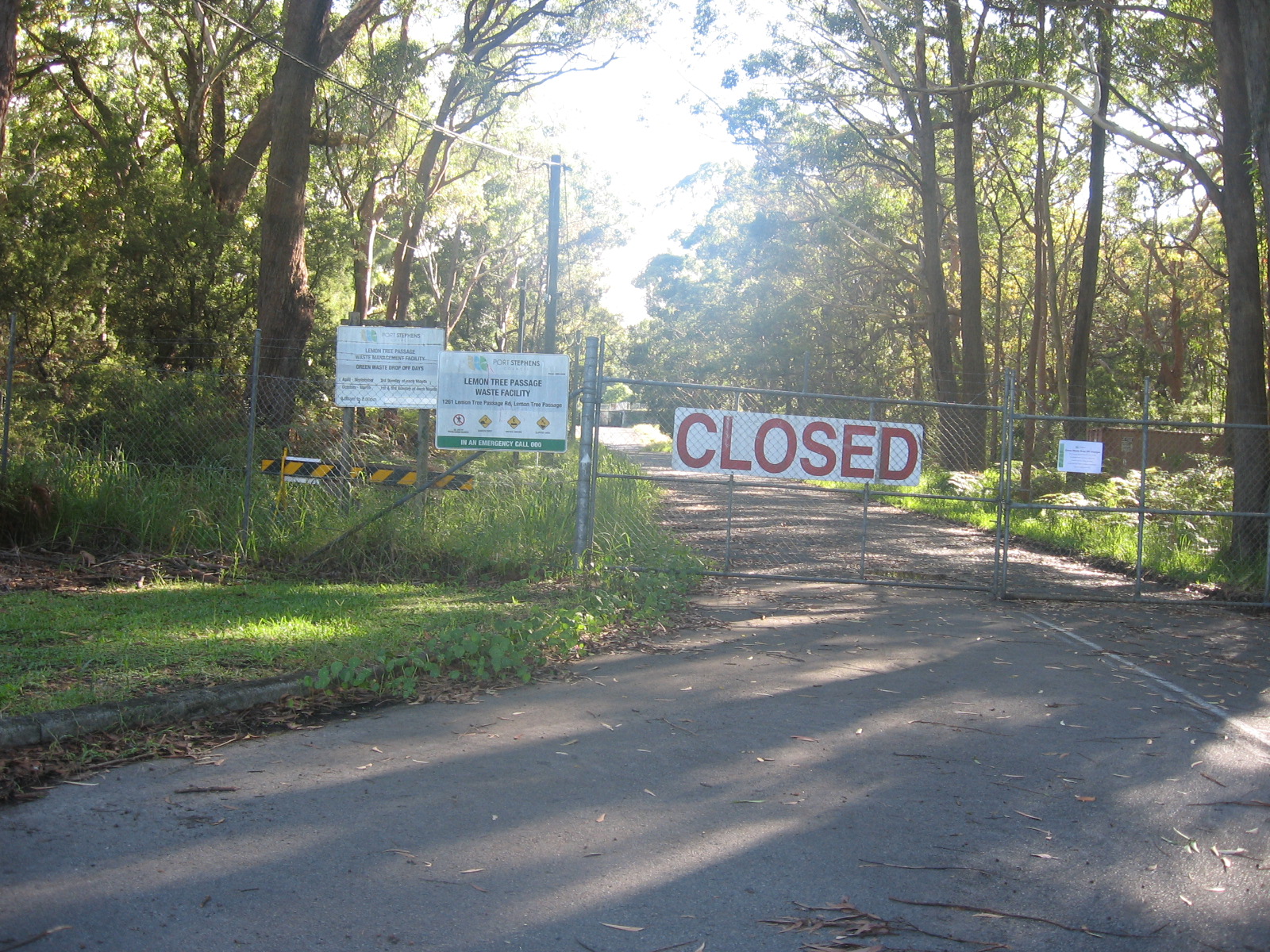 Tip Times
Local residents who have green waste to dispose of will be able to do so on Sunday 11th April 2021.
It has been a long time between drinks for those with tree loppings and other domestic vegetation to dispose of as the March open day was cancelled due to the flooding and the first Sunday in April fell during Easter.
Council has therefore penciled in the next open day at the Lemon Tree Passage transfer station as the second Sunday in April this year.
More details of council's waste disposal arrangements can be found by Googling: 'Port Stephens Council Waste Disposal.'
Photo: The LTP tip.....next green waste disposal day to be Sunday 11th April 2021.
---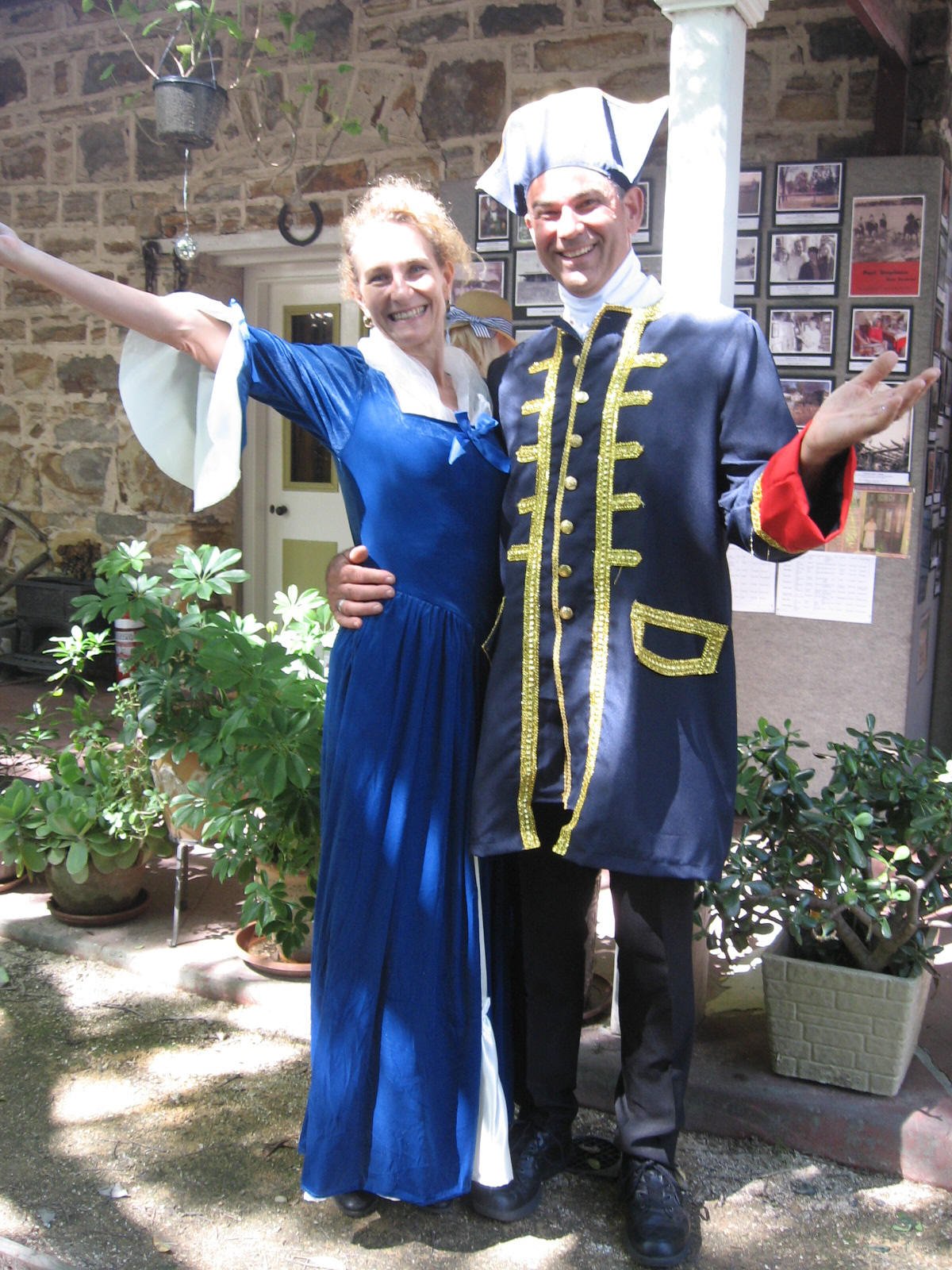 Resplendent Restoration
The 500 visitors who attended the 190th birthday celebrations of Historic Tanilba House were astounded by the restoration of the old convict built mansion.
Working in tandem with the heritage authorities and at great expense, Deirdre Hall and Glen Short now have the property in showcase condition and are taking bookings for weddings and corporate events.
The COVID scare saw the numerous planned functions set aside but things are now back on track for the enterprising couple.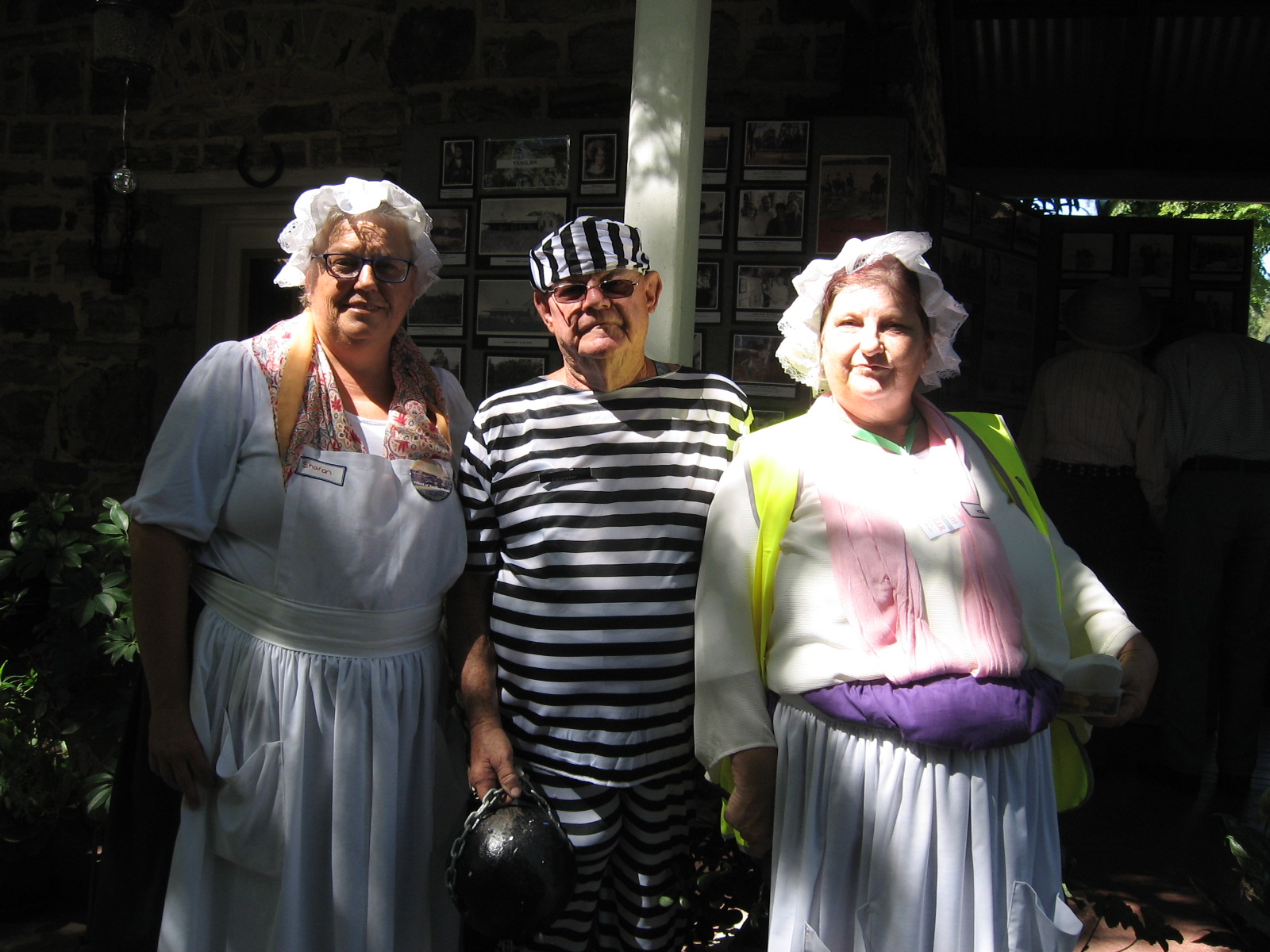 A great worry was that the 500mm (20 inches) of rain which fell before the big open day would spoil the event.
This didn't happen and three days of sunshine saw the lawns dry out and manicured. The position of the historic homestead on top of the hill greatly assisted in the shedding of the torrential rain.
Whereas some visitors chose to dress up in colonial outfits to add colour to the day, none looked more resplendent that the owners who very much resembled a colonial governor and his lady. Indeed, they stole the show.
Deirdre said that she was overwhelmed by the response.
"It was great to see the community coming together and interacting after such a long time with no social activity on the peninsula," she said.
Photos: Lady Deirdre and Lord Glen of Tanilba House ….... and convict caretaker Graham Delaney flanked by serving wenches Sharon Boots and Andrea Delaney.
---
Sold by the Drone
Let's face it, Tilligerry looks very uninspiring driving in to the area. Low scrubby heath land, poor quality roads and a der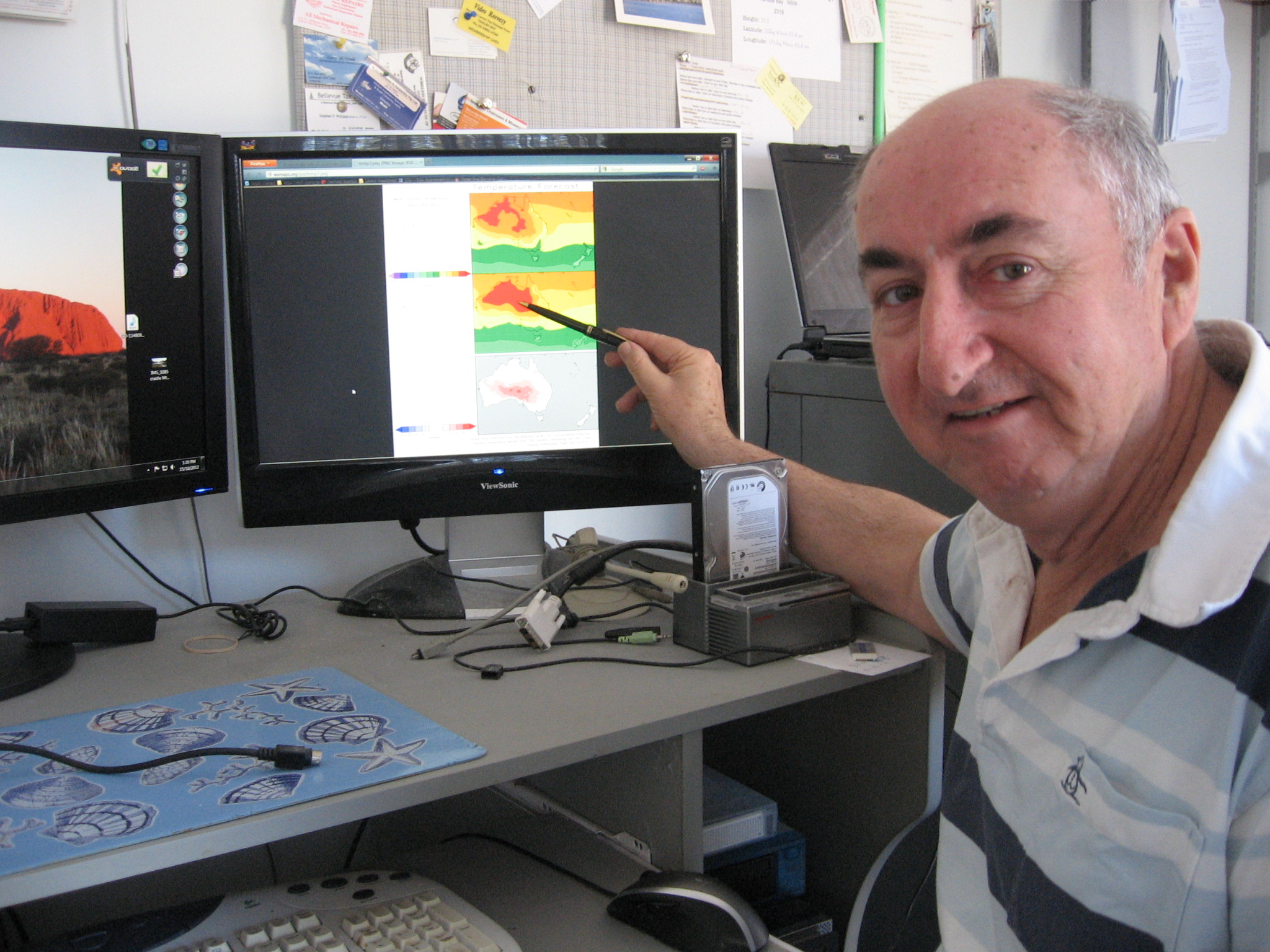 elict former shopping centre are not the type of things to excite prospective home buyers.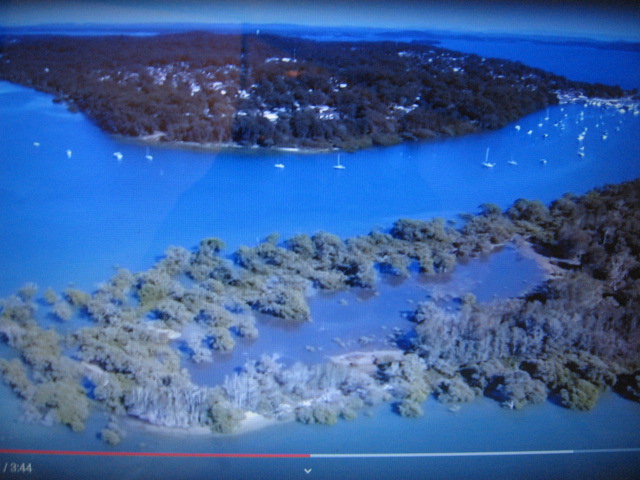 It's therefore rather amazing that real estate is undergoing a boom with houses selling the same day they are listed and even over the phone sight unseen.
One of the reasons that the area is so desirable is the waterfront setting and more particularly the drone footage and walk through vision of houses for sale. Indeed one waterfront home sold recently had 20 000 'hits' on the internet. (and that figure is NOT a misprint)!
Such is the current boom that three new real estate agents are active in the town.
Retired meteorologist Alan Gibson is the one locals turn to for all their weather information. He has freely available records dating back years and current updated readings of rainfall, humidity, wind speed and other information on his 'Tanilba Bay Weather' site.
Even more cativating are his drone videos which are freely available for all to view.
Look at the picture. It's a freeze frame from one of his series. Just punch in 'Alan Gibson drone Lemon Tree Passage' on a search engine and you can explore the area from the air.
One local agent puts it this way: " All you have to do is ask potential buyers to view some of Alan's footage and they will beat a pathway to your door."
Photos: Drone vision of Lemon Tree Passage ...and Alan at his Tanilba Bay weather station.
---
Jewellery Found
We have found a piece of jewellery outside the LTP Community Library. If you have lost something in the past week or so, please call in and give a description so we can return it to you. We are open from 10-12 noon Monday to Saturday.
---
Book Donations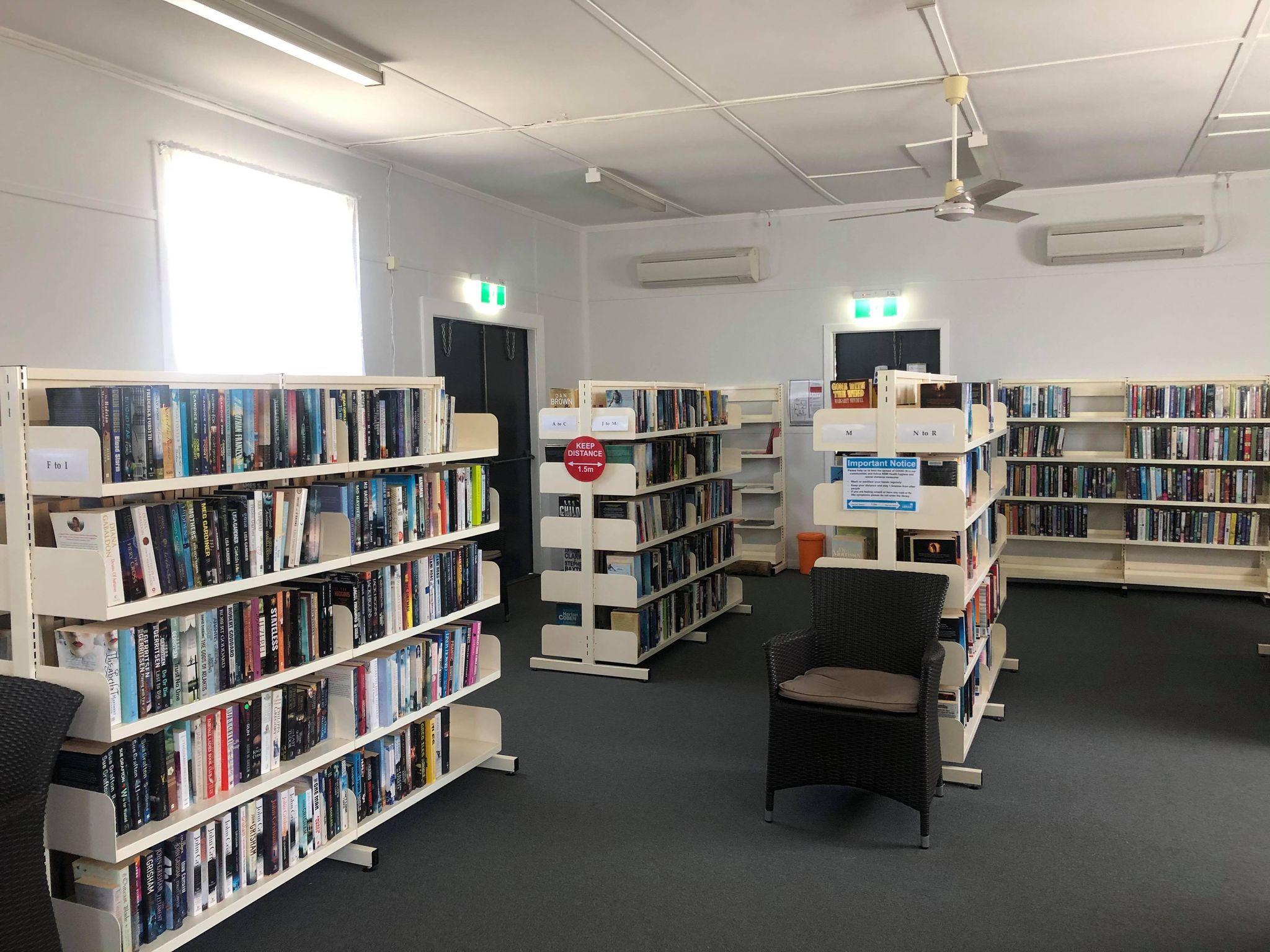 Tilligerry Community Library ha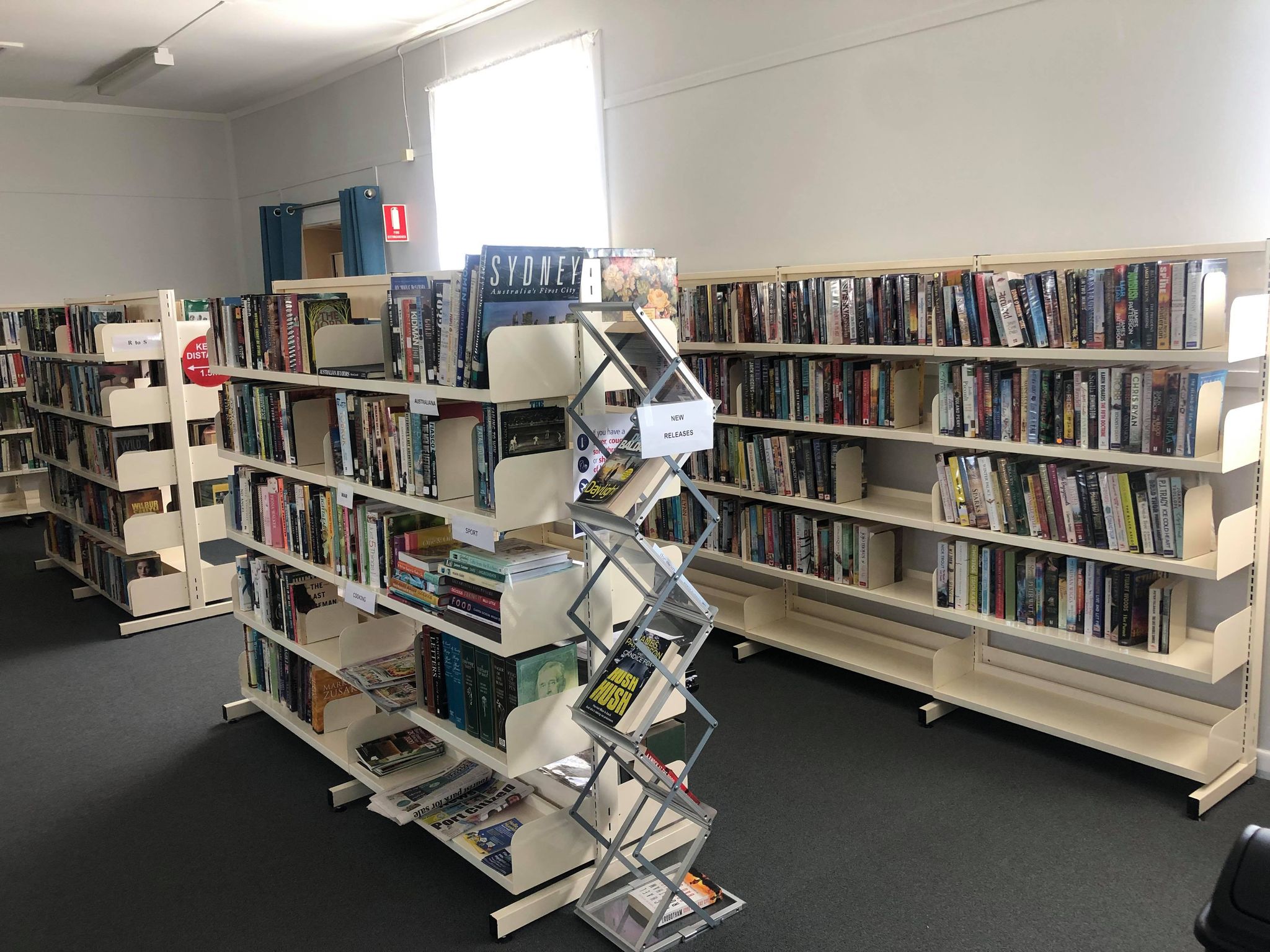 s always enjoyed the support of the community donating their books. Whilst we do appreciate them, we can only accept them with prior consultation. Our hours are 10-12 noon Monday to Saturday and our phone number is 4982 3477 if you wanted to call up or pop in and check with us before bringing them in. Please don't leave them at the door.
---
---
---
---
More than Just a News Service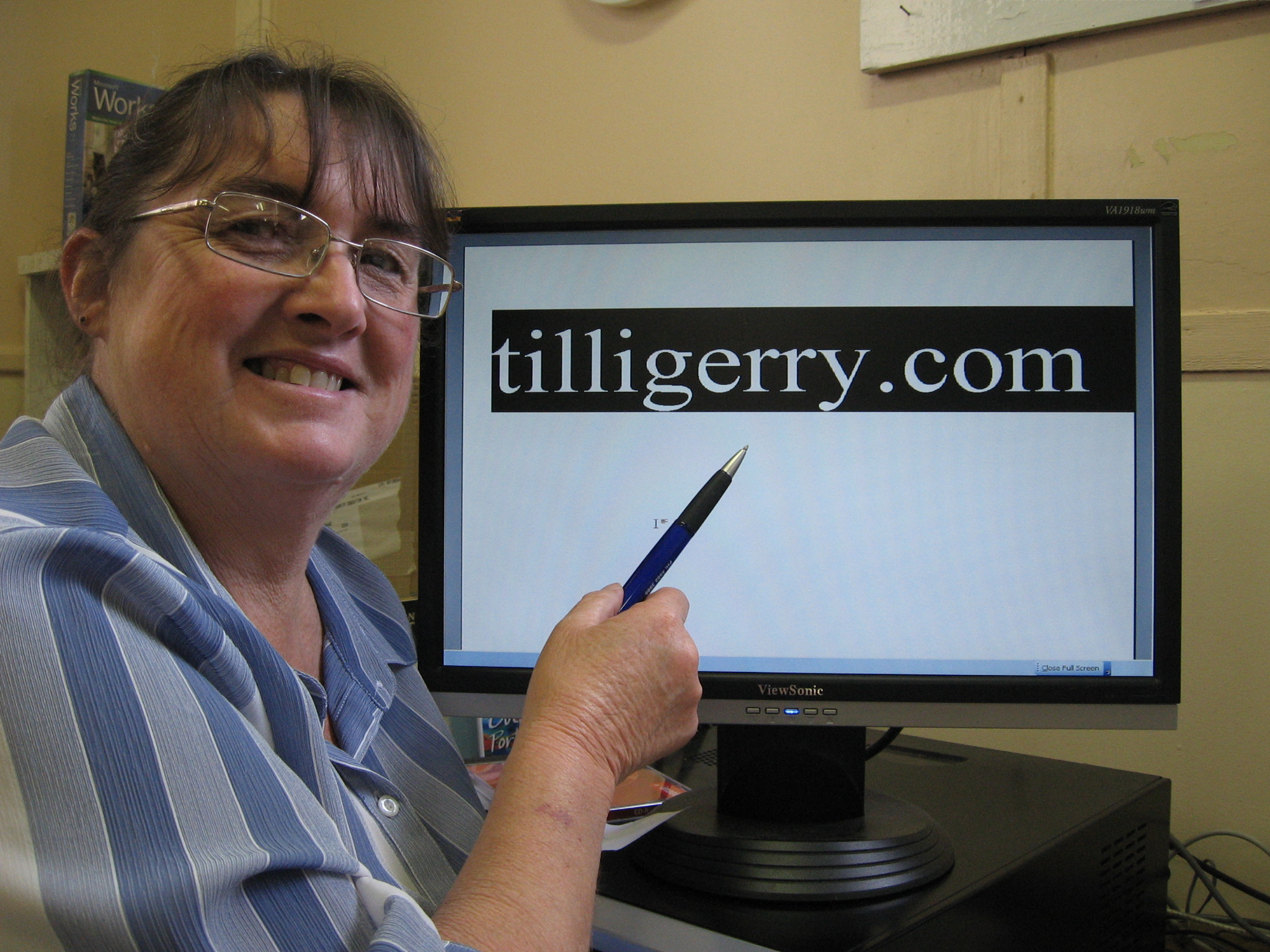 You've seen our illuminated sign 'tilligerry.com' beside the main road near the golf club as you drive into town at night.
With news services moving away from the print media, tilligerry.com for over 10 years now has moved with the times and gives local residents the news that they can't get anywhere else. Indeed, those travelling around Australia or internationally can keep up to date with a click on a mouse or a mobile phone.
Before our 'hit meter' broke down we were averaging around 2000 views each month. We have a few businesses supporting us but we really don't want advertisers as we are a not for profit community service.
That's not all! Each year we run a national Literature Award (a short story competition) with the support of PSSC, Club Lemon Tree and News Of The Area.
On top of this we offer the public internet access, assistance with the operation of electronic devices and photo copying.
It gets even better. There are constant requests, usually from residents new to the area, for general information about available services and organizations out this way.
We now have an extensive community directory listing some 80 of these which includes: churches, clubs, social groups, cultural events, schools, tourist information, community support, JPs, medical services, play groups and pre schools.
For more details scroll to the bottom of this page or click on 'Literature Award' and 'Community Directory' in the left hand green side bar.
Photo: tilligerry.com more than just news.
---
elebrating the re-opening.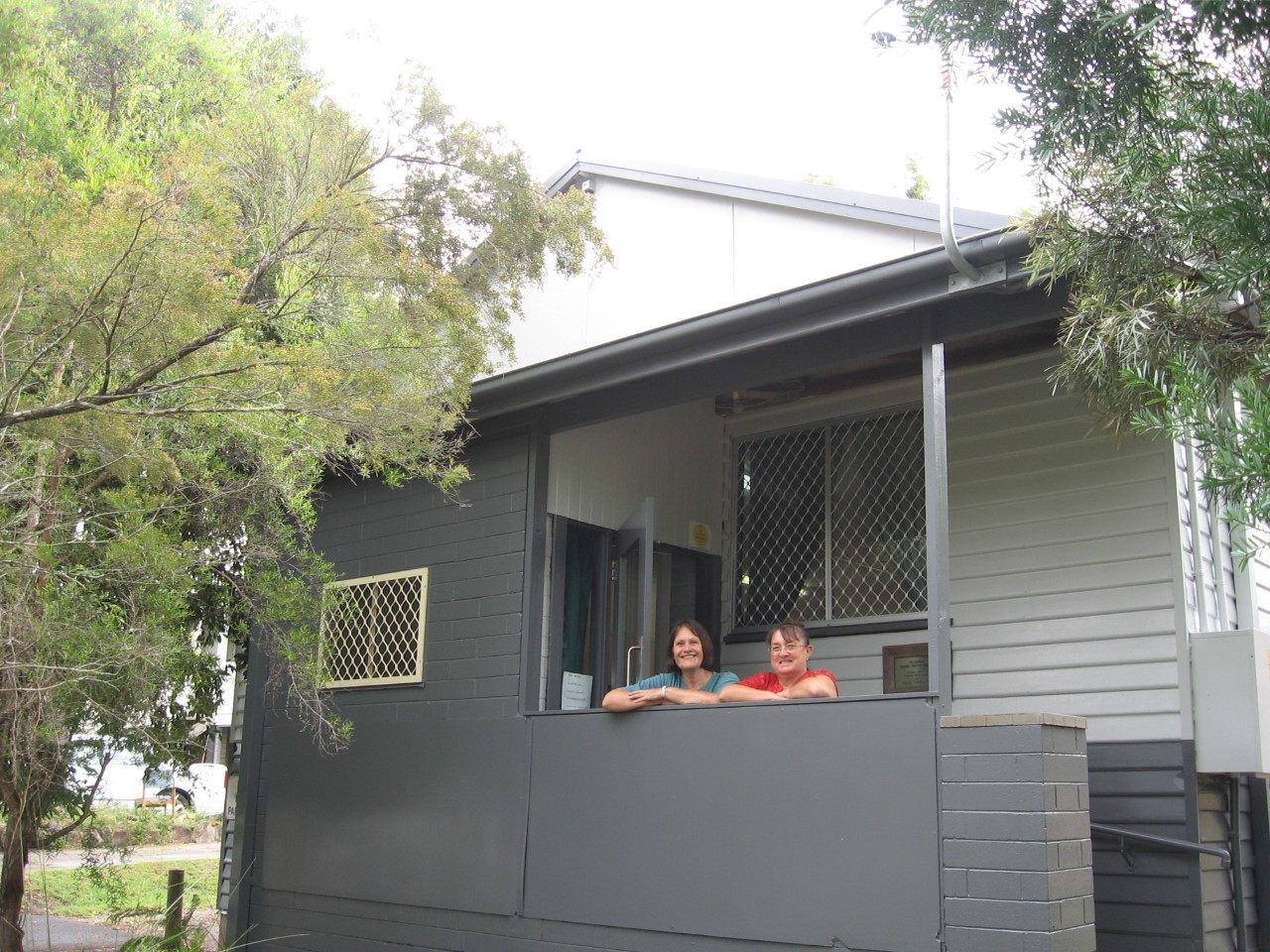 New Community Directory
As the Tilligerry community expands and changes, there is the need to provide residents (particularly newcomers) and tourists with a directory of service groups, clubs and businesses. With this in mind, TACE (Tilligerry Adult and Community Education) will be compiling one in the near future.
It will be available in both an online and printed format.
TACE works under the umbrella of PSSC and coordinates community groups such as art, lead lighting, family history and mah jong. It has its home base at the LTP library. It also publishes tilligerry.com our local online news service which has grown to be the major source of local news for residents .Most months it gets over 1500 'hits'. The Port Stephens Literature Awards, a national short story competition, is another initiative of TACE and is run by volunteers.
If you would like to publicise your club, social group or business, email basic contact information to: tace@tilligerry.com and it will be considered for inclusion. There will be no charge for this service.
Photo: TACE volunteers Helen Mizrachi and Sue Hamilton at the library.