Is Our Drinking Water Safe?
The extension of the 'Red Zone' through more properties at the top of the Tilligerry Peninsula has worried residents asking whether our drinking water is safe.
The simple answer is "Yes!' and to un
derstand why, we need look at the source of our domestic supply and check out testing done by Hunter Water.
Tanilba Bay, Oyster Cove, Mallabula Lemon Tree Passage and the town of Karuah get their water from just two bores located near the treatment works on the outskirts of Tanilba. This building is located in the bush going out of town by turning down the first dirt track on the right past Tanilba Golf Club.
A line of bores and pumps extends all the way from the treatment works beside a well maintained gravel road through to Medowie. This line of bores was used to augment Newcastle's water supply. A separate pipeline crosses the old parachute Drop Zone and provides Oyster Cove and Karuah with potable (drinking) water.
The tip of Tilligerry (Tanilba Bay, Mallabula and LTP) gets its water supply from the water works which is pumped up to the reservoir in LTP and gravity fed to the homes and businesses.
Hunter Water checks the water for purity and publishes the test results monthly. It monitors individual traces of fluoride, chlorine, copper, lead, manganese, E.Coli, trihalomethane and other elements and meets the standards required for safe consumption.
The vast underground aquifer which bore water is drawn from covers most of Port Stephens and is known as the Tomago Sand Beds. No water is taken from bores in the 'Red Zone' and all are tested regularly.
Photo: The water treatment works and pumping station at Tanilba.
---
Clean Sweep
This year's 'Clean up Australia Day' saw the three parks and reserves committees unite to make our town a cleaner place to live in. They were backed up by like minded individuals and families with a strong sense of civic pride.
According to long time volunteer Pat Brown, the 44 registered participants delivered a mixed bag (excuse the pun) of discarded rubbish to the central collection point in RAF Park, Tanilba Bay.
"Rubber tyres were the main component collected from the verge along Oyster Cove Road," she said. "In all, 33 of them were rolled in."
"Surprisingly, fewer bottles and cans than last year were collected," she added. "This may have something to do with the fact that you can cash in these items now."
Once again a group of intrepid souls ventured on to Bull Island in Lemon Tree Passage for a shoreline clean-up and a celebration barbecue rounded the day off around mid-day in Henderson Park.
Extreme care is taken to minimise risk to the armies of volunteers around the nation with them being made aware of the dangers faced from needles, toxic chemicals and asbestos. They are also asked to cover up legs and arms, wear stout footwear, use a sunscreen and to wear a hat.
Photo: The dynamic duo of Barry and Pat Brown at the central collection depot.
---

Geoff's Fishy Tail
Judy and Geoff Camm from Lemon Tree Passage have recently returned from a two month odyssey across t
he Nullarbor in their caravan.
The primary reason for the journey was to visit a son in the WA wheatbelt but they had many interesting adventures off the beaten track as Judy explains:
"We were most impressed by the painted silos in the wheat growing regions and a remote god-forsaken place in SA had a deserted camping spot where a 'coin in the slot' honour system turned the power on!"
"New Norcia in WA is actually owned by a religious order and is more or less self sufficient," she added. " Tourism and their own winery are great money spinners for them."
Geoff was highly impressed by the sheer majesty of The Great Australian Bight with its endless miles of unscaleable cliffs but in Port Lincoln SA he was dumbfounded by what happened to Australian fish.
" King George whiting are one of our most prized fish both here and overseas," he said. "They can grow up to 70cm in length and top the scales at a whopping 5kg!" "We went looking for some in the local fish shop as SA and the waters of Spencers Gulf are a known haunt of this species," he added. " Fillets were being sold for $70 kg! (and that's not a misprint). "Horrified, we asked why." "We were told that the fish were flown to Japan to be processed and then flown back to be sold close to where they were caught. This was a round trip of some 15 000km! Cheap Asian labour was cited as the reason," he added.
"Where to next?" we asked the dynamic duo.
Judy said that England was the next item on their 'bucket' list as she had always yearned to visit the Roman city of Bath. Geoff, a local cricket legend in his heyday, wants to check out Lord's Cricket Ground where many an Ashes test has been played.

"The 'Long Room' there is open to the public out of season and its a virtual museum of portraits and cricket memorabilia," he said.
Judy still has a passion for the outback as she believes that Australia is: 'the greatest country on Earth' and advised that their next planned safari will be a journey along the Oodnadatta track in SA.
Picture: Judy and Geoff take a break between trips.
---
Dash for Cash
Tilligerry.com is putting up a prize of a $20 petrol voucher for a sharp eyed reader who can correctly answer 20 questions on word usage. We are doing this to encourage an improvement in standards as many locals lack this knowledge which is so vital in
constructing coherent sentences.
It's easy! We will actually give you the answers. You can Google, use a dictionary or phone a friend.
All you have to do is read the sentences below, select the appropriate word from each set of brackets, and email your twenty answers (in order) to: tace@tilligerry.com
In the event of a tie, the winner will be drawn from a hat. We will give you the results one week after the competition closes at 2 pm, March 15th.
Remember: An email with your name and the twenty words is all you need to send.
Bill took a pen (of,off,from) the table. That is (there,their they're) house.
He (did,done) his homework. It's (to,two, too) hot today. Are you (aloud, allowed) to come? A (herd, heard ) of cattle (was,were) nearby. There are (less,fewer) rainy days lately. The crowd (is, are) noisy. The set of twins (is, are) six years old. Stormy (wether, weather, whether) is coming. Tom lives (further, farther,father) down the road. The school celebrated its (centennial,centenary). He's the school (principle, principal). I will (practise, practice) the piano. None of the children (is,are) here. I didn't do (nothing, anything). She gave the money to Sue and (I, me). The carpenter will (effect, affect) repairs. From (who, whom) did you get the present?
Photo: 'The good old days' at the LTP school where English grammar was seen to be important.
Note: - the competition is now closed and the winner will be announced next week! 15/3/18 - 2.20 pm
---
Lisa Looks Back
The 7th May 1983 is etched firmly in the mind of Lisa Henderson. On that day, along with the wider Henderson family, the somewhat shy little girl tugged at a cord. This released a naval ensign covering a freshly erected sign. The bushfire station in Lemon Tree Passage was thus renamed in memory of her father. The crowd of family, friends and firies then moved on to the waterfront where the same process was repeated. The park there was named after him as well.
That's not all. A rest area at the golf club was also dedicated to his memory as was a perpetual trophy. You see, Bernie Henderson had suffered a fatal heart attack while clearing the fairways. Fittingly, Stuart, Bernie's son was the inaugural winner of that trophy.
Not so long ago, after the now amalgamated Tilligerry Rural Fire Service moved in to its new million dollar station, the old Lemon Tree Passage building was given over to the local Arts group and renamed. The firies donated the old sign to Lisa as custodian.
This way it would stay within the Henderson family.
Lisa, now 43 and a mother of two boys, looks back fondly to her happy childhood and the old fire station.
" The locals built it themselves," she said. "Any group could use it," she added. "I remember the jumble sales and Mr West, a fireman, turned it into a movie theatre of a Saturday afternoon.
"I've been told that it was used a a Sunday school, a baby health centre, a polling place, and the teachers at the school would bring the infants children down to play on the equipment in the park. They could use the toilets in the station. It was also youth drop in centre. A wedding was even held there."
"My son Jarvis has been asking lots of questions about the town and the family name on the sign so when it was presented to me I put it up on his bedroom wall." "I like local history and feel that it is important to preserve it for future generations."
Lisa wants to thank Keith Jones for sharing his stories about her Dad. Lisa was thrilled that the 'new' Fire guys gave her their time and the archives to look through.
Photos: Lisa with the sign and the dedication plaque at the waterfront park.
Note: The local book: 'A History of the Tilligerry Peninsula' is available from the LTP Library. It recounts the full story of Bernie Henderson and the old fire station.
---
Reflective Relationships
Alysha Fewster has been inspired by bushland cubby houses at Medowie to form part of her honours thesis centred on 'Outdoor Play.'
"I really didn't know which direction to take at the end of my schooling so I enrolled in
a fine arts degree – and loved it!" she said.
Now with a first class honours degree under her belt, Alysha has exhibited a series of one metre square conceptual prints which invite the viewer to reflect on their relationship with the environment.
Her works have appeared in galleries at Cooks Hill and Perth.
Currently she volunteers at Newcastle Art Gallery to promote youth engagement with art as well as working as a swim school coordinator at Tilligerry Aquatic Centre.
That's not all! Alysha's creative talents extend to print making, etching and sculpting in both wood and metal. She has also cast in bronze.
And the Future? Who knows? We can only hope that with such a variety of well honed artistic skills her development as a creative practitioner will be assured.
Photos: Alysha and a Medowie cubby house which inspired her.
---

Drug Bust
Senior Constable Luke Rogers would like to thank the wider Lemon Tre
e Passage community for identifying a 'drug house' recently.
This led to a search warrant being issued and the apprehension of three individuals on seven charges relating to drugs, cash, equipment and a prohibited weapon.
Constable Rogers said that the community was the 'eyes and ears' the police needed to make their job effective.
"Do not hesitate to report suspicious behaviour," he said. "You can be sure that we will follow through on it," he added.
Meanwhile LTP bottle shop and 'Kippys' on the waterfront fell victim to a man who passed counterfeit $50 notes over the counter. He did the same at Nelson Bay but later surrendered himself to police. Passing counterfeit money is a federal offence.
The big unanswered question in the minds of Tilligerry residents is whether the police station will close under the 're-engineering' of police structures. We believe that this decision is some month or two down the track. The last time operations were centralised in Maitland, crime went out of control with 'A Current Affair' describing the town as: 'The youth crime capital of Australia'.
Picture: Police thank locals for information.
---
Forward Thrust
Far from being a sleepy little backwater, the Tilligerry Peninsula is rapidly becoming very popular with tourists and 'seachangers' alike.
Council therefore is investing in infrastructue to cater for the growing needs and expectations of a booming town.
The big ticket item at the moment is the construction of a $500 000 roundabout at the Centennial Gates. Visionary town planner Henry Halloran built these in 1931 to mark the centenary of European settlement.
With the impending closure o
f Ave of the Allies, the entry and exit of traffic at Tanilba township will be via President Wilson Walk.
Anticipating this, PSSC has already upgraded Lloyd George Grove and installed a traffic island at the intersection to ensure smooth traffic flow.
Long time resident, Cr. Steve Tucker said that the state government grant was specific and a 'one off' as part of the 'black spot' initiative.
"We are also looking forward to working in tandem with Tilligerry Lions on their centennial project as this year marks the centenary of the formation of the Lions movement in Chicago, Illinois,he said."
"A makeover of the waterfront park will see the old amenities block demolished and its concrete base used as a foundation for a picnic shed replete with BBQ and seating. A sealed carpark will go in along with a new toilet block. A sail will cover the updated play equipment,"he added.
Cr. Tucker also advised that the two tiered platform beside the pool in Henderson Park LTP would soon have a large shade sail erected above it.
"But there's more!" he said. "We will be in contact with Marine Rescue to flesh out plans for a new waterfront station proposed for a site incorporating the current amenities block."
Photos: Steve Tucker at the Lions Centenary Park project and the new traffic island at Tanilba.
---
Heavy Weather Havoc
Heavy weather played havoc with the fleet of catamarans at the annual 'Big Boat Regatta' hosted by Tanilba Sailing Club on the weekend of 17th and 18th February.
Sailing secretary Mike Colecliffe explains:
" Sunday was particularly challenging for competitors," he said. "Our rescue craft
worked overtime as 11 of the 19 craft retired from the first race and 14 failed to finish the second," he added.
"With a wind shift from the Nor' East to a full-on Easterly of 20 knots, it really sorted the sailors out." "One craft actually cartwheeled,"he said.
Results:
Division 2: 1st and 1st overall: Zac Breaden (Tanilba); 2nd and 2nd overall: David Cullip & Ethan Mc Calof (Speers Pt.); 3rd Sam Breaden (Tanilba).
Division 1: 1st and 3rd overall: Chris & Richard Brewin (Kurnell); 2nd Murray Makin and daughter; (Kurnell). 3rd David Morgan & Cameron Kaul (Queen's Lake).
"Without local sponsorship, we could not stage the various championships and regattas that we host each year. In particular, I'd like to thank Coastal Real Estate and Club Lemon Tree who both made $500 donations recently,"Mr Colecliffe added.
Photos: 'Indigo' from Wallerawang in choppy water and division 2 place getters David Cullip and Zac Breaden.
---
Pink Afternoon Tea
These lovely ladies are organising a fun afternoon of entertainment to raise money for the McGrath Foundation. Why don't you come along and enjoy the festivities.
---
---
SOLD!!!
According to a source close to the former owners, Tanilba House has been sold.
The historic homestead , a caretaker's cottage and a free standing rental house is set on acreage on the crown of the hill at Tanilba Bay. It is believed to have changed hands for around $1.3 million.
The property has recently been connected to the sewer and is heritage listed. This means that any proposed modifications or renovations need approval from the Heritage Council which has strict guidelines to preserve the historical character of structures such as this. The convict built home of the Caswell family (c.1830) has had a permanent preservation order placed on it since 1980.
It has been some two years since long term part owner and resident Helen Taylor passed on. Helen had the house open for public inspection and made it available for weddings, exhibitions, concerts and other social events. Her Christmas parties were legendary.
It is also unclear at this stage if a long time resident is to be evicted. We are talking here about the Ghost of Tanilba House which has appeared since the 1900s. The apparition is believed to be that of Elizabeth Grey, a governess of the 1830s. She appears with long brown hair and a floor length dress at the French windows gazing across the bay.
When the new owner(s) can be contacted, we will bring you up to pace on the proposed future directions of the property and its management. Watch this space.
Photo: The last photo taken of the late Helen Taylor at Tanilba House.
---
As Scarce as....
You have no doubt heard the old saying...'As scarce as hen's teeth.' Well, a local bloke at Tanilba has just opened a new business where some of his items on sale are just that.
'Andy's' new enterprise 'HENSTEETH' has taken over the site which use
d to be the tyre centre at the back of the old Plaza. He specialises in restored and recycled items. He also creates works of art resurrected from what many would consider junk. A bit of sawing, grinding and welding for example turns some old mowers and reo rods into reindeer sculptures.
" I think that it's almost criminal how we throw out perfectly good items which end up as landfill," he said. "I get a lot of my stock from the piles of stuff people put out for the council clean up. In fact residents actually bring me items rather than see them go to waste."
"Bicycles in particular are put out when children outgrow them. Most are in perfect condition or need minimal attention," he added. "I resell them for as little as $10.
"You won't get rich in my line of work," he said. "It's very much a 'feelgood' thing with me knowing that bits and pieces have been reborn as works of art or have been restored to their former glory."
"Down the track a bit I'll be taking some of the sculptures and artworks to the markets. I believe that these things are becoming very popular.
Want to recycle some of your pre-loved items? Give Andy a buzz on:
0401 715 886 or drop in to see him after 10 am week days.
Photos: Andy at 'HENSTEETH' Tanilba Bay.
---
Bridging the Gap
'Use it or lose it'.....This is the problem senior citizens face in their twilight years.
That's why you see older people at gym classes, at yoga or doing aqua fitness sessions in our heated pool.
As far as the brain goes, research shows that mental gymnastics can ward off the dreaded Alzheimers . Interaction with other people, developing new skills and keeping the brain's pathways open are great ways to re-energise your mental acumen.
Local groups such as the trivia crew, mah jong, euchre and our ukulele band all help to keep our seniors active, alert and socially connected.
Another activity which will get those synapses really sparkling is the card game of bridge. Our local group meets twice weekly at Club Lemon Tree and they are offering beginners' lessons starting Wednesday 21st March at 11am. No previous experience is necessary and it costs a mere $2 per lesson. Details can be had from Paul on 0419208574.
So dear reader there you have it! Those new to the area or others housebound or bored can give themselves a boost by getting the mind into overdrive. It's all up to you!
Photo: Seven no trumps! A bridge hand to dream about.
---
Withdrawal Symptoms
Over -the-counter sales of codeine (opiate) based pain killers have now been banned. We sought the views of local pharmacists and medicos on the issue and researched the wider story in the interests of our readers.
As some 20% of scripts and a large volume of pharmaceutical sales comprise these products, one would think that it would be in the interests of those in the health care business to push them. Not so according to one pharmacist we interviewed who took the view that Australia was merely falling into line with other developed nations.
Levels of opioid overdose in Australia are at record levels, indeed their consumption since 2009 has increased by 40%. Deaths associated with their use between 2011 and 2015 totalled 2145 compared to just 985 from heroin. In America alone some 100 deaths per day have been attributed to this problem.
So far doctors' waiting rooms have not been overflowing with people desperate to be prescribed opiate based pain killers. The government too is adopting a 'wait and see' policy. If the overconsumption under the new system continues they may consider reducing packet sizes and removing the power to prescribe them from GPs . Only specialists will be able to do this.
Photo: A codeine based pain killer.... now a prescription only product.
Note: Information for this article was obtained from local health care workers and 'The Australian' newspaper.
---
Caraboating
Got a lazy $140 000 you don't know what to do with? If so, you could do a lot worse than invest it in the ultimate 'get away' product that has taken off like a rocket.
We are talking here of the 'Caraboat,' a unique caravan / boat which has been designed and built
by two enterprising locals in the industrial estate at Lemon Tree Passage.
Since 2015 the dynamic duo has sold six of them with two more under construction for export to the USA.
'Caraboats' combine all the facilities of a luxury caravan along with the mobility of a shallow draft boat. They are 7.5 metres in length with an all up weight of 2500 kg. They draw just .2 metres (8") of water and are powered by twin 30hp four stroke motors. Maximum speed is 17knots and you don't need a boat licence if you keep the speed below 10knots. A vehicle with a three tonne carrying capacity will have no trouble towing one on the open road.
We are only too happy to promote start-up businesses which bring employment and prosperity to the peninsula. This enterprise is classic case and we wish them well.
Partners Rob Shenn and Andrew Kiernan can be contacted on 4982 4858;
0428 939 078 or you can visit their site at facebook.com/caraboat or google them on caraboat.com.au
Photo: Rob and Andrew working on a 'Caraboat'.
---
Community Showcase Coming to Lemon Jam in April
Lemon Jam – music in the park on the waterfront at Lemon Tree Passage, now in it's fifth year - is a free, all ages, monthly music event held on the waterfront at beautiful Lemon Tree Passage, Port Stephens. Lemon Jam has music (different band each month), kids' activities, fun raffles, fabulous playground, enclosed sea swimming pool, close to waterfront cafes & takeaways & plenty of parking. It's a great free fami
ly day out (free unless you need a caffeine fix, or a sausage, or a scone & cream……)
Seniors Week 4-15 April, 2018, has the tag line of 'Let's do more together'. In support of
that Lemon Jam will be held on Sunday 15th April 2018. The organisers of Lemon Jam would like to invite community groups to have a stall at the April Lemon Jam, the purpose of which is to showcase to the community what activities are available to them: photography to walking groups, tai chi to gardening clubs, Mens Shed to Lions Club.
There will be no charge to any groups that would like to have a stall, but groups must provide their own equipment (marquee, tables, etc) and will also be responsible for set up and take down. Start time is 10am, music is from 12-4pm (on stage we welcome back the very popular The Klassics from Newcastle. For more information contact Kyla BH: 4982 5348 or Sheree M: 0438 315 017.
---
Tanilba Bay to host the Annual Catamaran Big Boat Regatta
The waters of Tanilba Bay will soon be a hive of activity, with the Tanilba Bay Big Boat Regatta to be held on February 17 and 18.
Tanilba Bay Amateur Sailing Club is hosting the event, which is held each year for off the beach catamarans 4.9m (16 feet) and longer.
Sam Breaden, a member of the Tanilba Bay Club: "We have a good fleet of catamarans here in Tanilba Bay, with up to 15 boats sailing regularly, so it's a really strong sailing culture and the perfect spot to hold a regatta," Breaden said.
Competitors will come from all over NSW, with a big contingent hailing from the Central Coast and Sydney.
"We are expecting up to 30 competitive boats to line up for starters' orders, and we're aiming to have up to 8 races, as long as the weather holds," Breaden said.
Observers are encouraged to head down to Peace Park on the Tanilba Bay foreshore from 12pm on Saturday and 10.30am on Sunday to catch all of the action.
Various catamaran classes will be hitting the waters of Tanilba Bay, including taipans, formula 18s, A class and hobie classes.
---
How Sweet It Is!
The eyes of the children in Tilligerry will light up like Xmas trees when they visit our new lolly shop in the Kooindah Centre. It is located next door to the newsagency and is run by experienced traders.
Steven and Suzanne Polley have relocated to Koala Bay from the central western town of Wellington where they ran a mixed business for many years. They still return to assist family members who have taken over the reins.
Steven said that the shop sold every type of lolly imaginable as well as drinks and ice creams.
"We stock a range of novelty confectionery as well as drinks and ice creams," he said. "We also cater for parties and sell 'beanie boos,' he added.
That's not all. The couple plan to use the shop as a home base for packaging and distributing confectionery for an online offshoot to the enterprise.
Meanwhile, former tenants of the centre, TAG, have set up shop in the old LTP fire station and have markedly increased their sales due to the fresh and interesting makeover they have given the building. Its prime position on the main road has been a draw card for tourists.
This story also has a happy ending. The fire station was named in honour of the legendary Bernie Henderson in the 1980s. His daughter Lisa pulled the cord to unveil the sign. She now has been given that sign as a memento and a new carved one 'Old Rural Fire Station' has replaced it.
Photos: Steven and Suzanne at 'Lollies 2U' and the new TAG gallery in the old fire station at LTP.
---
Sea Trials
Lemon Tree Passage Marine Rescue has just completed a 'shake down trial' of its reva
mped rescue vessel as Commander Richard Osborne OAM explains:
"We changed tack in our plans for replacing the boat and instead decided that it would be much more economical to update the motors," he said.
"This has resulted in a $45 000 investment in twin 200hp Mercury outboards to power the craft." he added.
"They have now been run in and performed well in a sea trial when we ventured out of the heads and travelled to Newcastle Harbour. Here we assisted with keeping spectator craft well clear of the the power boats at the recent series of races."he said. "The boat handled well at 35knots and is capable of more speed in emergency situations. We do however run it at a slower speed during general operations for reasons of fuel economy."
"I would like to thank the public for their support with our fund raising activities. We also welcome new members to fill the wide range of roles. These vary from manning the radio at our base station to becoming active crew members during patrols and rescues", he said.
More details of our local Marine Rescue can be had by viewing their facebook page, visiting the base station at the top of Whitbread Drive LTP or by ringing them on: 49 824 981.
Photo: The rescue vessel sporting the new twin 200hp motors.
---
Fish Catch up Prawn Catch Down
While the escape of some 20 000 kingfish from a commercial farm has been a bonanza for professional and recreational fishers alike, it's a different story when it comes to prawns.
Friction of barnacles during recent monster swells could very well have been the cause of net failure at the trial farm
some 7km off the Port. The good news is that a few thousand of the fish have been reclaimed. Apparently, they hung around the site and wanted to get back inside to be fed!
Wild kingfish stocks have soared since the very effective commercial traps have been banned. These traps used to be suspended beneath the surface and were covered with shade-cloth which attracted the fish.
Currently, the fish are swarming around the reefs and headlands and are being caught by spearfishers, professionals and amateurs in record numbers. An 'exclusion zone' has been proclaimed around the farm and authorities are worried that the plague of kingfish could lay waste to the marine parks as they hoover up anything that moves.
Meanwhile, our prawners have never seen it so bad with very little action in the Hunter River.
Long time professional Robert Hamilton puts it this way: "We need a major rain event to make them run. Without this it's just not worthwhile going out." "I had a trial shot recently and returned with hardly enough prawns for bait for my son to go fishing with."
Photos: Adam Parbera with his kingfish catch and Robert Hamilton … "Prawns very scarce."
---
Love Minus Ze
ro
Local writer Peter Brown, has just published an E-Book on the life and times of Bob Dylan. "Love Minus Zero" formed the basis of Pete's MA Thesis in 1995.
Bob Dylan was awarded the Nobel Literature Prize in 2016.
Pete said that he was a long time fan of Bob Dylan whose music dates back to the 1960s. Peter said, "I published the E-book because I was deeply moved by the beautiful lyrics and philosophical depth and political commitment of his writing".
Those wishing to check the book out can google Amazon or Kindle followed by the ISBN of the book "ISBN 9780648140917"
Photo: Pete with the cover picture of the book
---
New Community Directory
As the Tilligerry community expands and changes, there is the need to provide residents (particularly newcom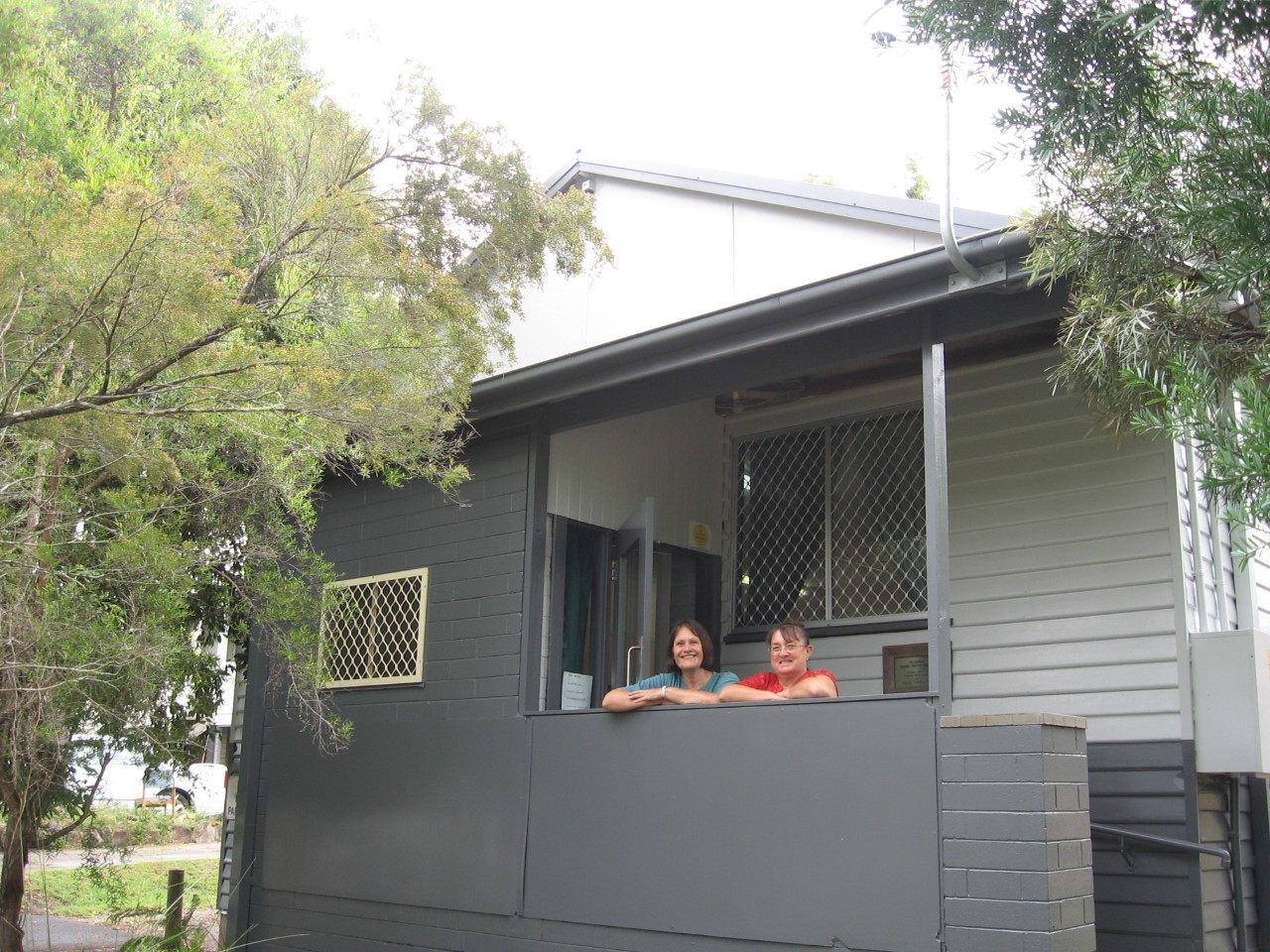 ers) and tourists with a directory of service groups, clubs and businesses. With this in mind, TACE (Tilligerry Adult and Community Education) will be compiling one in the near future.
It will be available in both an online and printed format.
TACE works under the umbrella of PSSC and coordinates community groups such as art, lead lighting, family history and mah jong. It has its home base at the LTP library. It also publishes tilligerry.com our local online news service which has grown to be the major source of local news for residents .Most months it gets over 1500 'hits'. The Port Stephens Literature Awards, a national short story competition, is another initiative of TACE and is run by volunteers.
If you would like to publicise your club, social group or business, email basic contact information to: tace@tilligerry.com and it will be considered for inclusion. There will be no charge for this service.
Photo: TACE volunteers Helen Mizrachi and Sue Hamilton at the library.
---
Wanted!
Have you seen the ads on TV where school kids are showing off their new garden built from logs made out of recycled printer cartridges?
Well, if you would like to help with this initiative you can drop off your used cartridges to the Lemon Tree Passage Library (opposite the motel).
The Library is open six days a week between 10 am and noon. Out of hours you can leave them in a bag or box in the alcove at the front door.
Oh! this recycling facility also accepts spent batteries which can be dropped of at the same time.
Our library always has new stocks of books and FREE magazines donated by readers. They are stacked on a table just inside the door.
We look forward to you helping make our planet just that little bit greener and cleaner.
Photo: TACE volunteer Helen Mizrachi: "We need your old cartridges and batteries!"